Substance abuse finds its way into many different people's lives, regardless of age. A rehab center in Massena, New York, has doubled the number of beds available to youths aged 12 to 15. The rehab center, Rose Hill Residential Services for Youth, is a part of St. Joseph's Addiction Treatment & Recovery Centers (based all around New York State), and is focused on administering rehab care to minors who have fallen prey to addiction.
Currently, one-third of the youth attending the center's rehab program are under the age of 16, and those who attend are given age-appropriate treatments and therapies to get back into the real world. Hearing that they're doubling their capacity is a little disheartening, though, as it is yet another indicator that our current addiction epidemic isn't going anywhere anytime soon.
To work on yourself getting back to "normal" through rehabs in NJ, we're here to help.
A drug rehab center located in Massena, NY has recently doubled the number of beds available in its adolescent program, which has been designed to treat 12- to 15- year olds with substance use disorders.
The drug rehab center, Rose Hill Residential Services for Youth, is a part of the St. Joseph's Addiction Treatment & Recovery Centers, a healthcare system that provides both inpatient and outpatient addiction treatment services for men and women of different backgrounds throughout New York State.
Rose Hill Residential Services for Youth offers a varied selection of substance use disorders programs for children, teens and young adults who are between the ages of 12 and 20.
A couple of years ago, only a small percentage of the people coming into the drug rehab center was under the age of 16, according to one of the directors of the facility. 
Youth in Rehab Statistics for New York
Unfortunately, the youth of America are exposed to drugs and alcohol before they are even done developing mentally and physically. These substances often find their way into schools and homes, affecting the lives of children and young adults who struggle to avoid experimenting with them.
In New York, the number of young people who have both been introduced to and started using drugs or alcohol is extremely high. Young people throughout the state of New York have learned all too well how alcohol and drugs affect those who use them.
A 2015 study found that about 9% of New York highschoolers had misused prescription drugs. And, according to reports as recent as 2017, 15% of high schoolers in New York State said that they had consumed alcohol before they were 13 years of age. This means that ninth graders in this state had been exposed to alcohol and, as a result, were put at risk for developing alcohol abuse problems.
Of course, kids who are in high school aren't legally eligible to purchase alcohol. So, one may only wonder how these young individuals obtain the substance and have the opportunity to use it. But, according to the same survey, 41% of high schoolers reported that they had received access to alcohol through someone else. It's likely that someone who was old enough to buy alcohol provided these youths with alcoholic beverages.
Cocaine use was also reported among young people in New York between the 9th and 12th grades, with 5% of them admitting to using the substance once or more.
What Leads to Adolescent Substance Abuse?
Children between the ages of 13 and 18 years old are at a very interesting period in their lives. They're either beginning their coming-of-age journey, working to understand their identities. During this period of life, young people are trying to transition from the carelessness of childhood into the responsibility of adulthood and they have 5 short years to do so.
For most young people, it's difficult to navigate through this time of life. Sometimes, young individuals have questions about themselves, their families, their futures. And they struggle to find the answers. This can lead them to feel stressed, uncertain, afraid, and completely uncomfortable.
Unfortunately, many children seek relief in dangerous places, including the world of substance use. Alcohol and drugs may not have the answers to kids' questions. But, they certainly offer temporary relief from the responsibility of getting older. And they seem to offer a direct ticket into social acceptance.
Still, many people find themselves wondering why. Why do adolescents begin using alcohol and drugs at such young ages? Well, there are a few reasons why:
Curiosity and Experimentation –

A lot of kids just want to see how it feels to get high or experience an alcoholic "buzz".

Availability and Accessibility –

The fact that alcohol and drugs are not hard to acquire makes these substances even more attractive to young people.

Desire to Fit In –

Again, many adolescents feel that they will be more acceptable to their peers if they dabble in the world of substance abuse.
Searching for Self –

Some young individuals use alcohol or drugs in order to find out who they are and how they can best express themselves. Using these substances also gives them a sense of independence and individuality.
Sadly, the youth of America, including children as young as 11 or 12 years old, have found themselves lost in the world of addiction before they even realized what was happening. Thankfully, however, there is hope for young adults throughout New York, New Jersey, and all around the United States through youth rehab and treatment!
Treatment for the Young Adults in Your Life
If you've discovered that a young adult you know is suffering from alcoholism or drug abuse, it's time to take action. Here at Discovery Institute, we offer a youth rehab program that can help your loved one. This program focuses on the needs of young individuals in our care, working to help them overcome addiction and avoid relapse in the future.
We know that it's hard to overcome addiction. So we walk with our clients on the road to recovery, making sure they know that they aren't alone.
You can help them to avoid a life of heartbreak and addiction. All it takes is a phone call.
References: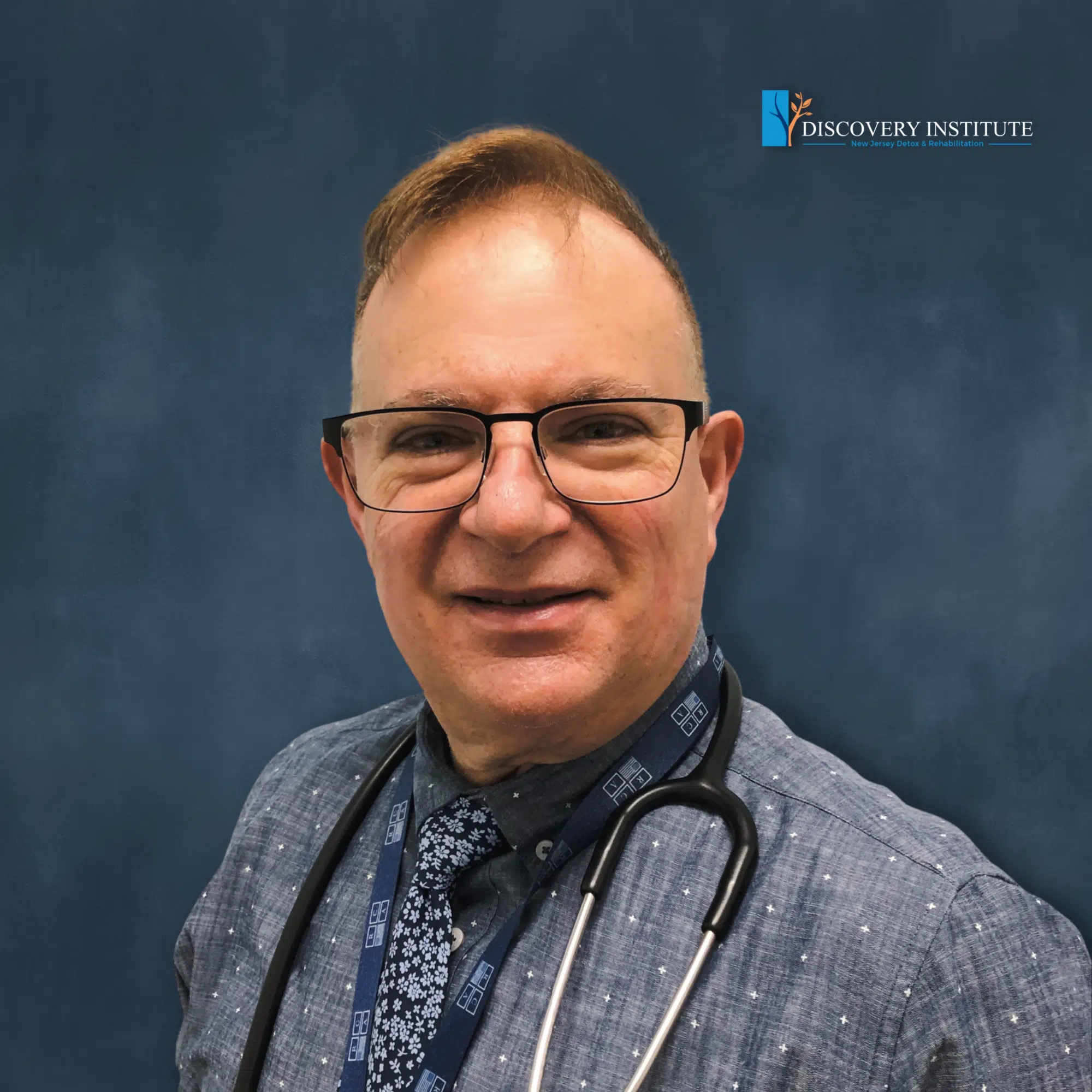 Dr. Joseph Ranieri D.O. earned his BS in Pharmacy at Temple University School of Pharmacy in 1981 and His Doctorate Degree in Osteopathic Medicine at the Philadelphia College of Osteopathic Medicine in 1991. He is Board Certified by the American Board of Family Medicine and a Diplomate of the American Board of Preventive Medicine Addiction Certification. Dr. Ranieri has lectured extensively to physicians, nurses, counselors and laypeople about the Disease of Addiction throughout New Jersey and Pennsylvania since 2012.