The New York State Health Insurance Program was established in 1957 for State employees. In 1958, the program was extended to include local government, school district, and municipality employees as well. Administered by the New York State Department of Civil Service Employee Benefits Division, the New York State Empire Plan insurance is the largest public employer health insurance program in the nation that is not distributed by the federal government. Today, the New York State Health Insurance Program provides coverage for over 1 million state and local employees as well as their families.
Discovery Insitute is proud to partner with the New York State Health Insurance Program, providing its clients access to all of our treatment resources including:
It is our top priority to get every person that walks through our doors the help they need at a price they can afford. Nothing should prevent someone from living a clean and sober life, that's why we make sure to work with both the client and their insurance company to make sure they can get the treatment they need at a price they can afford.
This page is aimed at addressing any other questions or concerns you may have as it pertains to your New York State Empire Plan Insurance and addiction treatment.
What Does My Plan Specifically Cover?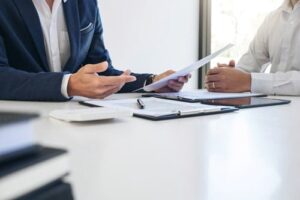 The New York State Empire Plan is part of a larger Empire Plan Mental Health and Substance Abuse Program. This program provides clients with comprehensive coverage for mental health and addiction treatment. Services that are covered under this program include:
Inpatient care for both mental health and substance-related issues
Outpatient care for both mental health and substance-related issues
Medication management
Emergency assessments
Treatment for co-occurring disorders
Aftercare programs such as sober living homes or halfway houses
All these services are available for those suffering from a wide range of substances of misuse and mental health conditions including:
Prescription opioids and other prescription medications
Amphetamines
PTSD
If you have any questions about your New York State Empire Plan and what it covers, you can reach out to your insurance representative or you can get in touch with us at Discovery Institute. We will take a look at your plan and let you know what is or isn't covered and let you know if there will be any out-of-pocket expenses on your end before treatment begins.
Will My Plan Cover Detox Treatment?
Before undergoing any sort of drug or alcohol treatment, you must first rid those substances from your body. This is done by undergoing detox treatment. Depending on the severity of the addiction, detoxing can take anywhere from a few days to a few weeks. Due to the way the body can react to the detox process, it is important to undergo detox treatment under the care and supervision of trained medical professionals.
This can be done at either a medical facility, a dedicated detox facility, or a treatment facility that also provides detox services like Discovery Institute. Any attempt to self-detox can be incredibly dangerous and even possible life-threatening.
At Discovery Institute we are proud to offer detox services for anyone that needs it. If you would like to know more about our detox services or are unsure if your insurance plan will cover it, reach out to us and we can answer any questions you may have. We can also let you know if your plan covers detox in full or if there will be any out-of-pocket expenses associated with detoxing at our facility.
What Are My Treatment Options Once Detox Has Been Completed?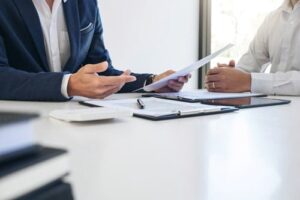 Once detox has been completed you can then enter a treatment program to treat your addiction. The two main types of treatment to choose from are:
Inpatient treatment
Outpatient treatment
Inpatient Treatment
Inpatient treatment is the preferred treatment option by professionals because it allows the patient to go through treatment while under around-the-clock care and supervision. It also allows the patient easy access to a variety of different therapies including individual and group sessions. By living at the facility, it eliminates the risk of relapse occurring during treatment since there are no outside distractions or temptations.
Outpatient Treatment
While outpatient treatment involves many of the same components of inpatient treatment, including the same therapy sessions, the main difference is that you don't live at the facility. Instead, you go to the facility during the day for all your treatments and therapy sessions and then go home when your day is done. As a result, the cost tends to be significantly less.
Holistic Treatment
People react differently to different types of treatment. That's why we also offer holistic treatment as a complement to our other, more traditional, treatment methods. Some of the holistic treatment options that we offer:
Yoga
Meditation
Reiki
Acupuncture
Nutritional therapy
Adventure therapy
Is New York State Empire Plan Insurance Considered In-Network?
Discovery Institute is proud to partner with New York State Empire Plan Insurance to be an in-network treatment facility. As a result, you not only will be able to come to us for treatment, but you can also do so at little to no out-of-pocket cost.
Does Discovery Institute Accept New York State Empire Plan Insurance?
At Discovery Institute, we are proud to accept New York State Empire Plan Insurance. It is our number one priority to provide the best treatment coverage possible to everyone that walks in our door. Whether you are in need of treatment for drug or alcohol addiction, a mental health disorder, or a co-occurring disorder we want to get you the help that you need so that you can live a happy, healthy, and sober life.
Should you have any questions about your insurance or the treatment programs that we offer, contact us today. We will answer any questions that you may have and get you on the road to recovery.