Benzodiazepine Detox
Looking for a benzodiazepine detox for yourself or a loved one? Our approach to detox creates both comfort and safety for a withdrawal process that can be dangerous without medical supervision.
Benzodiazepines often referred to as benzos, are highly addictive prescription drugs given to patients who suffer from symptoms of anxiety. But, unfortunately, the addictive nature of these drugs lead many down a path of dependence and addiction. A benzo detox can help break that addiction.
When a person develops a benzo addiction, the use of a medicine that once helped the individual to manage mental health quickly turns to a battle with withdrawal symptoms, heightened tolerance, and health consequences.
Fortunately, with the help of a supervised medical benzo detox and an individualized treatment approach, treatment for benzodiazepine addiction can help people to overcome substance abuse.
While addiction leads to emotional and physical decline, treatment can lead to a life of well-being for those who simply make the choice to reach out for help!
Since the effects of benzos include a reduction of anxiety, they are often prescribed to patients who are living with anxiety disorders. Benzos produce their effects by stimulating the GABA neurotransmitters of the brain which are responsible for various motor and cognitive functions.
Everyone has natural GABA neurotransmitters, but the use of benzos affects the way that these transmitters respond and communicate with one another. This results in the calming effects which help those who use the medications to feel calmer.
Some specific anxiety disorders that are often treated with benzodiazepines include:
Panic Disorder
Post-Traumatic Stress Disorder (PTSD)
Generalized Anxiety Disorder
Social Anxiety Disorder
Various phobias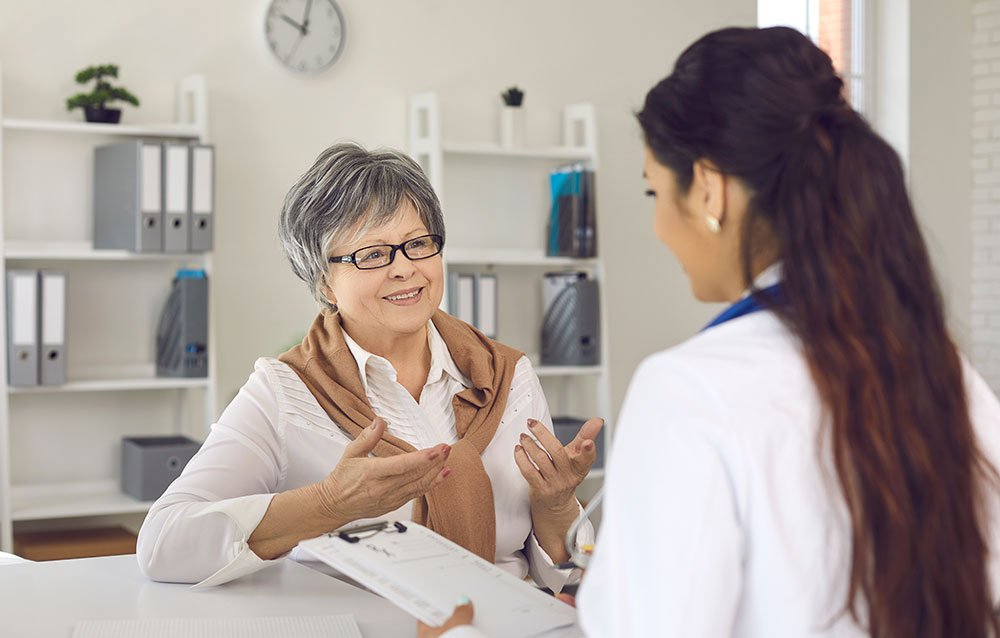 Again, benzos are meant to help people who are suffering from various mental health disorders. However, using these substances often leads to more problems.
Those who use benzo medications for a while may develop a tolerance for these drugs. After becoming tolerant of these substances, many individuals become dependent on benzos and begin to abuse them.
When a person abuses drugs, it means that he or she uses the substance more often or in higher doses than the doctor has prescribed and recommended. In some cases, people use benzos more frequently than they should. Others may crush the medications and consume them using different methods (inhalation, snorting, etc.) in order to speed up the effects.
Some individuals even mix benzos with other substances, such as alcohol. This can be both harmful and deadly. So, it's important to get professional help and treatment in order to end and overcome benzo addiction in your life.
The Problem With Benzodiazepine Prescriptions
Although benzos certainly seem to help individuals diagnosed with the above anxiety disorders, they are meant to only be used for a short amount of time because of their potential for addiction.
Additionally, prolonged use of benzos such as Klonopin or Lunesta can actually lead to adverse effects. So, instead of offering helpful effects such as aiding with anxiety, long-term use of benzos can actually make anxiety worse. This is due to a developed tolerance and dependence of the drug.
When the body starts to recognize and expect the administration of a specific drug that stimulates neurotransmitters as benzos do, it begins to need more of the drug to provide the desired effects. This is known as tolerance. When the body starts to experience withdrawal effects due to lack of administration of the drug, dependence is evident.
The problem with prescription benzodiazepines is that without proper tapering and weaning of the drug, addiction is eminent with long-term use, even with a proper prescription from a doctor.
Signs of a developed dependence to benzodiazepines may include:
Fatigue
Paranoia
Shakiness
Cold sweats
Mood swings
Anxiety attacks
Intrusive thoughts
Heightened anxiety
Increased heart rate
Lack of focus and concentration
CONTACT US
Find out how we can help
Our compassionate counselors are standing by to answer any questions you may have. After helping thousands of people over the last 50 years, we have the resources to help you and your family and all your individual needs.
Benzo Detox At Home Vs. Medical Detox
If an individual is experiencing dependence symptoms listed above, a detox can help to remove the drug from the person's body. Whether the individual used benzos illegally or through direct orders of a doctor, it's important to seek treatment to help with benzo dependence.
Although an at-home benzo detox may be successful for a small percentage of individuals, this detox method can also be an ineffective and even harmful choice. There's no safer way to detox from any drug than in the comfort and control of a medical facility.
When a person ends substance use, he or she will experience withdrawal symptoms. This is the body's response to the fact that the individual is no longer using the drug. Specific withdrawal symptoms that individuals dependent on benzodiazepines can expect may include:
Hallucinations
Hypertension
Extreme agitation
Chest pain
Numbness of the extremities
Loss of appetite
Body tremors
Sleeplessness
Nightmares
Cold sweats
Paranoia
Psychosis
Suicidal thoughts
Nausea, vomiting, and diarrhea
Compulsions or seizures which may result in death
Additionally, detoxing from benzodiazepines can be extremely dangerous if done at home. This is due to the fact that withdrawal symptoms of benzos are extremely severe, even more than heroin.
Obviously, experiencing all of these withdrawal symptoms is no walk in the park. But, with medical benzodiazepine detox, medications can be administered so that severe withdrawal symptoms can be prevented, reduced, and managed.
Choosing medical benzo detox for your recovery needs not only means increased safety but increased comfort.
Detoxing with the help of certified and experienced addiction medical specialists ensures the health, safety, and comfort of individuals throughout this necessary process of recovery.
The Need For Medical Benzo Detox Services
Since Benzos are a depressant, and they have such a high risk of harm should a medical benzo detox not be sought out, it is highly recommended that you seek professional treatment from a medical detox. That being said, there is another aspect of benzos which makes them so difficult. That is the fact that they are often prescribed. It can be difficult for individuals who have prescription drug addictions to know when the line is being crossed. With addiction, no one chooses to become dependent upon a substance. Yet, with prescription drug use, the line of choice is even more blurry. Sometimes an individual will not know why they are craving more, accidentally become dependent, then upon realizing they seek more benzos out of desperation of warding off the withdrawal effects. In these cases, it is extremely important for the individual to seek a medical benzo detox. This is because as the addiction gets lengthier, it gets much more severe. Furthermore, since individuals who struggle with benzo abuse are prescribed these drugs, it will become increasingly difficult to cope without relapsing. Consider a medical benzo detox.
Another reason to get a medical benzo detox is the fact (as previously stated) that benzos are one of the few substances that need a detox, otherwise, there are extremely harmful effects. The reason is that benzos are a depressant. Therefore they cause the brain to become more drowsy than normal. Thus, if a medical detox is not sought, there could be harmful effects on the brain that could result in death.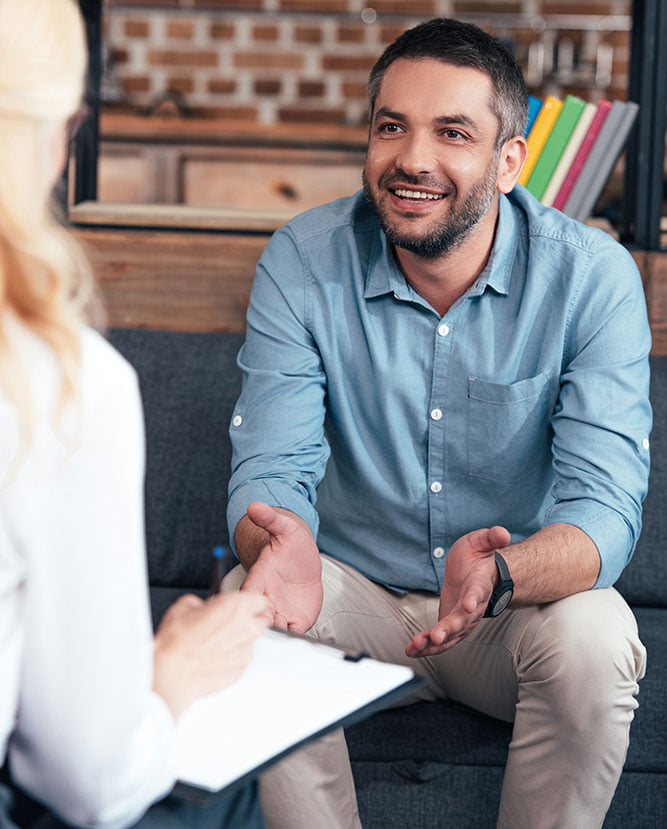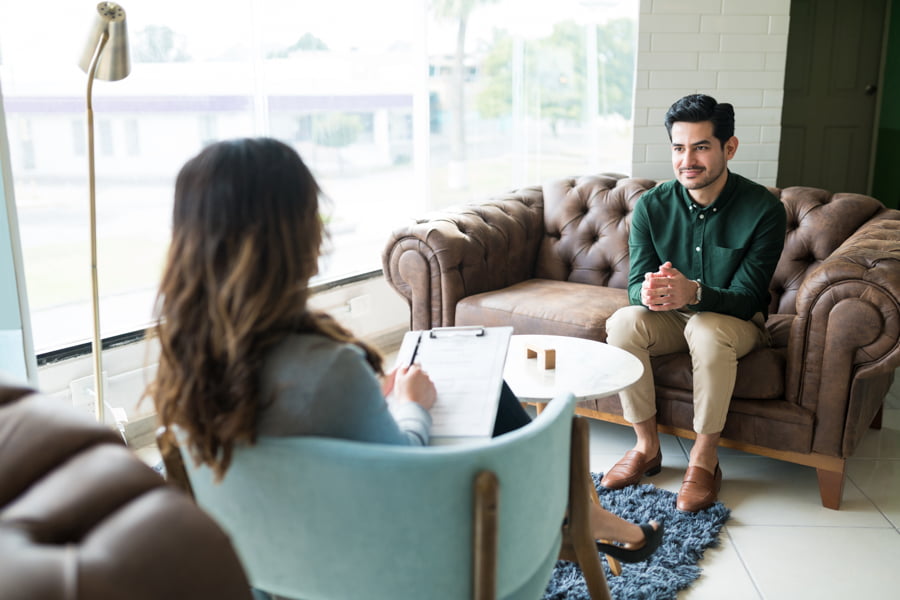 Below we will be discussing statistics related to benzo detox in New Jersey. These statistics are unfortunate, however, the purpose is to encourage you to seek detox, and remind you that no one is alone in the recovery journey. It was not meant to be done alone.
The counties which experience the most admissions are as follows (from greatest to least): Essex, Camden, Ocean, Monmouth, and Atlantic. The age group which had (by far) the most admissions for Benzo use was 25-59, followed by 18-24, and finally 60 and over. Of all total drug admission, 64% had a mental illness and were diagnosed as having a co-occurring disorder. Finally, of those who needed treatment, the percentage of unmet need over all of New Jersey's counties was roughly 40%.
We at the Discovery Institute want you to know that we have the most professional services available, but you need to be the ones to reach out and connect with us. We do not want you to not have your needs met. Below, we will begin to discuss the specific effects of untreated benzo drug addiction. If you or a loved one are struggling, please consider reaching out. It is never too late. In the following section, we will be discussing an important aspect of one of the above statistics. That is co-occurring disorders. Co-occurring disorders and benzos, in particular, have a strong relationship, let's see below.
Co-occurring Therapy for Individuals Struggling with Anxiety and Addiction
For those who have struggled with a benzo addiction due to prescription to manage anxiety disorders, treatment is available to address both addiction and anxiety. Dual diagnosis treatment programs work to help individuals overcome substance abuse and mental health disorders.
After detox is complete, you'll be able to benefit from therapy that works to not only address the underlying causes of your addiction but your anxiety disorder as well.
Along with discovering underlying issues, co-occurring disorder therapy will help to determine alternative medications or coping methods to help you manage your diagnosed anxiety disorder.
If you are struggling to taper from your prescriptions, are using benzos illegally, or wish to rid your life of addiction to benzos, Discovery Institute can help you determine your next step to obtaining a life free from addiction.