Emblemhealth Insurance
Emblem Health insurance policies generally offer coverage for various addiction treatment and drug rehab services. Read more about coverage below, or give us a call to speak with a representative about your options.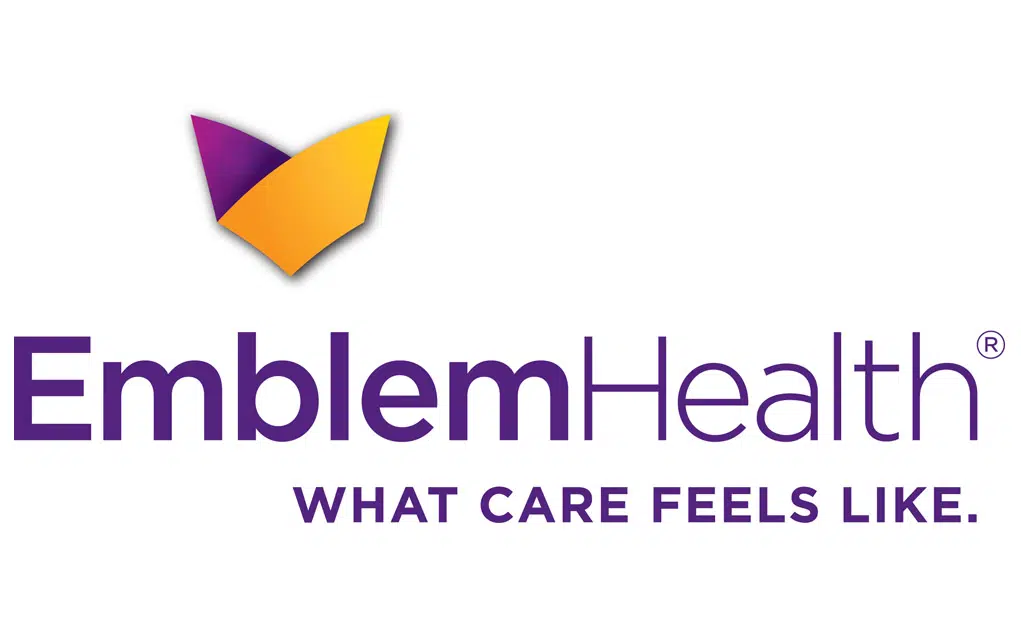 EmblemHealth Insurance Coverage
If you've been thinking about getting help for a substance use disorder in your life, you may be wondering about quite a few things regarding addiction treatment. In many cases, people who are thinking about getting professional help in order to overcome addiction with various concerns, including the length and effectiveness of treatment.
Perhaps, you've been feeling a little worried about these things, as well. After all, if you've never been through a treatment program, it can be difficult to know exactly what to expect.
Another component of treatment you may be concerned about is the financial aspect. Money is one of the main concerns when it comes to addiction treatment. In fact, many individuals actually opt to go without treatment, choosing to end addiction "cold turkey", because of the fear that treatment will be far too expensive for them.
If money has been holding you back from getting the help you deserve and need, there's good news for you. Your health insurance policy may offer coverage for addiction treatment, making professional help accessible and affordable for you!
Still, it can be very challenging to sort through information about your health insurance plan and its coverage details. Thankfully, the compassionate team here at Discovery Institute can help you to find out more about how your EmblemHealth insurance plan can help you to pay for treatment!
Does Your Emblem Health Insurance Plan Cover Addiction Treatment?
Since the 1930s, EmblemHealth has been working to provide health insurance and care for those who need it. This insurance company is the result of the merging of Insurance Plan of Greater New York and Group Health Incorporated. EmblemHealth has been somewhat of a pioneer in the world of healthcare, providing resources and care to even those who don't have an insurance plan through this company.
EmblemHealth provides plans that work for individuals and families, as well as businesses. This insurance company is aware that individuals struggle with substance use and other behavioral or mental health challenges. So, they provide many resources and helpful opportunities for people to learn more about their struggles and how to break free from these situations.
EmblemHealth also offers coverage for addiction treatment. However, the type of coverage you receive may depend heavily on the kind of treatment facility you attend and the particular plan you have. So, it's important to contact your insurance agency to learn more about the coverage details of your insurance plan.
Does My Treatment Need Come From an In-Network Facility?
When it comes to choosing a treatment program and facility, it's important to find out whether or not your EmblemHealth plan will cover substance use treatment and care at the rehab centers you're considering. One of the main things you should think about is whether or not the facility you're looking at actually accepts EmblemHealth insurance. Is the facility a network provider or a non-network provider? In other words, does the insurance company have an agreement and relationship with this particular treatment center or not?
It's best to find the answers to these questions before you enroll. Sometimes, insurance plans offer little to no coverage for services provided by non-network facilities while offering more coverage for network providers.
You can speak with the team at your rehab center to find out if their treatment programs will be covered by your plan. You can also speak with a representative from EmblemHealth to learn more about the specifics of your plan. Finally, you can call us here at Discovery Institute to find out about the services we provide and whether or not they will work for you!
CONTACT US
Find out how we can help
Our compassionate counselors are standing by to answer any questions you may have. After helping thousands of people over the last 50 years, we have the resources to help you and your family and all your individual needs.
EmblemHealth Coverage for Addiction Detox
Detox programs can help people to ends substance use in a more safe and comfortable way. EmblemHealth provides coverage for various addiction treatment services. Depending on the type of plan you have, you may be able to receive coverage for a detox program. It's best to speak with your insurance provider to find out more about this, though.
Ending substance dependence can be very difficult. One of the main reasons why people struggle to stop using alcohol or drugs is withdrawal. When a person regularly uses a particular drug or alcohol for a while, his or her body grows dependent on that substance. Essentially, the body gets used to functioning under the influence of alcohol or drugs, making the person feel as if he or she needs to use the substance in order to feel "normal".
If the individual stops using drugs or alcohol, his or her body will go into what you might think of as a sort of shock; this is called withdrawal. The symptoms of withdrawal vary and range in severity depending on the substance a person was using. But common withdrawal symptoms might include:
Headaches
Nausea
Vomiting
Anxiety
Agitation
Irritability
Depression
Excessive sweating
Increased appetite
Lack of coordination
Difficulty concentrating
Sometimes, people who are in withdrawal may experience symptoms of psychosis. Individuals may suffer from delusions, hallucinations, nightmares, and many other severe symptoms. In some cases, people may begin to struggle with suicidal thoughts throughout the withdrawal process.
Since withdrawing from drug or alcohol use can be uncomfortable and even lead to very serious symptoms, it's important for people to have medical and professional assistance in order to safely end substance use. This is where professional detox programs come in.
EmblemHealth Coverage for Inpatient and Outpatient Treatment
EmblemHealth provides coverage for various substance use services. They work to offer benefits that can help those who are suffering from health issues, including behavioral health problems such as addiction.
Many healthcare insurance providers require preapproval for addiction treatment. But, EmblemHealth may not require this of you if you are using the services of a network outpatient facility. However, it may be different if you are using a network inpatient, also known as a residential, treatment center.
In many cases, EmblemHealth will cover outpatient treatment from a network facility. But, it may not offer coverage for inpatient care facilities. So, it's definitely important to keep this in mind as you search for a treatment center.
Treating Mental Health With EmblemHealth Coverage
EmblemHealth provides resources for those who need mental health care. Through their Emblem Behavioral Health Services Program, this insurance company provides people with mental health and treatment services.
Often, people who are struggling with addiction problems are also living with mental health disorders. Sometimes, people who have an alcohol use disorder may also have clinical depression. Individuals who have ADHD may develop a dependence on or addiction to their medication (i.e. Adderall).
When a person suffers from mental health disorders as well as addiction problems, they have what is called "co-occurring disorders". This is also known as a dual diagnosis. It's often very challenging to deal with the effects of these co-occurring disorders; many individuals struggle to overcome addiction because of the presence of a mental health disorder.
Sometimes, the symptoms of mental health challenges can prevent individuals from overcoming substance dependence in their lives because these symptoms often cause people to turn to alcohol or drugs for relief. For example, an individual who suffers from depression may frequently experience intense periods of sadness, leading them to turn to drugs that produce a euphoric high.
In many situations, people who suffer from co-occurring disorders get insufficient care; they may get help for addiction without getting the care they need for their mental health challenges. It's important for people to have the support they need in order to properly work through the effects of all existing disorders.
Thankfully, the Emblem Health Behavioral Health Services Program can help people get the support they need in order to address their mental health needs as well as the addiction in their lives.
Let the Team at Discovery Institute Help You!
If you've been looking for a place to get help overcoming substance use disorder, know that you don't have to go it alone! Here at Discovery Institute, we are here to help individuals end addiction problems and find the peace and freedom that come with ending addiction!
Our mission is to point you toward the help that you need because we believe you truly deserve to live without addiction. It may not always feel like it, but rest assured that there is hope for you. You can and will become free from addiction. And we intend to walk with you every step of the way!
Please contact us today to learn more about our services and how we can help you achieve a life of sobriety.