The New York Hotel Trades Council and Hotel Association of NYC Health Benefits Fund is a fraternal society based in New York City. Founded in 1944, they provide top-notch medical, dental, hospitalization, and life insurance benefits to all its members and their families. 
At Discovery Institute, we are proud to partner with the New York Trade Council to help get their clients the help that they need so that they no longer suffer from drug and alcohol misuse or mental health disorders. It is our top priority to get every person that walks through our doors the help they need at a price they can afford. Nothing should prevent someone from living a clean and sober life; that's why we make sure to work with both the client and their insurance company to make sure that they are not just getting the appropriate treatment but that the out-of-pocket expense is as little as possible. 
With your New York Hotel Trade plan, you are eligible to enter various treatment programs that we offer at little or no cost to you. These programs include:
Outpatient treatment
Detox
What Types of Substances Does New York Hotel Trade Insurance Cover?
They say no two people are alike. Sure, people can like the same things and even have similar mannerisms and appearances, but at the end of the day, no two people are alike. This applies to substance misuse as well. Many people might suffer from the same disorder, but how someone responds to treatment is unique to them and their needs. For those suffering from addiction, your New York Hotel Trade plan is here to help. New York Hotel Trade Insurance covers addiction treatment for a wide variety of substances of misuse including:
Alcohol
Prescription opioids
Cocaine
Benzos
Amphetamines
Will My Insurance Plan Cover Detox?
Before beginning any sort of substance treatment or treatment for co-occurring disorders, you must first rid your body of any and all harmful substances. This is known as detoxing. Detox can take anywhere from a few days to a few weeks depending on the severity of the addiction. Due to the nature of the detoxing and the effects it has on the body, it is imperative that the detox process be completed under the care and supervision and trained medical professionals. This can be done at either a medical facility, a dedicated detox facility, or a treatment facility that offers detox services, such as Discovery Institute. Attempting to self-detox can be incredibly dangerous and even life-threatening.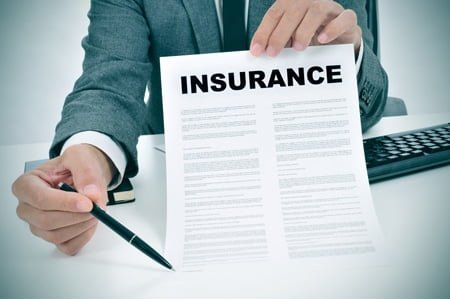 At Discovery Institute, we offer anyone who hasn't already completed the process access to our detox services. If you have any questions or are unsure if your New York Hotel Trade Insurance plan will cover your detox treatment, don't hesitate to get in touch with us. We will take a look at your policy and go over with you what it does and does not, cover as well as work with both you and the insurance company to make sure that if there are any out of pocket expenses that you can afford to pay them.
Is Inpatient Treatment Covered With My Plan?
Once the detox process has been completed, the next step is to enter a treatment program. One of the most commonly used treatment programs is inpatient treatment. Also known as residential treatment, inpatient treatment is performed at a dedicated facility where you will live for your treatment duration. Considered to be one of the more "popular" treatment options, inpatient treatment involves around-the-clock medical care along with a variety of therapy sessions, including individual and group therapy.
If you are unsure if your New York Hotel Trade insurance plan covers inpatient treatment or have any questions about any requirements that must be met, you can reach out to either your insurance representative or even us here at Discovery Institute. We are happy to talk to you about any questions or concerns that you might have about treatment and your insurance.
What About Outpatient Treatment?
Outpatient treatment involves many of the same components as residential treatment, with the major difference being that you don't live at the facility while undergoing treatment. You go to the facility during the day to attend your therapy sessions as well as other parts of your treatment and then you go home when your treatment obligations are done for the day. This is ideal for anyone who either can't commit to living at a treatment facility for the duration of their treatment for any reason or even for someone deemed to only need outpatient treatment to treat their issue.
Due to the fact that there is no need for housing with outpatient treatment, the cost is significantly less. Outpatient treatment is ideal for someone who has a strong support system at home and can return to their regular lives every day without succumbing to the temptations of drugs and alcohol.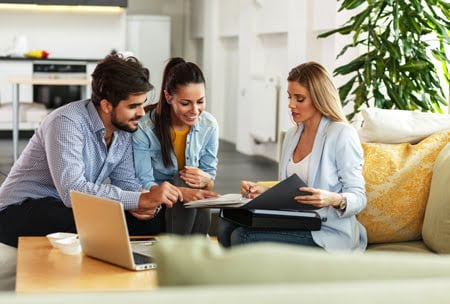 Since outpatient treatment tends to be cheaper than inpatient, it is usually the more popular option as far as insurance companies go. If you are unsure of which type of treatment is right for you or have questions about what your insurance plan will cover, contact us today. Not only will we answer any questions you may have and guide you in the right direction, but we will also work with you to pick out the best treatment option and make sure that if there are out of pocket expenses, that they are kept to a minimum.
Is New York Hotel Trade Considered In-Network?
Discovery Institute is proud to partner with New York Hotel Trade Insurance to be an in-network treatment facility. As a result, you not only will be able to come to us for treatment, but you can also do so at little to no out-of-pocket cost.
Do You Accept Beacon Health Options?
At Discovery Institute, we are proud to accept New York Hotel Trade Insurance plans. Should you have any questions about your insurance or the treatment programs that we offer, contact us today. We will answer any questions that you may have and get you on the road to recovery.