Blue Cross Blue Shield
BlueCross BlueShield insurance policies generally offer coverage for various addiction treatment and drug rehab services. Read more about coverage below, or give us a call to speak with a representative about your options.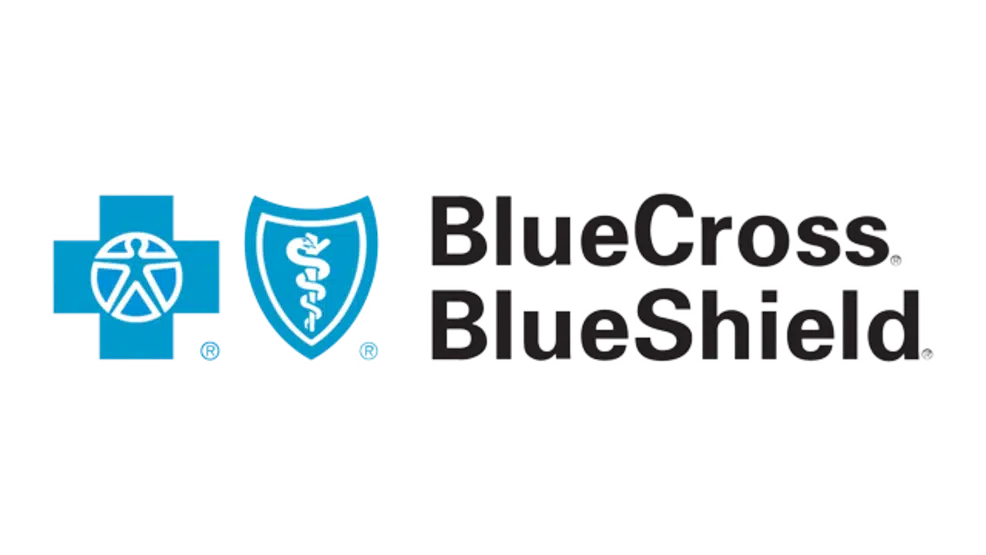 BlueCross BlueShield Insurance Coverage
When it comes to getting treatment for substance dependence, many people become a little concerned about the details of professional detox and rehab. The idea of overcoming addiction is, of course, one that brings people relief. But, it's common for individuals to feel uncertain about the process it takes in order to achieve freedom from drug or alcohol.
In many cases, people who are considering addiction rehab deal with concerns regarding the amount of time treatment will take. But, one of the main concerns that people have when it comes to addiction treatment is the financial aspect. Money is often something that causes individuals to feel wary about getting professional help for addiction.
But, what if we told you that it's possible that you can have financial help in getting treatment for substance misuse? If you have an insurance plan with BlueCross BlueShield, you may be able to get coverage for detox and rehab!
Here at Discovery Institute, we work to help our clients get the assistance they need in order to end substance misuse in their lives. Our mission is to make sure each individual who comes to our facility leaves with newfound freedom from addiction. So, we work to provide you with as much information as possible regarding all the components of treatment, including the financial aspect.
Does Your BCBS Plan Cover Addiction Treatment?
BlueCross BlueShield has been serving individuals and families since 1929. For over 90 years, they've been assisting people by offering coverage for healthcare. BCBS provides coverage for over 107 million individuals and offers their services in all 50 states of America. Individuals in Puerto Rico can also reap the benefits of BCBS insurance coverage.
BlueCross BlueShield also has 36 independent companies. These BCBS companies are locally operated and offer services to individuals throughout the states. Some examples of locally operated BlueCross BlueShield companies include:
Horizon BlueCross and BlueShield of New Jersey
Blue Cross & Blue Shield of Rhode Island
Empire BlueCross Blue hield
BlueShield of Northeastern New York
Capital BlueCross
Florida Blue
Each independent company provides healthcare coverage to plan holders in the area. If you live here in New Jersey and you have a BCBS insurance plan, it's possible that you can get coverage for treatment.
However, it's important to know that the details of your insurance coverage will depend on where you live, where you'll be getting treatment, the kind of insurance plan you have, and your need for treatment.
There are different types of plans offered by BlueCross BlueShield. So, it's important to look closely at the kind of plan you have when considering addiction treatment. BCBS plan levels include the following:
Bronze – This plan offers the lowest amount of coverage. The Bronze plan also has the highest deductibles but it has the lowest monthly premium. In general, Bronze BCBS plans offer 60% coverage for medical expenses.
Silver – The Silver plan also has a lower amount of coverage, covering about 70% of medical costs. Like the Bronze plan, the Silver plan has a lower monthly premium but deductibles may be fairly high.
Gold – This plan may cover about 80% of medical expenses. The monthly premium may be higher, but there will likely be lower deductibles.
Platinum – Platinum plan holders may have the highest monthly premiums. But, this plan has lower deductibles and has more comprehensive coverage than the lower level plans. Generally speaking, Platinum plans cover about 90% of medical costs.
BCBS also offers Federal Employee Program insurance policies. These policies normally have two different plan options. Individuals who have plans through the Federal Employee Program may have a:
Basic option – Individuals need to use in-network health care providers, also known as preferred providers or PPOs.
Standard option – Individuals can choose between PPO's and non-preferred providers but they may be required to pay more to use the services of non-preferred care providers.
Does My Treatment Need Come From an In-Network Facility?
If you're looking for a treatment center for addiction, no doubt, you are looking for the best place for you. In other words, you're hoping to find a facility that will address your specific and unique needs instead of taking a one-size-fits-all approach to treatment.
It's important to get help from a facility that will take your needs into account. So, it's helpful to be sure that the treatment center you select will work with you in the best ways possible. Not only should your treatment facility work to meet your physical and emotional needs, but it should also be affordable for you.
Your BlueCross BlueShield insurance plan may or may not cover out-of-network health care providers. An in-network provider is a facility that has an agreement with your insurance provider whereas an out-of-network facility does not.
If you have an HMO (Health Maintenance Organization) plan, it may only offer coverage for services that are provided by HMO-contracted facilities. If you have a PPO (Preferred Provider Organization) plan, it's likely that you will be able to choose from a wider variety of treatment centers. You may be able to get coverage for services provided by an out-of-network provider but you might need to pay more money out-of-pocket than you would with an in-network facility.
CONTACT US
Find out how we can help
Our compassionate counselors are standing by to answer any questions you may have. After helping thousands of people over the last 50 years, we have the resources to help you and your family and all your individual needs.
Blue Cross Coverage for Addiction Detox
Before you begin treatment for addiction, you may need to go through a medical detox program. BlueCross BlueShield offers coverage for both outpatient and inpatient detox programs, but coverage will depend on the type of plan you have. It's possible that, with an HMO plan, you will receive coverage for only HMO-contracted detox facilities. On the other hand, a PPO plan may allow you to choose from other facilities.
Detoxes are not always easy; it can be very difficult to end substance use after you've been using for a while. Whether you are struggling with alcohol use or drug use, know that the best thing you can do is seek help in safely ending the use of these substances. A medical detox program can help you to cleanse your body from harmful chemicals (alcohol or drugs) and prepare you for the next level of treatment.
You can contact your insurance company or the professionals here at Discovery to find out about coverage for the addiction detox process.
BlueCross BlueShield Coverage for Inpatient and Outpatient Treatment
State regulations, the type of plan, and the kind of treatment facility all influence BlueCross BlueShield insurance coverage. Some plans may not cover care provided by an individual's physician. Also, some plans may offer a certain amount of coverage for inpatient treatment at an addiction treatment facility and a different amount for treatment at a hospital. BCBS may also require pre-certification for certain treatment facilities.
Individuals who have the basic insurance option through the BCBS Federal Employee Program may have a copayment of about $175 and anything up to $875 per admission to inpatient treatment. The standard option begins at $35/admission.
As far as outpatient treatment is concerned, individuals may find that the standard option (Federal Employee Program) covers about 15% of the plan allowance. Holders of a basic option plan may have a certain copayment per day.
If your insurance policy covers inpatient treatment, rest assured that it should offer coverage for your treatment no matter what kind of addiction you've been facing. Whether you have been dealing with an addiction to opioid painkillers, heroin, alcohol, cocaine, or any other substance, you can overcome these issues with financial help from your insurance company.
Treating Mental Health With BCBS Coverage
Many people suffer from mental health disorders while also dealing with substance use disorder. When a person has multiple, co-occurring disorders, this is called a dual diagnosis. It's important for individuals who have co-occurring disorders to get help from treatment facilities that work to deal specifically with the symptoms of mental illness and addiction.
Some of the behavioral and mental health disorders that often occur with addiction are trauma, depression, anxiety, post-traumatic stress disorder (PTSD), eating disorders, and bipolar disorder.
Individuals who suffer from any of these disorders in addition to alcoholism or drug addiction need to go through a treatment program that properly addresses clients' emotional, mental, and physical needs. Dual diagnosis treatment programs can help people to safely end substance use and work through mental health challenges in a healthy way.
BlueCross BlueShield can offer benefits and coverage to those who are going through a dual diagnosis program. But, of course, it's best to contact the insurance company to find out exactly what your plan covers. We can also assist you with this here at Discovery Institute.
Let the Team at Discovery Institute Help You!
If you are seeking treatment and need help overcoming substance dependence in your life, we are here to help! The team here at Discovery Institute is not only compassionate and understanding, but we are also knowledgable about the treatment process as a whole. From insurance information to detox to treatment and, ultimately, recovery, we are committed to walking with you.
So, if you are ready to take a step toward total recovery from alcoholism, prescription drug misuse, or illicit drug use, please contact us today. Allow us to work with you and help you find true and lasting liberty from addiction.