Magellan Health is one of the largest health care providers in the country, specializing in behavioral healthcare and substance use disorder. Founded in 1969 as a chain of psychiatric hospitals, the Scottsdale, Arizona based healthcare provider is on the Fortune 1000 list. Today, Magellan Health provides over 33 million people in the United State with the healthcare coverage that they need.
Magellan Health is unique in the healthcare field in that their main focus is on mental health and substance use disorder. As a result, Magellan Health is a popular partner amongst other health insurance providers who do not offer their own plans for substance use disorder and mental health.
At Discovery Institute, we are proud to partner with Magellan Health to help their clients get the help that they need to overcome substance use disorder, addiction, and mental health disorders. It is our goal to successfully treat every person that enters our facility and your insurance plan shouldn't get in the way of that. That's why we make sure to work with both you and your insurance company before entering treatment to ensure that you get the treatment you need at little or no cost to you.
Based on your Magellan Health insurance plan, you may be eligible for various treatment programs we offer with little to no out-of-pocket expenses being required. Some of these programs include:
Drug and/or alcohol detox
Inpatient treatment
Dual-diagnosis treatment
Transitional care
This page is aimed at addressing any other questions or concerns you may have as it pertains to your Magellan Health plan and addiction treatment.
What Exactly Does Magellan Cover?
No two people are the same and that applies to addiction and addiction treatment as well. While many people might suffer from the same type of addiction, the way it affects their body and the appropriate treatment for them is different for every person.
Magellan understands that, which is why they offer a variety of different plans that cover a variety of addictions and treatment plans for those addictions including:
Monitored detox
Drug and alcohol addiction
Mental and behavioral health
Aftercare programs
Depending on the Magellan Health plan that you have, your treatment might be covered at little to no cost to you. If you are unsure about what is and isn't covered with your plan you can reach out to your provider, or you can even reach out to us. At Discovery Institute, we know that your top priority and focus should be getting the help you need and not how much it will cost. That's why we make a point to work with both you and your insurance company to get the treatment you need at a cost that you can afford.
CONTACT US
Find out how we can help
Our compassionate counselors are standing by to answer any questions you may have. After helping thousands of people over the last 50 years, we have the resources to help you and your family and all your individual needs.
Does Magellan Cover Detox Treatment?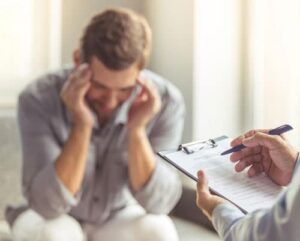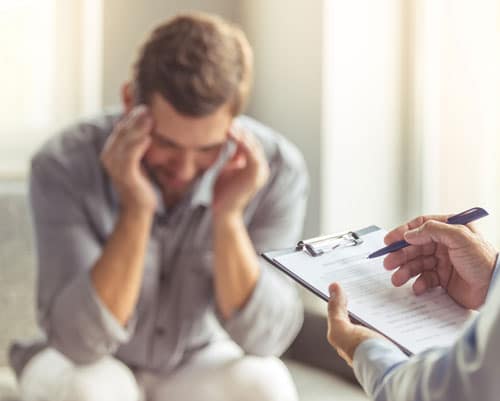 While many people think that they can just show up to a treatment center and immediately begin treatment, that's not the case. Before treatment can begin, the body has to rid itself of any and all harmful substances by detoxing. The length of time someone spends detoxing can vary based on a variety of things including the severity of the addiction and how the person's body reacts to the detox process. Depending on these things, detox can take anywhere from a few days to a few weeks to complete.
Because of what the detox process does to the body, it is crucial that it be completed under constant medical supervision. This can be done at a medical facility that offers detox services, a dedicated detox facility, or even a treatment center that offers detox as well such as Discovery Institute. Attempting to self-detox can be incredibly dangerous and even potentially life-threatening.
At Discovery Institute, we offer detox treatment, meaning you don't have to go to a different facility in order to get your treatment process started. Even better, with your Magellan Health policy, you can undergo detox at little to no out-of-pocket expenses from you. In fact, depending on your policy, your detox treatment might even be covered in full.
If you have any questions about your Magellan Health policy as it pertains to detox, or aren't sure how much it will cover, no need to worry. You can either reach out to your insurance representative or just give us a call at Discovery Institute. We will take a look at your policy and see what is and isn't covered. Additionally, we will let you know if there will be any out-of-pocket expenses on your end before you enter treatment so there are no surprises.
What About Inpatient and Outpatient Treatment?
After completing detox, the next step is to choose a treatment program. Your treatment professional will likely recommend either inpatient or outpatient treatment based on a variety of factors.
Also known as residential treatment, inpatient treatment is performed at a dedicated facility where you will live for the duration of your treatment. Inpatient treatment is the preferred treatment option by professionals because it allows the patient to go through treatment while under around-the-clock care and supervision from a variety of trained treatment professionals. It also allows the patient to participate in a variety of different therapies including individual and group sessions. By living at the facility, it eliminates the risk of relapse occurring during treatment since there are no outside distractions or temptations.
While inpatient treatment is the preferred treatment method for most treatment professionals, it is simply not feasible for everyone. Some people just can't live in a treatment facility for weeks or months while undergoing treatment. Some people, for one reason or another, can't just abandon their daily commitments for that long. For those people, outpatient treatment is a great option.
While outpatient treatment involves many of the same components as residential treatment, such as a heavy reliance on therapy, the major difference is that you don't live at the facility while undergoing treatment. During outpatient treatment, you will go to the facility during the day to attend your therapy sessions as well as other parts of your treatment and then you go home when you have finished for the day.
Deciding between inpatient and outpatient treatment is a major decision and one that shouldn't have to be made based on what your insurance provider covers. That's why Magellan Health covers both inpatient and outpatient treatment. This allows both you and our treatment professionals here to choose the option that is best for both you and your needs.
What Else Does Magellan Health Cover?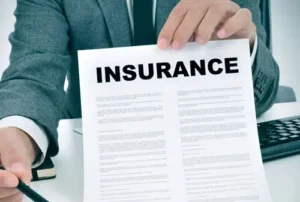 Not everyone that undergoes treatment suffers from just a drug or alcohol addiction. Many people who are suffering from substance misuse issues are also suffering from some sort of mental or behavioral health issue. When someone is suffering from both a mental or behavioral health issue and a substance misuse issue, it's called a co-occurring disorder.
Magellan Health understands that, which is why they specialize in behavioral healthcare, including mental health and co-occurring disorders.
Mental Health
Having a mental health disorder can be a scary thing to deal with. Unfortunately, many people feel a sense of embarrassment or shame when it comes to suffering from a mental health disorder. As a result, instead of getting the help that they need they turn to drugs or alcohol to self-medicate and "numb the pain".
Magellan covers both mental and behavioral health and, depending on your plan, you might be fully covered to undergo mental health treatment at Discovery Institute. Not sure if your plan covers mental health? We will take a look at your plan and let you know what is and isn't covered before you begin treatment.
Alternative Therapy
Not every treatment option is right for every person. At Discovery Institute we understand that, which is why we are proud to offer a variety of holistic treatment options. Some of those holistic treatment options that we offer to our patients include:
Acupuncture
Nutritional therapy
Adventure therapy
Is Magellan Health In-Network?
Discovery Institute is proud to partner with Magellan Health as an in-network facility. As a result, we accept all types of Magellan insurance plans. What does that mean for you? Well, it means that if you have a Magellan Health plan and are in need of treatment, you can come see us at a significantly less expense than going to an out-of-network facility..
Does Magellan Health Cover Addiction Treatment?
At Discovery Institute, we are proud to accept Magellan Health insurance plans. Should you have any questions about your insurance or the treatment programs that we offer, contact us today. We will answer any questions that you may have and get you on the road to recovery.