Getting addiction treatment can sometimes feel stressful or overwhelming at times. Fortunately, your insurance provider may be able to offer certain benefits and coverage. QualCare can offer comprehensive benefits for your addiction treatment. As a Qualcare member, you may be eligible to receive partial or full coverage of addiction and mental health treatment.
At Discovery Institute, we believe everyone deserves a chance to live their best life, free of addiction. Nothing should stand in the way of comprehensive and effective addiction treatment. As a QualCare member, you can ease some of the costs of treatment so you can focus on long-term recovery. Don't wait to reach out for help today, Discovery Institute and QualCare are ready to help.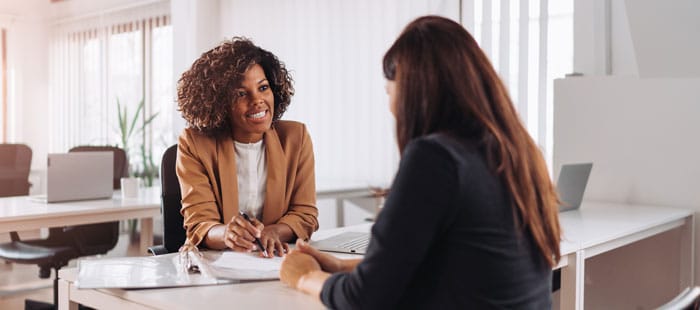 QualCare stands as one of the biggest managed care organizations in the New Jersey area. QualCare includes a number of excellent benefits and healthcare insurance plans. More than 900,000 people use QualCare as their insurance provider. QualCare currently serves those in the New Jersey, New York, and Pennsylvania areas.
QualCare's benefits extend far beyond your typical insurance plans. QualCare focuses primarily on making sure your quality of life and wellness are at the forefront. Some of QualCare's services include the following:
Care management services
Wellness programs
Open access
Point of Service (POS)
Smaller group health plans
Consultation services
Insurance management services
Third-party administration (TPA)
Preferred provider organization (PPO)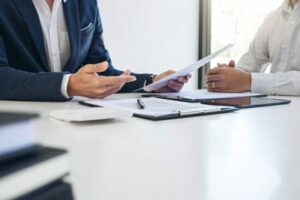 QualCare's services extend across a wide spectrum of industries and employers – governments, commercial employers, unions, and school boards among others. In the large network of QualCare providers, there are nearly 40,000 doctors and healthcare providers ready to help. Included in this network are multiple rehabilitation centers and specialty hospitals. QualCare helps cover some of Discovery Institute's quality treatment as well.
CONTACT US
Find out how we can help
Our compassionate counselors are standing by to answer any questions you may have. After helping thousands of people over the last 50 years, we have the resources to help you and your family and all your individual needs.
QualCare Addiction Coverage
QualCare covers almost all types of addiction. These include some of the most addictive and widely used substances and drugs. A few of these include: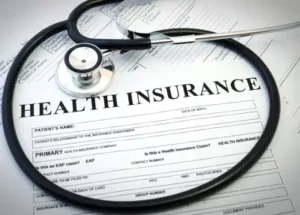 QualCare also covers co-occurring disorders as well. Co-occurring disorders refers to a person dealing with both an addiction and a mental health disorder at the same time. These cases can be very intense and stressful for everyone involved. QualCare helps ease the burden of these cases. Treatment for co-occurring disorders usually consists of simultaneous treatment for the two conditions while they are treated separately.
Discovery Institute covers a wide range of the above-mentioned addiction cases. QualCare is also able to provide coverage and help with your addiction treatment. The prices and coverage depend on the treatment used. No two cases of addiction are the same, this is important to keep in mind when determining coverage.
What Types of Treatment Does QualCare Cover?
Addiction treatment usually involves several widely-used methods and services. The intensity of treatment depends primarily on addiction at hand. This determines the type of treatment that is needed and how long you will need these services. The substance you are addicted to, the length, and the amount of substance used are all factors to consider. Most addiction treatment involves a mix of detox, therapy, and medication assistance. Here are just some of the treatment options we offer at Discovery Institute
Detoxification – Detox is almost always the very first step of all addiction cases. Detox is a process that helps with the withdrawal effects of certain drugs. This process typically involves medication as a means to tame some of these severe withdrawal symptoms. Detox should be supervised by professionals and should never be done alone.
Inpatient/Residential Treatment – This method can last anywhere from a few days to a few months. Inpatient treatment has a person staying in a drug-free and supervised facility. During this time a person will speak with therapists, other patients, and group therapy. Inpatient treatment offers 24/7 support and supervision around the clock.
Intensive Outpatient Programs (IOP) – This level of treatment can last upwards of a few months (or weeks in some cases). Instead of staying in a treatment center, a person will attend 9-10 hours worth of sessions every week. IOP's are generally used after residential treatment and provide a safe transition back into a person's life.
Partial Hospitalization Programs (PHP) – PHPs usually happens after inpatient treatment and is much less intense than residential treatment. However, a person will get the same form of treatment regardless. PHPs can be a few days or just a few hours a day.
Treatment Coverage
QualCare may be able to cover some of the programs mentioned above, this can include:
Assessments during the process
Lab Work
Exams
Residential treatment costs (could include room and board)
Some therapy options
We can help you see which benefits you or a loved one may be eligible for. With this in mind, it's important, to be honest, and informed on what treatment plans are needed for you or your loved one. This can help determine the coverage and benefits available to you via QualCare.
Paying Out of Pocket
What you pay out of pocket depends on several different factors. These include the specific insurance plan you have, the state you live in, the treatment services you'll be using, and how long you'll be using them. Typically, plans will require a pre-authorization – which essentially means your insurance provider should confirm that the services are medically necessary. This is needed for cases of drug addiction.
Preauthorization is required but this doesn't automatically guarantee that you will be covered. This is important to keep in mind as you look for treatment. If you are unsure of your next steps, reach out to a QualCare representative for more information. At the end of the day, out-of-pocket costs will be much less with QualCare coverage than without it.
Get Addiction Treatment Help Today
With the help of insurance providers like QualCare, you can work your way towards a better and healthier life. Addiction can be extremely problematic and painful for you and your loved ones. At Discovery Institute, we want to help guide you to a life without the burden and pains of addiction. Contact us today to find out more about our treatment options and insurance coverage questions.