Meth Addiction Treatment in New Jersey
You may already be well aware of the dangers associated with methamphetamine, commonly known as meth.
A highly addictive stimulant that has ruined many lives and torn families apart all over the world.
In New Jersey, the prevalence of methamphetamine has been on the rise, posing a significant problem. The number of individuals seeking addiction treatment has seen a notable increase, with meth being the most commonly reported drug among those seeking help. This surge in hospital admissions and treatment cases underscores the gravity of the issue.
The good news is that there are numerous addiction therapy services and support options available. In this article, we will discuss what Meth is and why it is considered a dangerous substance. We will also explore the best meth addiction treatment in New Jersey as well as ways in which you can receive assistance.
What Is Meth and Why Is It So Dangerous?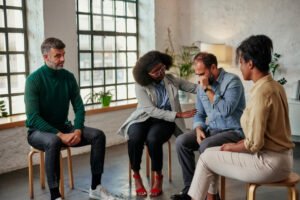 Methamphetamine, commonly known as meth, is an illegal and highly addictive stimulant drug that affects the central nervous system. It is referred to by various street names, such as crank, ice, crystal, and chalk.
This powerful stimulant produces a rapid release of dopamine in the brain, resulting in intense feelings of euphoria and a surge of energy. However, this pleasurable effect is short-lived, lasting only a few minutes, leading individuals to continually seek more of the drug to sustain the desired high. This cycle of increasing drug use can quickly lead to addiction.
Methamphetamine can be found in different forms, including a white, odorless powder or a crystalline substance commonly known as crystal meth or ice. Due to the highly addictive nature of this drug, comprehensive and intensive addiction treatment is required. Group therapy in NJ can help individuals address the physical, psychological, and behavioral aspects of their addiction, providing them with the necessary tools and support to overcome the challenges associated with meth addiction.
The most crucial thing to do is to get immediate help for anyone you know who is battling with a meth addiction. Meth is an insidious drug that can quickly destroy lives, but treatment and recovery are possible. Together, we can work to overcome New Jersey's growing meth epidemic.
What are the Warning Signs of Meth Addiction?
Recognizing the warning signs of meth addiction is crucial to seek appropriate help thorough drug intervention programs. Here are some common indicators that someone may be struggling with meth addiction:
Rapid weight loss and decreased appetite. Meth suppresses the appetite and causes metabolism changes, often leading to unhealthy weight loss.
Dilated pupils and dry mouth. Meth causes the pupils to become very large and also reduces saliva production, leading to a dry mouth.
Hyperactivity and sleep problems. Meth causes a rush of energy and alertness that can lead to insomnia, restlessness, and hyperactivity. The user may stay up for days at a time.
Irritability and mood swings. Meth causes extreme fluctuations in mood and mental state. The user may seem perfectly normal one minute and become angry, paranoid, or violent the next.
Neglecting responsibilities. The meth user may abandon hobbies, work, hygiene, and relationships in favor of getting high. Bills go unpaid, work suffers, and friendships fall apart.
Secretive behavior. The user may hide their drug use and lie to cover it up. They may make frequent, unexplained trips away from home to get high.
Financial difficulties. The user may borrow or steal money to fund their meth addiction. Valuables may go missing from the home.
What are the Overdose and Long-Term Health Effects of Meth Use?
Methamphetamine use carries significant risks of both immediate overdose and long-term health effects. Understanding these dangers is essential for raising awareness about the potential consequences of methamphetamine abuse:
CONTACT US
Find out how we can help
Our compassionate counselors are standing by to answer any questions you may have. After helping thousands of people over the last 50 years, we have the resources to help you and your family and all your individual needs.
What are the Common Causes of Meth Overdose?
A methamphetamine overdose can occur when an individual takes an excessive amount of the drug, leading to toxic levels in their system. Among the most common factors that can contribute to a methamphetamine overdose are:
Meth Addiction Treatment Options in New Jersey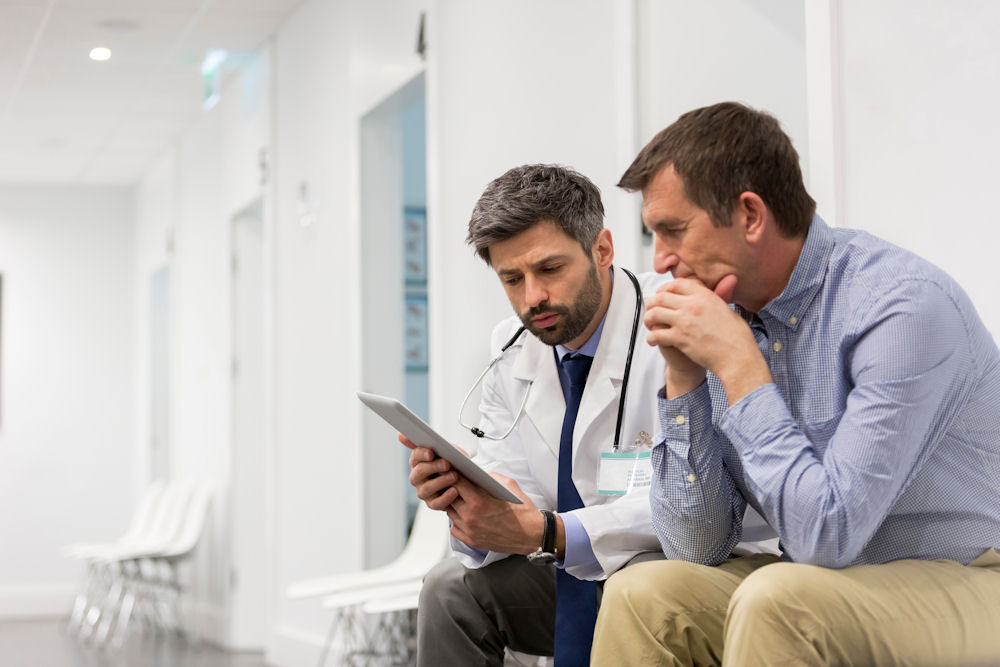 There are various treatment options available for meth addiction. The most effective approach is typically a comprehensive treatment program that addresses the physical, psychological, and social aspects of addiction. Some common treatment options for meth addiction include:
Meth Addiction Treatment is Available at Discovery Institute
Discovery Institute offers a comprehensive approach to treatment tailored to meet each individual's unique needs. With a team of experienced professionals, a safe and supportive environment, and a focus on long-term recovery, we can guide those struggling with substance abuse addiction. Take the first step towards a healthier, drug-free life by seeking treatment at the Discovery Institute. Contact us now!