Iron Workers Local #40 Insurance for Addiction Treatment
Insurance policies through Iron Workers Local #40 typically cover various addiction and mental health services. At Discovery Institute, we have simplified your possible coverage, or call and speak with a representative.
When you've had enough of struggling with substance use disorder, you may become overly focused on the details of detox and rehab. You may also envision how amazing life is going to be without drugs or alcohol. It is even common for you to be nervous and uncertain about what is going to happen.
The first thing people generally worry about is how long they will be in treatment. But, the biggest concern most people have is how to pay for treatment. Financial aspects and the lack of money prevent many people from seeking addiction treatment.
However, if you have a health insurance plan through Iron Workers Local #40, you may have coverage for detox and treatment! At Discovery Institute, we work with your insurance company to get you the help you need to lead a life of recovery. Below is more information about possible addiction treatment coverage through Iron Workers Local #40.

Does Your Iron Workers Local #40 Insurance Plan Cover Addiction Treatment?
If you have health insurance through Iron Workers Local #40, it's possible at least a portion of treatment is covered. Our representatives can help you understand what percentage of addiction treatment your policy covers. But, how much insurance covers depends on factors such as your policy and the type of treatment program,
Typically, you and your family are eligible to receive treatment for substance use disorder. However, court-ordered treatment of drug and alcohol addiction is generally not covered. Neither is treatment received in conjunction with any court hearings.
Typically, your policy offers coverage of the following therapies but, always verify your policy coverage.
Psychotherapy or individual therapy is critical in treating substance use disorder. At Discovery Institute, we start individual therapy as soon as you enter treatment. This allows us to get to know you and your needs. At the same time, you begin to feel comfortable with your therapist.
Group Therapy
A daily part of addiction treatment is group therapy. Although every group therapy session is different, the therapist and your group of peers typically do not. Participating in treatment with the same group of people allows bonds and trust to be built. Through sharing, feedback, and positive emotional interactions, you build the skills needed to maintain recovery.
CONTACT US
Find out how we can help
Our compassionate counselors are standing by to answer any questions you may have. After helping thousands of people over the last 50 years, we have the resources to help you and your family and all your individual needs.
Does My Treatment Need To Be An In-Network Treatment Facility?
When choosing an addiction treatment center, it is important to understand if your policy covers substance use treatment at the facility. Because the financial aspect of treatment is generally a determining factor, verifying whether the facility is in-network is crucial. But, what is the difference between in-network and out-of-network? In short, an in-network addiction treatment facility has a contracted rate with your Iron Workers Local #40 insurance company.
Detox Program Coverage Through Iron Workers Local #40 Insurance
The safest and most comfortable way to go through substance withdrawal is in a medical detox program. Depending on your insurance policy through Iron Workers Local #40, you may receive coverage of all or some of your detox. But, for the exact coverage of your policy, you should contact your insurance representative.
It is very challenging to stop using drugs or alcohol. When withdrawal symptoms begin, many people go back to using again. Because drugs and alcohol change brain functions, your body can become dependent on the substance.
So, when you stop using the substances that make your body feel 'normal,' your body goes into shock, or withdrawal symptoms begin. Although symptoms can vary from mild to severe, common symptoms include:
Anxiety
Irritability
Depression
Headaches
Nausea
Excessive sweating
Trouble concentrating
Lack of balance and coordination
Some drugs can lead to severe withdrawal symptoms such as delusions, hallucinations, and nightmares. But, the most severe and worrisome sign of withdrawal is suicidal thoughts. However, going through a detox program provides 24-hour supervision and medical interventions for severe symptoms.
Coverage for Inpatient and Outpatient Treatment Programs
The Iron Workers Local #40 insurance policies provide various services for substance use disorder. Included in those services is coverage for alcohol use disorder and substance use disorder. However, your policy may require treatment to be deemed Medically Necessary.
Your policy may require preapproval for substance use and mental health disorders. For instance, you may need pre-approval for inpatient or residential treatment. But, if you use an in-network outpatient program, you may not require pre-approval. For this reason, it's crucial to verify coverage with your insurance company or with one of our representatives.
Inpatient or Residential Treatment
Inpatient addiction treatment programs provide housing and 24-hour supervision. Our residential program allows you to focus on your recovery without the influences and stressors in life. Generally, inpatient treatment lasts a minimum of 28 days. But, depending on the severity of your addiction and any co-occurring conditions, treatment can last a few months.
Outpatient Treatment
Outpatient addiction treatment programs allow you to attend therapy and at the same time handle your responsibilities. Because you will spend less time in treatment than in inpatient treatment, outpatient programs are typically for those who complete inpatient treatment.
Mental Health Treatment Coverage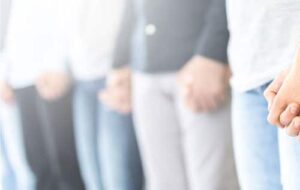 Iron Workers Local #40 Insurance also covers treatment of mental health conditions. Often, a person struggling with substance use is also struggling with a mental health condition such as anxiety and depression. Furthermore, someone struggling with ADHD may develop an addiction because of prescription misuse.
A person struggling with substance use disorder and mental health disorders has a dual diagnosis or co-occurring disorder. Furthermore, a mental health disorder can make recovery from drug or alcohol use even more challenging to overcome. Although dual diagnosis treatment is typically Medically Necessary, always check with your insurance policy through Iron Workers Local #40.
Let Us Help You Understand Your Iron Workers Local #40 Insurance for Substance Use Disorder
If you or a loved one is struggling with addiction, receiving help today is crucial. Furthermore, don't let paying for addiction treatment stop you from seeking that help.
Your treatment may be partially or fully covered with an insurance policy through your Iron Workers Local #40. Our caring representatives are waiting to answer all your questions. Contact us today to learn more.