Prescription Drug Detox in New Jersey
Prescription drugs serve several functions. They treat diseases, fight infections, and restore mental and physical health, thus allowing people to lead healthy lives.
However, some prescription drugs are addictive enough to lead to physical and/or physiological opioid dependence. These kinds of medications are usually controlled substances but are commonly abused, along with other types of drugs such as alcohol, meth, cocaine, etc.
At the Discovery Institute in New Jersey, our prescription drug detox center can help you or a loved one recover from drug abuse and maintain sobriety.
What are prescription drugs?
The most addictive types of prescription drugs include opiates, stimulants, and depressants. Fortunately, this kind of addiction can be treated through a professional detox process. Prescription drug detox services can manage opiate withdrawal and help people break free from substance misuse and find complete freedom.
Recognizing When Prescription Drug Abuse is Present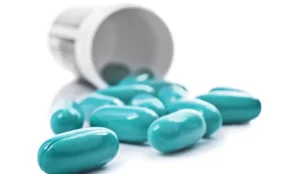 Using prescription medications as instructed does not normally lead to drug dependency. But self-medicating or changing your dosages can inadvertently lead to the development of an addiction.
As is the case with alcohol use, using prescription medication is not suspicious or illegal. This means it can be difficult to tell if you've crossed the line into addiction or not. If you are unsure whether or not you or a loved one is addicted to prescription medications, it is best to be aware of the signs of prescription drug misuse. Some signs that a person is addicted to prescription medications include:
Doctor shopping: Going to multiple doctors to get multiple prescriptions
Going to multiple pharmacies: Visiting more than one pharmacy in an attempt to obtain more medications
Requesting extra refills: Asking for more medication than is recommended, requesting early refills, etc.
Running out of medications before your next scheduled refill: Using too much and needing a refill sooner than they should
Regularly taking more than the prescribed dose: Consuming more pills than the recommended amount
Forging prescriptions: Producing and presenting false prescriptions to obtain prescription drugs from a pharmacy
Misusing other people's medications: Using a prescription medication that belongs to family or friends
Overdose: Overdosing on prescription medications by taking higher doses than the recommended amount
Illicit prescription drug use: Purchasing illegal pharmaceuticals online or from street sellers
If you see any of these signs in your life or the life of someone you know, it may indicate the presence of prescription drug abuse. When a person is struggling with substance abuse of any kind, it is important to get professional help immediately. So, if you are dependent on prescription drugs, now is the time to seek help from medical professionals who can help you.
Commonly Abused Prescription Drugs
Many prescription drugs are addictive and can lead to problematic use. Individuals who use these medications regularly should do so carefully. In many cases, prescription drug abuse develops accidentally. People may find themselves developing an addiction to prescription drugs completely unintentionally. Still, whether abuse begins as an accident or with intention, it is best to get help from an addiction treatment facility before the situation worsens.
Some of the most commonly abused prescription drugs are as follows:
Central nervous system depressants: These include barbiturates, benzodiazepines, and sleep medications. A few of the well-known prescription drugs in this category include Librium, Ativan, Xanax, Valium, Ambien, Klonopin, and Lunesta.
Central nervous system stimulants: Stimulant prescription drugs include amphetamines and methylphenidate. Brand names in this category include medications such as Concerta, Adderall, and Ritalin.
Opioids and morphine derivatives: These prescription drugs include codeine, morphine, methadone, and more. Some of the opioid pain relievers in this category include Dilaudid, Vicodin, Darvocet, and Percocet.
Why Do I Need Medically Supervised Detox?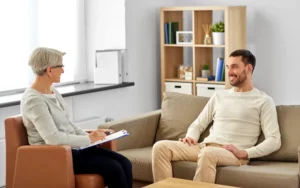 Prescription drug addiction is sometimes hard to recognize. It is not always a cognitive choice to cross the line between prescribed medicine and fueling an addiction. Substance use disorder is not nearly as black and white as we think and is generally (and rightly) treated as a disorder. However, that should not enable us to continue using; instead, it should motivate us to detox from prescription drugs.
The reason we need detox is that, with prescription drugs, it is a very serious illness that is somewhat unique from other cases. With prescription drug detox, you will be able to cut the drug off at its source before it spirals into a more harmful addiction. In many cases, people transition from prescription opiates to heroin simply out of desperation. They have been prescribed painkillers and have become dependent. Then they get cut off and have nowhere to turn. However, it is not too late. You will be able to detox from this harmful substance now rather than later. This is also important because prescription drug detox affects future surgeries in which you are prescribed the same drug. The less lengthy the addiction, the less likely it is to relapse in those cases.
Furthermore, if we do not receive a medical prescription drug detox, we could put ourselves or others in harm's way. Depending upon the severity of the addiction, the effects of prescription drug withdrawal become more and more serious. In fact, should we choose to attempt to go cold turkey without medical supervision, we could potentially be risking fatal consequences. However, here at the Discovery Institute, our prescription drug detox is specially focused to suit your needs. We have medical staff available at all times to care for you and treat you regardless of your situation.
CONTACT US
Find out how we can help
Our compassionate counselors are standing by to answer any questions you may have. After helping thousands of people over the last 50 years, we have the resources to help you and your family and all your individual needs.
You Are Not Alone
In the following section, we will be looking at a few statistics on substance use disorders in general as well as specifically prescription drug detox statistics. The main point of this section is to let you know you are not alone and encourage you to seek medical detox.
The counties which experience the most admissions are as follows (from greatest to least): Essex, Camden, Ocean, Monmouth, and Atlantic. The age group which had (by far) the most admissions for prescription drug use was 25-59, followed by 18-24, and finally 60 and over. Of all total drug admissions, 64% had a mental illness and were diagnosed as having a co-occurring disorder.
Finally, of those who needed treatment, the percentage of unmet needs across all of New Jersey's counties was roughly 40%. We at the Discovery Institute want you to know that we have the most professional services available, but you need to be the ones to reach out and connect with us. We do not want you to not have your needs met. Below, we will begin to discuss the specific effects of an untreated prescription drug addiction. If you or a loved one is struggling, please consider reaching out. It is never too late.
The Effects of Untreated Prescription Drug Addiction
If opioid abuse is left untreated, major complications physical and psychological can occur.  The following side effects include: 
Blackouts
Brain damage
Depression
Gastroparesis
High blood pressure
Hyperalgesia
Kidney damage
Liver damage
Lung damage
Malnutrition
Mood swings
Muscle pain
Myoclonus
Psychosis
Respiratory upset
The Important of Medical Detox
If you or someone you know is exhibiting signs of prescription drug abuse, seeking treatment is essential. Addiction can lead to serious repercussions, both psychological and physical. Prescription drug detox can prevent this, but undergoing it alone can lead to serious medical complications and severe withdrawal symptoms. This is why professional and medically-supervised detox programs are essential for recovery.
Prescription Drug Detox at Discovery Institute
The prescription drug detox programs at Discovery Institute put the safety and comfort of our patients first. We offer medically assisted detox for patients suffering from prescription drug addiction. To begin, each patient in recovery receives a thorough examination upon admission to assess health, identify any concurrent issues, and collect a full drug use history. This information is then used to create an all-inclusive treatment plan tailored to the needs of each client.
From that point forward, patients are administered medications to alleviate withdrawal symptoms and supervised so symptoms can be tracked and addressed when they arise. In addition to doctors and nurses, the therapeutic staff is also on call to assist with the emotional healing of the detox process.
For patients who still need prescription drugs for conditions like post-surgery pain or chronic pain management, non-addictive treatments are available so that prescription drug dependency and severe prescription drug withdrawal symptoms are reduced during detox. Addiction treatment can include traditional therapy, holistic treatments, and non-narcotic medications administered by the medical staff. For more information about our services, please contact us today.