Alcohol Detox Center in New Jersey
Alcohol detox can vary from mild to severe. Mild symptoms may include things like anxiety, restlessness, and stomach problems.
Detox is necessary when an individual is unable to control the amount they drink and may drink daily or binge on high quantities of alcohol. While many people do not feel like they need alcohol detox, it may be necessary to conquer addiction. Alcohol drug-related substances are one of the most socially acceptable, prevalent substances used in our society.
For most people who do not have alcohol use disorder, drinking can be done socially and casually, for special occasions, or on the weekends. Individuals must determine for themselves whether or not they are dependent upon alcohol or substance use to function normally, but there are some red flags that concerned individuals, their family members, and loved ones can watch out for, which may indicate an alcohol dependence problem. These include: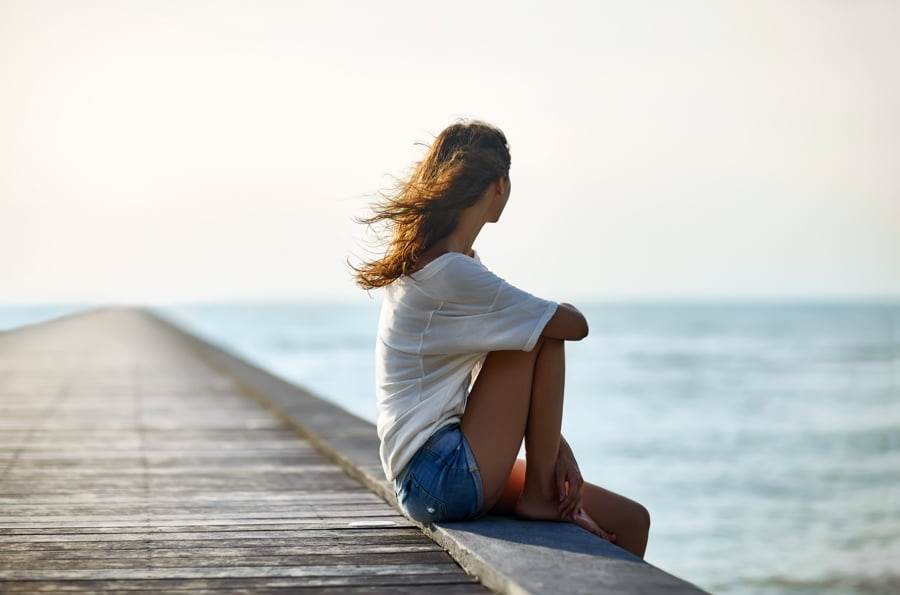 Indicators Of Alcohol Dependence
Regularly consuming more alcohol than you had planned on drinking
Drinking during the day or work hours
Attempting to hide how much or how often you are drinking
Experiencing frequent blackouts or memory loss from drinking
Feeling uncomfortable or uneasy when alcohol is unavailable
Experiencing legal, financial, or emotional consequences from drinking
Being unable to take a break from drinking or control the amount you drink even when intending to do so
Having tremors or shakes when not drinking
Binging heavily
Experiencing cravings for alcohol
Thinking about alcohol excessively
Drinking and operating a car or heavy machinery, or otherwise attempting dangerous tasks while intoxicated
Drinking alone
Feeling guilty about your alcohol consumption
Physical changes, such as gastrointestinal problems
Why Do I Need A Detox Or Alcohol Treatment?
Alcohol addiction treatment and substance abuse treatment is crucial for anyone with a substance use disorder. The reason is that alcohol is a depressant, therefore the effects of detox will be very effective in seeking a good start to addiction treatment centers in New Jersey. Detox is an important stage in the process; however, it can also be dangerous. If you attempt to detox on your own, unsupervised, depending on the severity of the addiction, it could lead to extreme sickness or death. This is why it is so important to get treated professionally for medical drug and alcohol detox in New Jersey.
Trying to get clean without a medically supervised drug and alcohol detox is unsafe, largely unsuccessful, and even more taxing than the already difficult process. We understand that alcohol withdrawal symptoms can be scary, but the main focus of this next section is two-fold; if you struggle with an alcohol addiction or substance use, you need detox, and unless it is medically supervised, it is unsafe.
Drug And Alcohol Detox Treatment In A Medically Supervised Setting
Alcohol withdrawal syndrome can occur as early as within four to six hours after the patient's last drink, and residual symptoms can last for weeks (although acute symptoms usually subside after one week). Alcohol detox at treatment centers in New Jersey can vary from mild discomfort to severe medical issues. Mild symptoms may include things like anxiety, restlessness, and stomach problems.
The most serious cases of alcohol detox at treatment centers in New Jersey involve delirium tremens (DT), a condition that is a medical emergency and must be treated as such. People with DT can develop fever, hallucinations, and seizures. It is rare, but delirium tremens can be deadly without proper medical care. Because mild alcohol withdrawal symptoms can rapidly progress into more serious conditions, it is vital to seek medical attention or alcohol detox in New Jersey.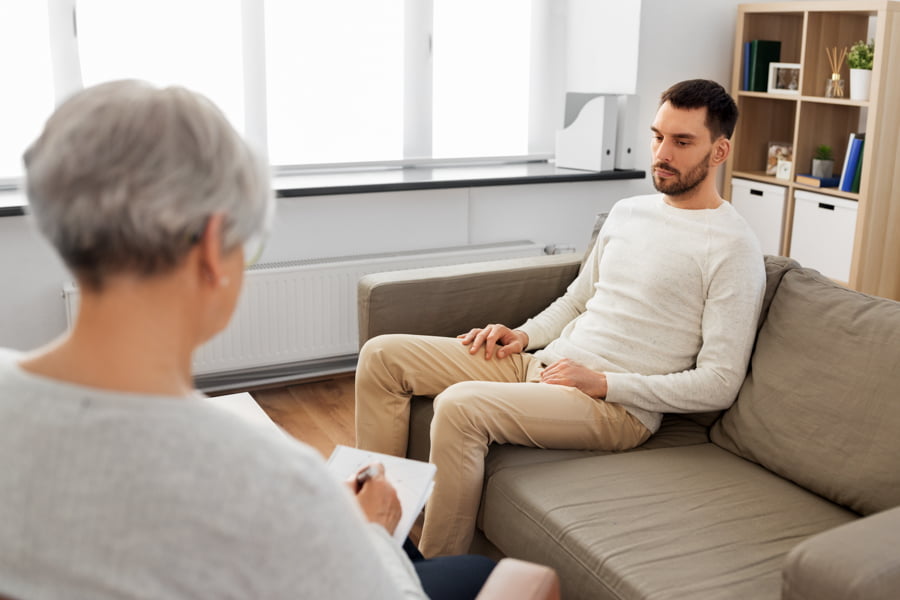 Alcohol Withdrawal Symptoms Include:
Mild to severe anxiety
Insomnia and sleep disturbances
Abdominal pain
High blood pressure
Increased body temperature and sweating
Changes in heart rate
Confusion and disorientation
Agitation and mood swings
Fever
Hallucinations and disorientation
Seizures
Delirium tremens
Nausea and vomiting
Can I Detox From Alcohol Alone?
For someone with physical alcohol dependence, drug and alcohol detox can be dangerous if not done properly or alone. To prevent dangerous and occasionally fatal alcohol withdrawal symptoms, it is usually necessary for people with alcohol dependence to undergo addiction detox in a medically supervised facility. Drug and alcohol detox in New Jersey is different for each person based on several factors.
These factors include:
The amount of time a person has been drinking excessively
Underlying medical and emotional issues
Overall physical health
How much alcohol the patient was consuming
Generally, the more a person drinks, the worse a person's drug and alcohol detox symptoms will be. However, there is no set number of drinks that are "safe"; each person is different and requires an individualized approach to their addiction detox plan. At Discovery Institute in New Jersey, our team understands how unique each client is, and we treat them as such, creating an individual treatment plan for each one of our patients geared towards substance abuse treatment.
What Happens During Alcohol Withdrawal Treatment?
While a client is detoxing at treatment centers in New Jersey like Discovery Institute, we make sure they are as comfortable and safe as possible. Most detox patients require alcohol withdrawal syndrome medications that prevent seizures and the symptoms of delirium tremens. Our doctors are experienced in handling these medical conditions and substance use treatment and ensure that our clients receive the proper medications.
Anticonvulsants are provided to protect them from the effects of these symptoms. In addition to medication, patients are given regular assessments throughout their detox process to monitor vital signs such as heart rate and temperature. This is to ensure that they are receiving the correct medication and care.
How Long Do Alcohol Withdrawal Symptoms Last?
Heavy drinkers can expect to experience minor alcohol withdrawal symptoms within six hours after their last drink. Minor symptoms generally continue for the following 24-48 hours. Within 72 hours of your last drink, you can expect to experience more severe alcohol withdrawal symptoms, such as delirium tremens, which you will need substance use treatment for. After 72 hours, alcohol withdrawal symptoms tend to be at their worst. In some cases, moderate symptoms can even last for a month.
What Happens At Alcohol Detox Centers In New Jersey?
We know that alcohol withdrawal symptoms are uncomfortable for patients. So we provide them with prescription and over-the-counter medications to treat the less dangerous, but still uncomfortable aspects of detox, such as nausea. We also provide comfortable beds for patients to rest, as many of our clients need long periods of sleep during this time.
Nutritious, appealing meals are provided for patients, helping them to re-establish healthy eating routines that will serve them in their recovery journey. If you are looking for ideal intensive outpatient alcohol rehab, Discovery Institute is one of the most exceptional intensive outpatient treatment programs for substance use. We excel in alcohol treatment detox centers in New Jersey.
In this section, we will outline the prevalence of the need for an alcohol treatment center in New Jersey for substance use. The numbers and statistics we give you may seem depressing, but the point of this section is to emphasize the need for detox centers, as well as to let you know that you are not alone. In 2018, about 28% of people with substance use disorder in New Jersey were dependent on specifically alcohol. That is 25,000 people alone.
Out of all the recorded admissions for substance abuse disorder (around 90,000), only 10,000 received a medical detox for substance use at detox centers. The top five counties for admission from most admissions to least are the following: Essex, Camden, Ocean, Monmouth, and Atlantic. The age group which had (by far) the most admissions for alcoholism was 25-59, followed by 18-24, and finally 60 and over. Of all total drug admission, 64% had a mental illness and were diagnosed as having co-occurring disorders.
The average amount of time spent in detox centers was 18 days for residential, while outpatient detox centered around alcohol was an average of 28 days. Finally, of those who needed substance use treatment, the percentage of unmet needs over all of New Jersey's counties was roughly 40%. At the Discovery Institute, we want you to know that we have the most professional services available.
However, you need to make that decision to reach out and connect with us. We do not want you to not have your needs unmet. We want to ensure that you receive treatment at one of our detox centers.
After about one month of no alcohol, the body generally begins making good progress in healing itself, especially after attending one of the most ideal detox centers for treatment. This depends on many factors, though. Time spent healing and in one of the detox centers can depend on how much you drink and how long you've been drinking. Those factors will play into treatment.
CONTACT US
Find out how we can help
Our compassionate counselors are standing by to answer any questions you may have. After helping thousands of people over the last 50 years, we have the resources to help you and your family and all your individual needs.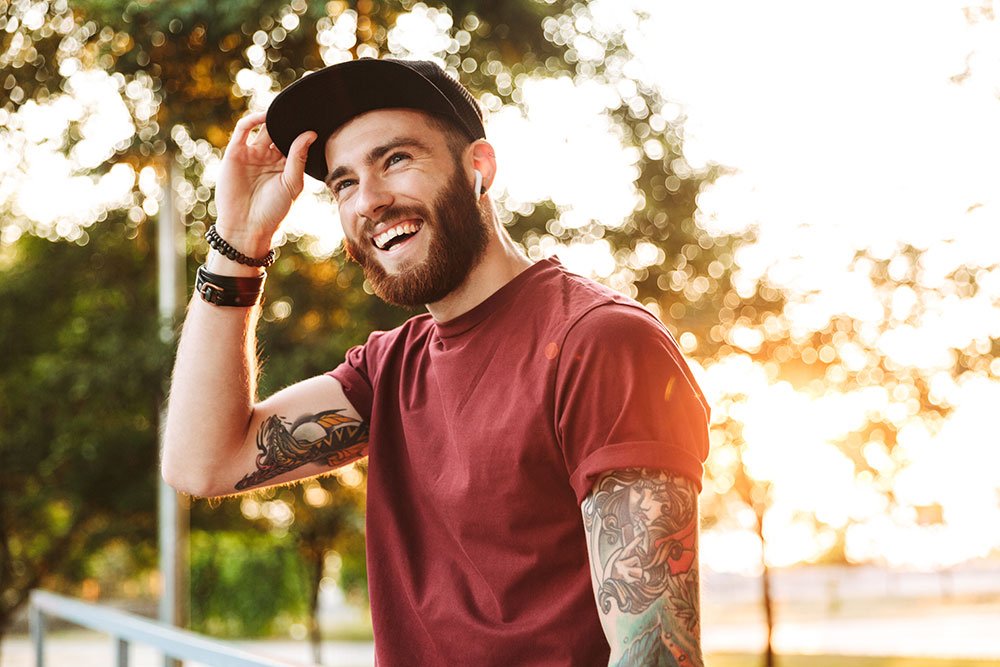 What Happens To Your Body After 3 Weeks Of No Alcohol?
Within just three weeks of stopping alcohol abuse at one of the detox centers for treatment, your blood pressure will begin to reduce. In many cases, people who stop drinking can experience better short-term memory within one week of not drinking. Two other short-term benefits of quitting drinking include better sleep patterns and clearer skin.
The Unmet Need
The sad reality of addiction treatment at detox centers is that addiction is a chronic lifelong disorder. However, it is treatable. While this treatment was never promised to be easy, it is the far easier solution to living a lifelong addiction while attending remarkable treatment. About 40% of people who need treatment did not receive it.
If you or a loved one struggles with an alcohol abuse disorder, please get help and seek treatment. You have an illness that can be treated, but you have to be open to having that illness tended to. Please consider getting treatment today. At the Discovery Institute, we are here for you for all the needs you have, including health insurance. Below we will be discussing the specific process of alcohol detox centers in New Jersey.
Alcohol Detox Treatment Process In New Jersey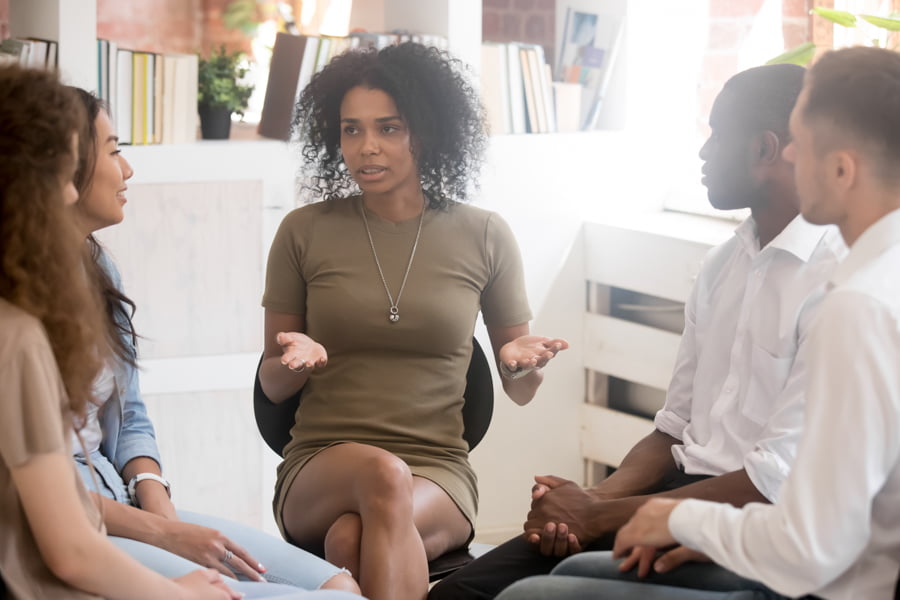 Since the alcohol detox process can be difficult, our dedicated and compassionate staff is available around the clock to clients to make sure their every need is met, along with helping with any questions regarding health insurance and so forth. At all times during their stay, patients will have access to medical professionals who can:
Address any concerns they may have
Adjust any treatment regimen as necessary
Discuss health insurance needs
Since we administer medication to assist with the detox process, our doctors are also trained to assess patient progress, symptoms and wean patients off of detox medications when they get cleared to do so.
Our staff understands that oftentimes, patients enter detox with outside physical and mental health concerns. We are experienced in identifying and treating these issues alongside alcohol withdrawal symptoms in our patients. Our aim is to provide the best chance at a full recovery for our clients.
In addition, we know that detox can be an emotionally charged and challenging time for many patients, so we have an amazing staff of therapists available to attend to each client's needs. If you have any questions about what health insurance looks like, we can help you. We are available.
Recovery Awaits At Our Alcohol Detox Center In New Jersey
Clients are encouraged to seek counsel from any of our staff members, including nurses, doctors, therapists, and technicians. Each member of our staff has a passion for assisting those who struggle with addiction and alcoholism to reach their full potential in life. Reaching your full potential begins with a safe and complete detox from any mood and mind-altering substances, including alcohol.
Support is critical during symptoms of alcohol withdrawal. It's also necessary before the detox process to make sure everything is up to date with your health insurance. That's where we come in to assist you.
At the Discovery Institute of New Jersey, we pride ourselves on the fact that we provide all of the support a person would need during this journey, in a well-rounded, supportive, safe, and healthy environment. For more information on alcohol addiction, alcohol detox in New Jersey, or health insurance, please contact us today. We can't wait to hear from you.