In 2019, the New Jersey Department of Human Services reported people sought addiction treatment 98,628 times. If you are struggling with an addiction to drugs or alcohol and participate in Horizon NJ Health insurance, your healthcare plan may cover the treatment.
New Jersey is no different from the rest of the world when it comes to the drug epidemic. For example, in 2018, The Attorney General's office reported 3,163 people suffered a fatal overdose. This number is four times higher than ten years ago.
Because of the concerning increase in fatalities, insurers like Horizon NJ are committed to working with comprehensive and affordable treatment centers such as Discovery Institute.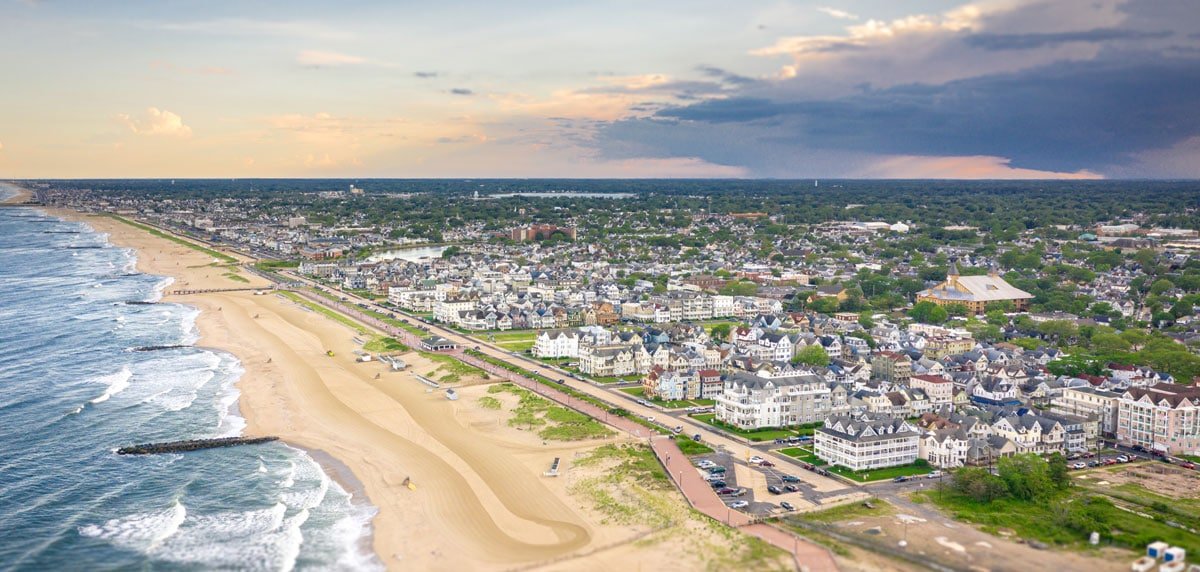 Horizon NJ Health Addiction Treatment Coverage
Horizon NJ covers over 500,000 children and adults in the NJ FamilyCare and Medicaid programs. Horizon NJ is also the largest managed healthcare company in New Jersey.
Horizon NJ offers four healthcare plans, including:
Horizon NJ TotalCare (HMO SNP)
Managed Long-Term Services & Supports (MLTSS)
Medicaid Managed Care
NJ FamilyCare
Each Horizon NJ healthcare plan is unique and offers various levels of care. While the elements of each plan determine the out-of-pocket cost for addiction treatment. Depending on the participating healthcare plan, treatment could have zero out-of-pocket expenses.
Representatives at Horizon NJ are always available to answer any coverage questions. However, at Discovery Institute, we know people's focus should be on recovery. And, since we are in-network providers, we work closely with Horizon NJ to get you the best, most affordable treatment.
CONTACT US
Find out how we can help
Our compassionate counselors are standing by to answer any questions you may have. After helping thousands of people over the last 50 years, we have the resources to help you and your family and all your individual needs.
Does Horizon NJ Cover Detox Programs?
Misusing substances such as drugs and alcohol can chemically change a person's brain. These changes can make it extremely dangerous to stop using the substance all at once. Quitting "cold-turkey" sends the body into withdrawals and can lead to severe consequences.
In a detox program, individuals are medically supervised and receive medications to ease withdrawal symptoms. Withdrawal symptoms may vary from mild to severe and include:
Increase heart rate
Irritability
Tremors
Seizures
However, detox is the first step in recovery. So, after detox, members continue treatment in either inpatient or outpatient programs. Horizon NJ may also cover the majority or all of treatment, depending on the level of coverage.
Will Horizon NJ Pay for Drug Rehab?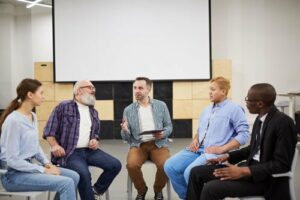 Horizon NJ TotalCare (HMO SNP) and Managed Long-Term Services & Supports (MLTSS) are two healthcare plans from Horizon NJ that cover substance use disorder (SUD) treatment. However, other members of Horizon NJ healthcare plans may also have treatment coverage.
For instance, Horizon NJ offers fee-for-service plans. A fee-for-service plan through Horizon NJ may require members to pay for specific treatments or therapies. Substance use disorder treatments typically covered by Horizon NJ include:
Outpatient treatment
Partial Hospitalization Programs (PHP)
Intensive Outpatient Programs (IOP)
Medical detox programs
Medication Management
Horizon NJ members struggling with an opioid use disorder, each plan typically covers Subutex,  Suboxone, and other medications in this class. Depending on the healthcare plan, members may pay as little as $5 for medications. Some healthcare plans fully cover the cost of Methadone, while others may offer a fee-for-service.
Because getting into treatment right away is crucial, our team works quickly with Horizon NJ to verify benefits and get members into treatment. We also advocate for Horizon NJ members entering treatment to maximize their treatment benefits.
Will Horizon NJ Cover Dual Diagnosis Treatment?
A dual diagnosis is typically a diagnosis of both a substance use disorder and a mental health disorder. Co-occurring disorders such as alcohol use disorder and bipolar disorder require more intensive treatment. For instance, co-occurring disorders are treated simultaneously but separately.
Because substance use disorder and mental health disorders often co-occur, individuals are evaluated for any co-occurring disorders when entering treatment. For this reason, choosing a healthcare plan through Horizon NJ is essential.
Depending on the level of coverage, treatment of co-occurring disorders may be covered through Horizon NJ. Coverage may include short-term rehab, long-term treatment, and sober living homes.
How Much Does Treatment Cost With Horizon NJ Insurance?
Horizon NJ covers a variety of substance use and mental health disorder treatments. However, the level of coverage depends on several factors. These factors include:
The healthcare plan through Horizon NJ
The length of treatment
The length of substance misuse
The form of treatment
Inpatient or residential treatment requires staying in the rehab center, which uses more resources. While inpatient treatment is often more effective, it also has a higher price than outpatient treatment. Because outpatient treatment permits individuals to live at home, it tends to cost less out-of-pocket.
Verifying insurance benefits beforehand is crucial. You can verify your insurance benefits and coverage for treatment at Discovery Institute here. Or, you can verify coverage through the Horizon NJ website.
Inpatient and Outpatient Addiction Treatment Coverage
There are two types of addiction treatment, inpatient and outpatient treatment. While in an inpatient or residential treatment, members live in the facility. By taking away the stress of daily life, it increases self-confidence and long-term recovery.
Outpatient treatment is another common treatment type. Members in this program still go to work and handle their responsibilities. Furthermore, members in outpatient treatment live at home. Because outpatient treatment typically costs less, Horizon NJ may cover the cost of treatment.
When choosing a Horizon NJ healthcare plan, choosing one that covers both inpatient and outpatient treatment is something to consider. Horizon NJ TotalCare plans generally cover the cost of in-network addiction treatment. At the same time, their other plans may offer a fee-for-service plan.
Discovery Institute and Horizon NJ Insurance Can Help You Find Recovery!
Our team at Discovery Institute is here to help you find comprehensive and affordable addiction treatment. With our dedicated therapists and holistic therapies and your coverage through Horizon NJ, a life free of drugs and alcohol is a phone call away.
If you or a loved one struggles with addiction but doesn't think it's affordable, we can help. Contact us today and find out more.