Discovery Institute has implemented several new policies to ensure the safety of our clients, staff, and their families. We are still accepting new clients and all programs will continue to operate as they normally would, except for outside activities. We will proceed with extreme caution during this time of increased risk and continue to update our protocols based on the CDC standards. Our number one priority is to stay in unity and continue to help individuals find long term recovery from substance use disorder.The CDC's Page on COVID-19New Admissions
New admissions will be screened for the Coronavirus prior to admitting to Discovery.
New admissions will also undergo an additional screening process once they arrive at Discovery and will be isolated until the screening takes place.
Visitation/Family Programs
Family programming and visitation will still occur during the designated times but will be conducted over HIPAA compliant video chat or through a phone call.
Family may drop off items, those items will be collected wearing gloves and stored for 24 hours before given to clients.
Family therapy sessions will be done by phone or telehealth.
Outpatient Services
We are providing telehealth for all outpatient services.
Operations
All staff and clients who enter and exit the building will have their temperature read by touchless infrared thermometers.
Clients will not attend outside meetings, nor will outside presenters be allowed to bring in meetings.
Any outside urgent appointments for clients must be approved by the Medical and Clinical Director.
Clients will be rescreened upon re-entering the facility.
Any employee who displays any of the identified symptoms, specifically a fever, or has been in contact with someone who has tested positive or with someone who has been to the identified countries, must contact Human Resources and Nursing Director.
We would like to assure you that Discovery Institute's main mission is to provide the best possible care for our clients. We will be continuously following the most up to date COVID-19 guidelines to maximize the safety of our clients and staff. Thank you for your understanding and patience during this turbulent time. We are all in this together.Nick Boatman President of The Board
Stay Connected to Recovery
Alcoholics Anonymous
https://aa-intergroup.org/
Narcotics Anonymous
SMART Recovery
Other Resources
24/7 Help Available 844-471-3870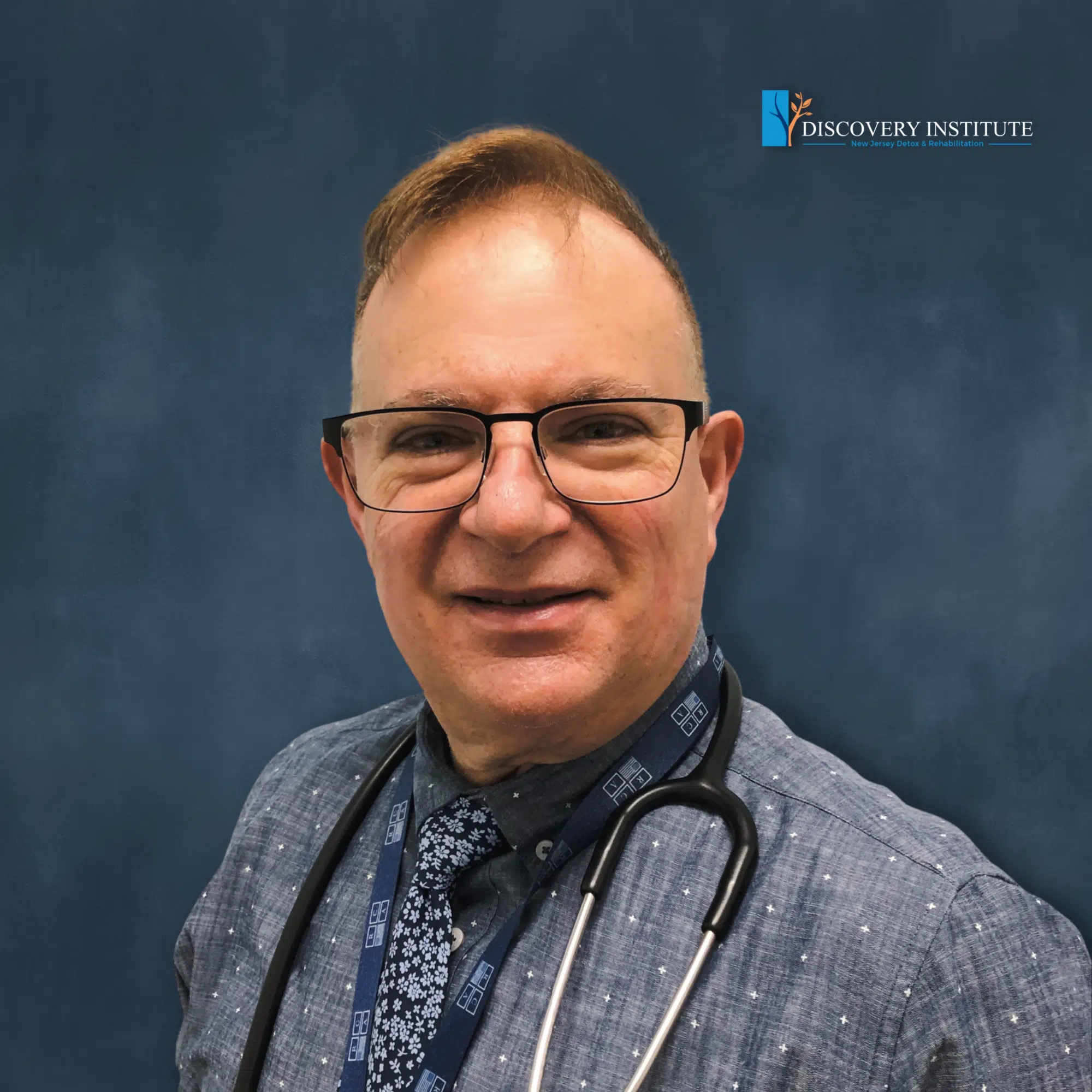 Dr. Joseph Ranieri D.O. earned his BS in Pharmacy at Temple University School of Pharmacy in 1981 and His Doctorate Degree in Osteopathic Medicine at the Philadelphia College of Osteopathic Medicine in 1991. He is Board Certified by the American Board of Family Medicine and a Diplomate of the American Board of Preventive Medicine Addiction Certification. Dr. Ranieri has lectured extensively to physicians, nurses, counselors and laypeople about the Disease of Addiction throughout New Jersey and Pennsylvania since 2012.