Princeton Health/MedPro Health Insurance for Addiction Treatment
Paying for treatment can be challenging. But with Princeton Health Insurance, treatment is affordable. Find out more at Discovery Institute.
When you are fighting an addiction to drugs or a mental health disorder, you often feel helpless and hopeless. Maybe you thought about seeking help. However, seeing the cost of treatment makes recovery seem impossible.
But recovery is possible! With help from insurance companies like Princeton Health, your addiction treatment can be affordable. Because seeking treatment comes with many decisions, such as in-patient or out-patient treatment, we take away the financial stress by handling all your insurance details.
Princeton Health Insurance Merges With MedPro
Princeton Health Insurance was founded in 1976 and provided coverage to those living in New Jersey only. The company employs over 100 people. And in 2012, Princeton Health Insurance Company was acquired by Berkshire Hathaway's MedPro. This merger provides those in New Jersey a more comprehensive range of coverage for addiction and mental health treatment.
CONTACT US
Find out how we can help
Our compassionate counselors are standing by to answer any questions you may have. After helping thousands of people over the last 50 years, we have the resources to help you and your family and all your individual needs.
Need to Know Insurance Terms
Some vocabulary used in insurance plans and policies can make it challenging to understand your benefits. Although at Discovery Institute, we explain your coverage through Princeton Health, it helps understand the following terms.
An insurance premium is a monthly payment you make to Princeton Health. This payment keeps your insurance policy active.
A deductible is money paid out-of-pocket to cover services for a year. Out-of-pocket expenses include your deductible, copays, and coinsurance. After the deductible is met, Princeton Health covers the remaining costs.
Copayments or copays are the out-of-pocket expense for medical services. For instance, your therapist charges $100 per visit. Your Princeton healthcare plan may cover 80 percent after you pay 20 percent copayment.

Does Your Princeton Health/MedPro Health Insurance Cover Addiction Treatment?
Yes, Princeton Health Insurance helps cover the cost of drug and alcohol addiction treatment. But, the amount and the length they cover depends on various factors, including your healthcare plan.
Princeton Health generally offers coverage for a variety of addiction treatments, including:
Inpatient medical detox
Outpatient detox
Inpatient addiction programs
Outpatient addiction programs
Intensive Outpatient Program (IOP)
Your struggles with addiction are unique. Some addictions require a more intense level of treatment. For this reason, people may stay in treatment longer. Depending on your healthcare plan, Princeton Health may cover intense addiction treatment.
How Much of Your Addiction Treatment Does Princeton Health/MedPro Health Cover?
Individuals can find help covering the cost of addiction treatment with Princeton Health Insurance. However, the level of coverage depends on various factors. These factors include:
The length of treatment
How long substances have been misused
The substance being misused
The type of treatment
The area policyholders live
Princeton Health Insurance coverage often depends on the form of treatment chosen. At Discovery Institute, we work closely with Princeton Health to verify and obtain the most out of your coverage.
Does Addiction Treatment Centers Need to Be In-Network with Princeton Health/MedPro Health?
In-network treatment centers are network providers with Princeton Health. These centers have an agreement for reduced and fixed rates for addiction treatment. Addiction treatment centers that don't have a relationship with Princeton Health are out-of-network providers.
But, you may attend out-of-network treatment facilities with Princeton Health. However, keep in mind that coverage for out-of-network treatment facilities is often less than for in-network centers. Although, some policies do offer some coverage for out-of-network treatment.
For many people struggling with drug or alcohol addiction, the recovery journey starts with a medical detox program. Depending on the length and type of substance misused, withdrawal symptoms can vary from mild to life-threatening. Therefore, detoxing under medical supervision can ease withdrawal symptoms and interfere before symptoms become life-threatening.
Common withdrawal symptoms include:
Fatigue
Irritability
Nausea/vomiting
Tremors
Muscle pain
Restlessness
Trouble sleeping
Sweating
Medical detox is generally covered in part or whole by insurance plans. Although, it is crucial always to verify coverage and clarify out-of-pocket expenses. At Discovery Institute, we handle all your insurance verification needs.
Coverage for Inpatient and Outpatient Treatment Through Princeton Health/MedPro Health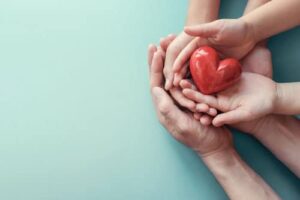 Factors such as type of plan and rehab facility type all influence your treatment coverage through Princeton Health. For instance, some plans may not cover addiction treatment through your general doctor. Additionally, your policy may cover inpatient treatment at a rehab facility but not at a hospital.
Inpatient or residential treatment is an intense form of treatment that requires you to live at the rehab center. In addition, this treatment is more effective, but the cost is higher. However, depending on your addiction struggles, outpatient treatment can be a more affordable option.
Coverage for addiction treatment is not dependant on the type of substance being misused. Whether you struggle with an addiction to opiates, heroin, alcohol, or any other substance, you can find help with treatment costs.
Mental health disorders are common in people who misuse drugs or alcohol. When a person struggles with an addiction and a mental health disorder such as depression, it is called a dual diagnosis. When struggling with co-occurring disorders, it is crucial to seek help from a dual diagnosis center.
Although any mental health disorder can co-occur with addiction, the most common co-occurring mental health disorders include:
Depression
Anxiety
Eating Disorders
Post-Traumatic Stress Disorder (PTSD)
Bipolar Disorder
Individuals struggling with mental health disorders and substance use disorder need treatment that addresses their emotional, mental, and physical needs. Dual diagnosis treatment centers help people work through their mental health struggles while simultaneously treating their addiction.
Let Discovery Institute Help You Today!
We understand that admitting you need help is a huge step, and we strive to make this decision as easy as possible. From the moment you make the call, we provide you with the support you need to focus on recovery. This includes handling all your insurance verification needs.
So what are you waiting for? Recovery from addiction and a brighter future is just one call away! Contact us today and find out we can help you.