Out-of-network mental health providers are not contracted with insurance companies for reimbursement. Unless it is a mental health emergency, some plans such as HMOs do not even cover out-of-network providers.
As a result, individuals are responsible for the total cost of treatment. While some insurers provide out-of-network coverage, the out-of-pocket expense may be higher than in-network treatment.
In-Network Versus Out-of-Network Mental Health Providers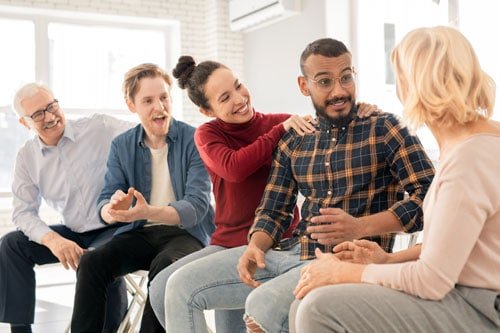 An in-network mental health provider has an agreement with insurers to accept a fixed price for treatment. For example, the treatment facility may charge $6000 a month for inpatient treatment.
With insurance company ABC, the facility has agreed to accept $4900 a month. But, with insurer XYZ, the facility agrees to take $5200.
An out-of-network mental health provider does not have an agreement with an insurance company. However, they are typically in-network providers with other companies. So, individuals are responsible for the full payment.
But, if an insurance plan includes out-of-network coverage, they may cover part of the bill. However, both in-network and out-of-network reimbursement require a deductible to be met. For this reason, it is always beneficial to ask questions about your in-network and out-of-network coverage.

What is a Deductible?
A deductible is an amount individuals pay for health care services before insurance starts paying. For example, an out-of-network plan with a $2000 deductible requires individuals to cover the first $2000 in covered treatments. Furthermore, out-of-network deductibles are typically higher than in-network deductibles.
What Does Out-of-Pocket Mean?
Out-of-pocket means any amount of money individuals pay toward their covered medical care. Every year this amount begins again. Out-of-pocket expenses may include deductibles, copays, and coinsurance.
However, out-of-network expenses may not be considered out-of-pocket expenses, Always check with your insurance company to clarify out-of-pocket expenses.
What Does Medically Necessary Mean?
A common term in an insurance policy, medically necessary, refers to whether treatment is a necessity. While in-network treatment plans are limited to what insurance will cover, out-of-network treatment may offer a broader range of treatments.
How Do Out-of-Network Benefits Work?
Out-of-network mental health treatment with a PPO plan is often reimbursed. With in-network providers, individuals only pay their percentage for treatment. With out-of-network treatment, individuals pay the total amount upfront and request reimbursement through their insurance company.
The coinsurance rates of out-of-network policies are generally between 20 and 40 percent. This means if the deductible has been met, reimbursement can be 60 to 80 percent. But, again, this varies depending on the insurance plan.
Why Is a Mental Health Provider Not In-Network?
There are a few reasons why a mental health provider is out-of-network. In the first place, the provider may not like the insurer's discounted rates. This is the most common reason providers are out-of-network.
But, some insurers like to keep their network small. This gives them stronger negotiating powers. Therefore, a provider may want to join the network, but there aren't any openings.
How to Know if a Provider is Out-of-Network
Health insurance companies provide network provider directories. So, if a provider is not on the list, they are typically out-of-network. But, always check with the provider to see if they take a specific insurance plan.
Mental Health Treatment and Out-of-Network Coverage
Some therapies and mental health treatment costs may be reimbursed, although a provider is out-of-network. While most insurers offer reimbursement for emergency psychological services, it's always important to check with the insurance company.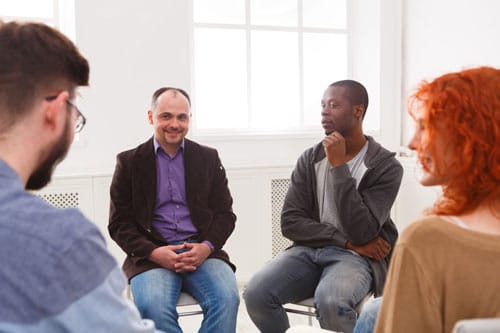 Out-of-network coverage may reimburse for the following services:
Co-occurring mental health disorders and substance use disorder

Behavioral therapies

Outpatient treatment

Substance Use Disorder
Because all plans and policies offer different out-of-network coverage, always call the insurance company to verify out-of-network coverage.
Will Intensive Outpatient Treatment Save Money?
Intensive outpatient programs or IOPs are typically less expensive than inpatient programs. Individuals can keep working and taking care of their responsibilities while in an IOP. These benefits are essential when attending out-of-network treatment.
Another benefit of an IOP is, many accept week to week payments. For those struggling to find the money for treatment, an IOP is a great option. If finances are keeping you from getting help, there are financial options. At Discovery Institute, we never want money to be the reason you keep struggling.
Telehealth and Online Treatments Are Affordable Options
Telehealth and online therapies are on the rise. Because not all treatments may be covered through an out-of-network policy, therapy sessions done via telehealth are an affordable option. An out-of-network plan may also cover a higher percentage of telehealth sessions. Not to mention the time and gas money that individuals save.
The Affordable Care Act, Mental Health Treatment, and Out-of-Network Coverage
In 2014 most health care insurers are required to cover mental health disorders that include substance use disorders. As a result, out-of-network coverage may reimburse for additional mental health services. Treatments that may be covered through out-of-network coverage include:
Mental Health Treatment

Substance Use Disorder Treatment

Rehab programs
Why Can Out-of-Network Providers Be Better?
When looking for the right facility or therapist to help with mental health disorders, in-network providers may not always meet a person's needs. The following are reasons why out-of-network can be better than in-network.
1. The Need for Specialized Mental Health Care
While many in-network therapists are generalists, out-of-network providers may offer more specialized treatment options. A person with a specific concern or condition may benefit from a therapist with extensive training.
2. Health Insurance has a High Deductible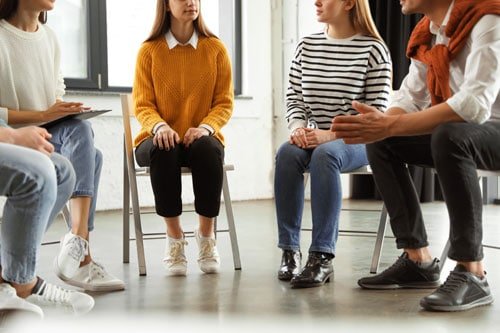 Many insurance plans include a high deductible. Some deductibles run up to $5000 or higher. Without other medical expenses the same year, a person will be responsible for up to $5000 before insurance will cover the treatment.
Out-of-network providers are not limited to the frequency, modality, or type of mental health treatments. Therapists and patients are free to choose the best treatment for mental health disorders.
3. Health Insurance offers Great Out-of-Network Benefits
Sometimes, good out-of-pocket coverage will reimburse up to 90 percent of treatment. Furthermore, after meeting all requirements for 100 percent coverage of in-network care, they also reached their maximum therapy sessions. But, with out-of-network coverage, up to 90 percent of treatment costs would have been reimbursed.
4. Privacy
Many college kids may still be on their parent's insurance. This means their parents will see they are attending therapy. Privacy is a big issue with mental health struggles, so out-of-network treatment is a better option.
5. Start Treatment Today
For example, if individuals live in smaller areas, the local in-network therapists and treatment facilities may be full and have long waiting lists. Many therapists may not even be in-network with any insurance companies. However, out-of-network providers often have more availability and flexible scheduling.
At Discovery Institute, We Are Waiting To Help You!
If you or a loved one struggles with a mental health disorder or substance use disorder, help is available. We work closely with in-network and out-of-network insurers such as MHC to provide you with high-quality, affordable treatment. Contact us today to find out more.