Founded in 1945, the 1199 SEIU National Benefit Fund was created to provide basic health, disability, and life insurance for retail drugstore workers throughout New York City. 1199 SEIU provides benefits for over 400,000 people and their families in the healthcare industry. Over the years, 1199 SEIU has expanded beyond NYC to include those living up and down the east coast of the United States providing a wide range of comprehensive coverage of hospital, medical, dental, vision, prescription, and quality of life benefits.
Depending on your 1199 SEIU Insurance plan, you might be covered when it comes to addiction treatment. Some of the programs that 1199 SEIU cover are:
Outpatient treatment
Partial hospitalization
What Exactly Does My Insurance Plan Cover?
Based on the insurance plan that you have, you may be covered for a wide variety of treatments. Both addiction treatment and behavioral health treatment is covered for those members in a specific wage class. Those 1199 SEIU members in wage classes 1 and 2 with family coverage can receive behavioral health treatment as well as members in wage class 3 with member-only coverage. All inpatient, intensive outpatient, and partial hospitalization programs require preauthorization to be covered by 1199 SEIU.
If you fall into one of these categories, you may be eligible to receive treatment for a variety of substances and behavioral health issues including:
CONTACT US
Find out how we can help
Our compassionate counselors are standing by to answer any questions you may have. After helping thousands of people over the last 50 years, we have the resources to help you and your family and all your individual needs.
If you are unsure about what is and isn't covered with your 1199 SEIU plan you can check the front of your health services ID card, visit the Wage and Eligibility Class page on the 1199 SEIU website, or you can even reach out to us. At Discovery Institute, we know that your top priority and focus should be getting the help you need and not how much it will cost. That's why we make a point to work with both you and your insurance company to get the treatment you need at a cost that you can afford.
Is Detox Treatment Covered?
Detox is a crucial first step in the treatment and recovery process. After all, before you can truly begin treatment, you have to get rid of any and all substances in your body that you were struggling with.
While the length of detoxing can vary based on a variety of factors, it is very important that detox treatment be done under the care and supervision of trained medical professionals. This can be done at either a hospital or medical facility, a dedicated detox facility, or a treatment center that also provides detox services such as Discovery Institute.
Depending on your 1199 SEIU plan, you are likely covered for detox treatment. If you have any questions about your policy as it pertains to detox and what it will cover, you can either reach out to your insurance representative, visit the 1199 SEIU website, or you can just get in touch with us at Discovery Institute. As a prospective client, getting you the help that you need at a cost that you can afford is our top priority. Not only will we take a look at your insurance plan to see what it covers, but we will also let you know of any out-of-pocket expenses that you will incur before you start treatment.
What Treatment Programs Does My Insurance Cover?
As we mentioned above, based on your plan, you may be covered for the following treatment programs that we offer at Discovery Institute:
While many people choose to enter inpatient treatment, it is not right for everyone. Some people simply can't commit to living in a treatment facility full time for the duration of their treatment. Others either can't afford the costs that go along with residential treatment or they simply just don't need that level of treatment. For those people, intensive outpatient treatment is a great option.
Outpatient treatment involves many of the same components of inpatient treatment, including the same therapy sessions. The main difference though is that with outpatient treatment, you don't live at the facility. Instead, you go to the facility during the day for all your treatments and therapy sessions and then go home when your day is done. As a result, the cost tends to be significantly less.
Inpatient treatment is the preferred treatment option by professionals because it allows the patient to go through treatment while under around the clock care and supervision. It also allows the patient easy access to a variety of different therapies including individual and group sessions. By living at the facility, it eliminates the risk of relapse occurring during treatment since there are no outside distractions or temptations.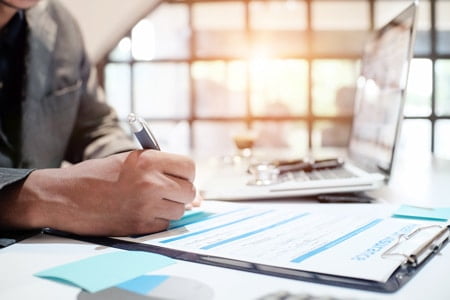 While 1199 SEIU does cover both inpatient and outpatient treatment, access to these programs first requires preauthorization in order to be covered. If you aren't sure which treatment option is best for you, or if you want to make sure you can afford treatment, contact us today. We will look over your policy and let you know if there will be any out of pocket expenses and how much they will be.

Is 1199 SEIU Considered In-Network?
Unfortunately, 1199 SEIU is not an in-network provider. However, that does not mean that you can't get the treatment that you need at Discovery Institute.
What it does mean is that you might have to pay some higher costs to come to us. Don't let that deter you though. Our top priority is getting you the help that you need. That is why we will work with you to make sure you can get the treatment that you need at a cost you can afford. We even offer financial aid and payment plans for those who qualify.
Does 1199 SEIU Insurance Cover Addiction Treatment?
While not in-network, at Discovery Institute, we will still accept 1199 SEIU insurance plans. Should you have any questions about your insurance or the treatment programs that we offer, contact us today. We will answer any questions that you may have and get you on the road to recovery.