Slide 1

Slide 1

Slide 1

Slide 1

Slide 1


Thank you for voting us
America's Best Addiction Treatment Center 2022
Two Years in a Row
Testimonials
From
Our Community
My experience was amazing, and I cannot thank everyone there enough. You will all forever be part of my life for helping me get my life together.
Eric M.
If your looking for a place to get help and get the attention you need Discovery is the place to go, Discovery changed my life.
Ramon D.
Very nice facility, great staff, and well-kept program. All your needs will be accommodated, and the hospitality is superb. Highly recommend this program to anyone in need of a new start.
Koby C.
If you want to get sober and get your life and dignity back, walk through the doors at Discovery.
Manny G.
Met good supportive peers and staff great place for recovery and new way of living.
John W.
Treating Addiction Since 1970
One Of New Jersey's Original Drug
Rehab Programs
We offer all levels of care whether you are looking for detox, residential drug rehab treatment, intensive outpatient treatment, relapse prevention, or one of our many treatment programs. The Discovery Institute provides around the clock care in the most effective environment available to support long-term recovery and sobriety.











Specific Topics We Are Often Asked About
Learn About
Treatment & Rehab
Whether you are looking for help for yourself or for a loved one, we are here to help you find the best care possible. We are able to answer any question you may have regarding addiction treatment or mental health treatment. Out certified addiction counselors can provide free evaluations and offer trusted guidance for you and your family.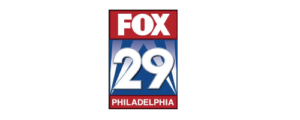 CONTACT US
Find out how we can help
Our compassionate counselors are standing by to answer any questions you may have. After helping thousands of people over the last 50 years, we have the resources to help you and your family and all your individual needs.
We Provide Treatment for a Variety of Substances
LEARN MORE ABOUT ADDICTION
Alcohol Detox Treatment Program

Detox is necessary when an individual is unable to control the amount they drink and may drink daily or binge on high quantities of alcohol. While many people do not feel like they need alcohol detox, it may be necessary to conquer addiction. Alcohol drug-related substances are one of the most socially acceptable, prevalent substances used in our society.

Prescription Drugs

Becoming dependent on prescription drugs is very common. Whether you were prescribed them by a doctor or developed a dependance from recreational use, we are here to help.

Dual Diagnosis

Mood disorders often go hand in hand with addiction. Our dual diagnosis program is designed to treat co-occurring disorders to successfully achieve sobriety while addressing mental health issues.

Holistic Recovery Options

At Discovery Institute, we strive to create the best-individualized treatment plan for all of our clients. We recognize that many times, alternative therapies can be equally as effective as regular therapy and medication. The goal of our holistic substance abuse treatment program is to heal the body, mind, and spirit.

Addiction Intervention

If someone you care about is struggling with substance abuse, you may feel unable to help him or her. Many people in your position experience hopelessness and guilt as they struggle to assist their suffering loved ones. Luckily, you can find hope and help by planning a drug or alcohol addiction intervention. An intervention can offer the opportunity for your suffering friend or family member to get addiction treatment!
How to Opt-In for Text Messages:
Text Registration: To get started, simply text "Discovery" to 732-702-5867. This will initiate the opt-in process, and you'll receive a welcome message confirming your subscription. We take your privacy seriously. Your mobile number and personal information will be kept confidential and will only be used for sending relevant treatment-related content.
Opt-Out Anytime: We understand that preferences change, and you are in control. If you ever wish to stop receiving text messages from us, simply reply "STOP" to any of our messages, and you'll be unsubscribed from our text updates. Should you want to rejoin in the future, it's as easy as texting "Discovery" again to our dedicated opt-in number.