When one thinks of professional athletics like the NBA, images of stadiums, highly skilled players sweating and playing their hearts out for a win, dedication to the sport and recognition for the display of talent on the court in every game. Rarely does a person think of a heroin addict in need of a top rated drug rehab center. For Chris Herren, it wasn't just an image in his head, but a daily reality.
While in college before he even joined the team, Chris tried cocaine as a freshman and recalls, "I had no idea at 18 years old when I promised myself just one time, that one line would take 14 years to walk away from." His cocaine use ended up causing him to be ejected from Boston College after failing multiple drug tests, resulting in his packing up and moving to Fresno, California.
Shortly thereafter, he was drafted into the Denver Nuggets as the 33rd pick in 1999. Unfortunately, Chris only made it through one season maintaining his sobriety, and calls his first season in the NBA "the best season I ever had in basketball." However, that year was the same year he would be introduced to opioids, specifically oxycontin by a childhood friend of his.
"I had no idea that 40 milligram pill would turn into 1600 milligrams a day. I had no idea that 20$ would turn into a $2,500 a month oxy habit."
Herren's dream as a child growing up as both a basketball fan and native of Boston was to play for the Boston Celtics. "Since I was about four, I wanted to be a Celtic. I dreamed of that moment. I pretended to be a Celtic in my driveway," he says. "What should have been a dream come true, I knew in my heart the nightmare was beginning."
Instead of being excited that a lifelong goal had finally been achieved, his first reaction was to make sure his habit was properly being fed, making a phone call for more pills instead of sharing the moment with family and friends. His first day on the Celtics is barely remembered since he was so high during. He now has trouble recalling the milestone of having his name announced as a true Celtic in the Boston TD Garden arena.
By the time he was 24, he had graduated to heroin. "At 24-years-old I had never seen a needle except at a doctor's office. At 24 years-old, I had never seen heroin." But there he was in Italy, shooting up every morning while trying to maintain what little there was left of his professional ball career until finally he was stripped of his chilren by social workers for his lack of functionality as a proper father.
Since then, he's gotten treatment for his substance use disorder and travels anywhere that will have him to talk about how his battle with addiction cost him the dream he briefly lived. "I've had the responsibility of walking into auditoriums and presenting to a million kids and I truly believe in my heart, it's made a difference to some of them."
Chris' story isn't especially unique. If you're seeking sober living in New Jersey, Discovery Institute offers addiction treatment in NJ. Call 844-478-6563 to speak to a specialist to help you or someone you know find a stable life free from substance use disorders.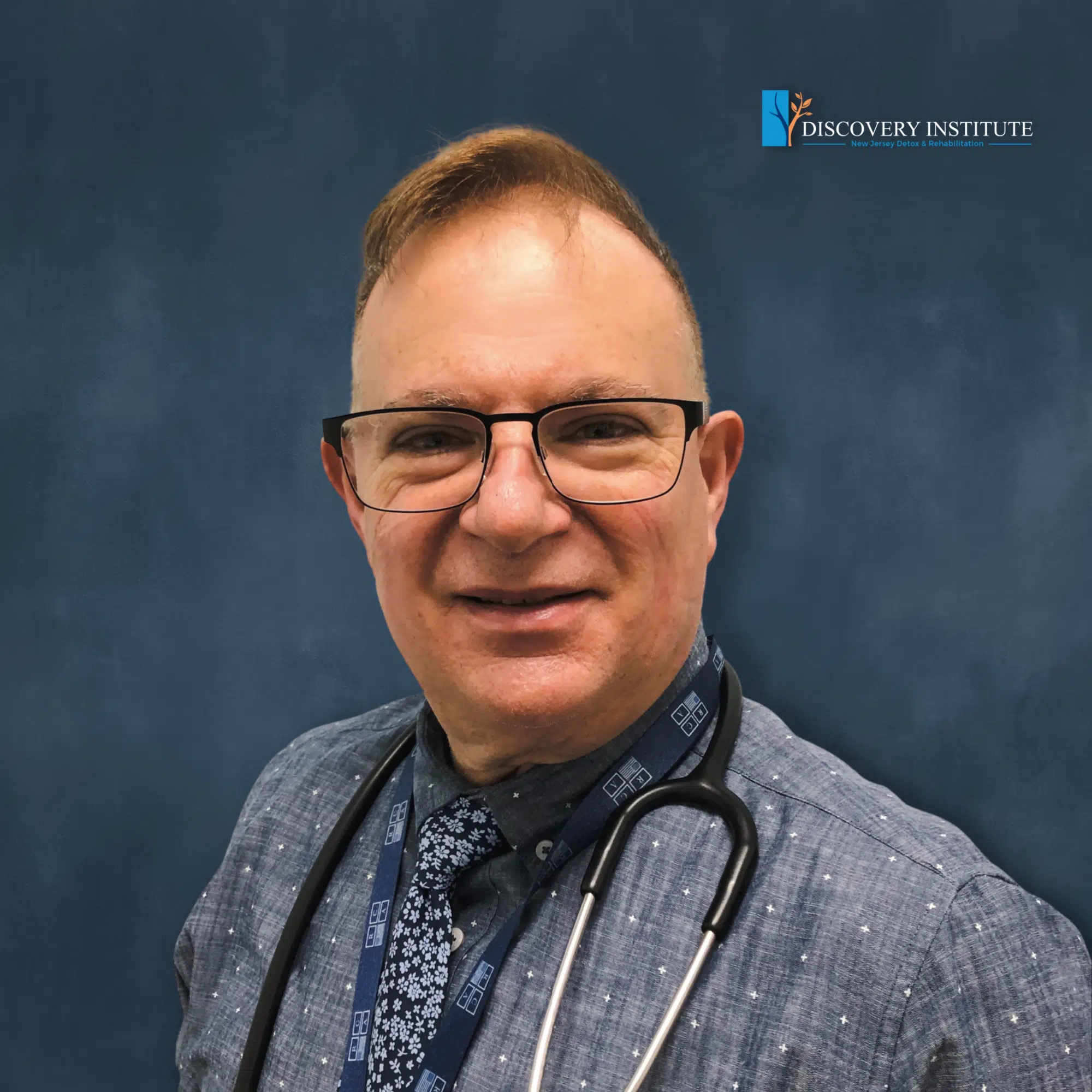 Dr. Joseph Ranieri D.O. earned his BS in Pharmacy at Temple University School of Pharmacy in 1981 and His Doctorate Degree in Osteopathic Medicine at the Philadelphia College of Osteopathic Medicine in 1991. He is Board Certified by the American Board of Family Medicine and a Diplomate of the American Board of Preventive Medicine Addiction Certification. Dr. Ranieri has lectured extensively to physicians, nurses, counselors and laypeople about the Disease of Addiction throughout New Jersey and Pennsylvania since 2012.