Living with a Monmouth County addiction is something you will always remember. Like the feeling of wondering if you will never overcome your cravings, or being unsure of what life will be like after you complete your addiction treatment.
What if instead you focused on remembering those who helped you most when you were at your lowest point? For former addict and ex-TSA worker, Mark Werner, that's exactly what he decided to do.
Slices for Support
While working for the federal agency of the Transportation Security Administration, Mark Werner fell into addiction in Monmouth County. He needed help with his recovery, which is when the TSA stepped in and supported him through his detox and treatment sessions. Mark believes this is why he is still alive today.
Now an employee and representative for Discovery Institute, Mark is constantly helping others find their path to sobriety just like the TSA did for him.
Because he believes the TSA was a crucial factor in his recovery, he wanted to find some way to show his support during the government shutdown. Mark decided the best thing he could do was give back to the agency that once gave him so much. He donated 150 pizzas to TSA workers to encourage them to keep going and get through the tough times just like they did for them.
Ways to Support Recovering Addicts
There are many ways to give back to those going through addiction in Monmouth County. Some things you can do to support recovering addicts are as follows:
Volunteer. If you yourself have experienced addiction and have persevered through it, the best thing you can do is be an example for those currently struggling with their own addictions. Allowing them to see that a full recovery and normal life are possible after completing treatment is the best way to encourage them to keep going. You can volunteer to help out at an AA meeting or find other related opportunities to serve the community.
Donate. A lot of families cannot financially support their relative attending rehab. A great way to give back to someone battling with addiction is to fund his or her expenses while completing treatment. Sponsoring treatment for those who can't afford it allows them to have a chance at a full recovery that they probably wouldn't have had before.
Encourage. If you know someone working through their addiction, encourage him or her to continue their treatments and therapies despite the hardships. Enabling an addict only worsens their addiction. If they continue to have emotional support during this hard time in their life, they will ultimately succeed.
Monmouth County Addiction Help
Supporting and encouraging those struggling with Monmouth County addiction to pursue treatment and get the help they need is an important factor in their recovery. Here at Discovery Institute, we have many treatment programs that fit any type or intensity of addiction. We are here to help determine which treatment plan is best for you.
If you believe you or a loved one are consumed by Monmouth County addiction, please contact us today at 844-478-6563. Our compassionate team of counselors are always ready to assist you.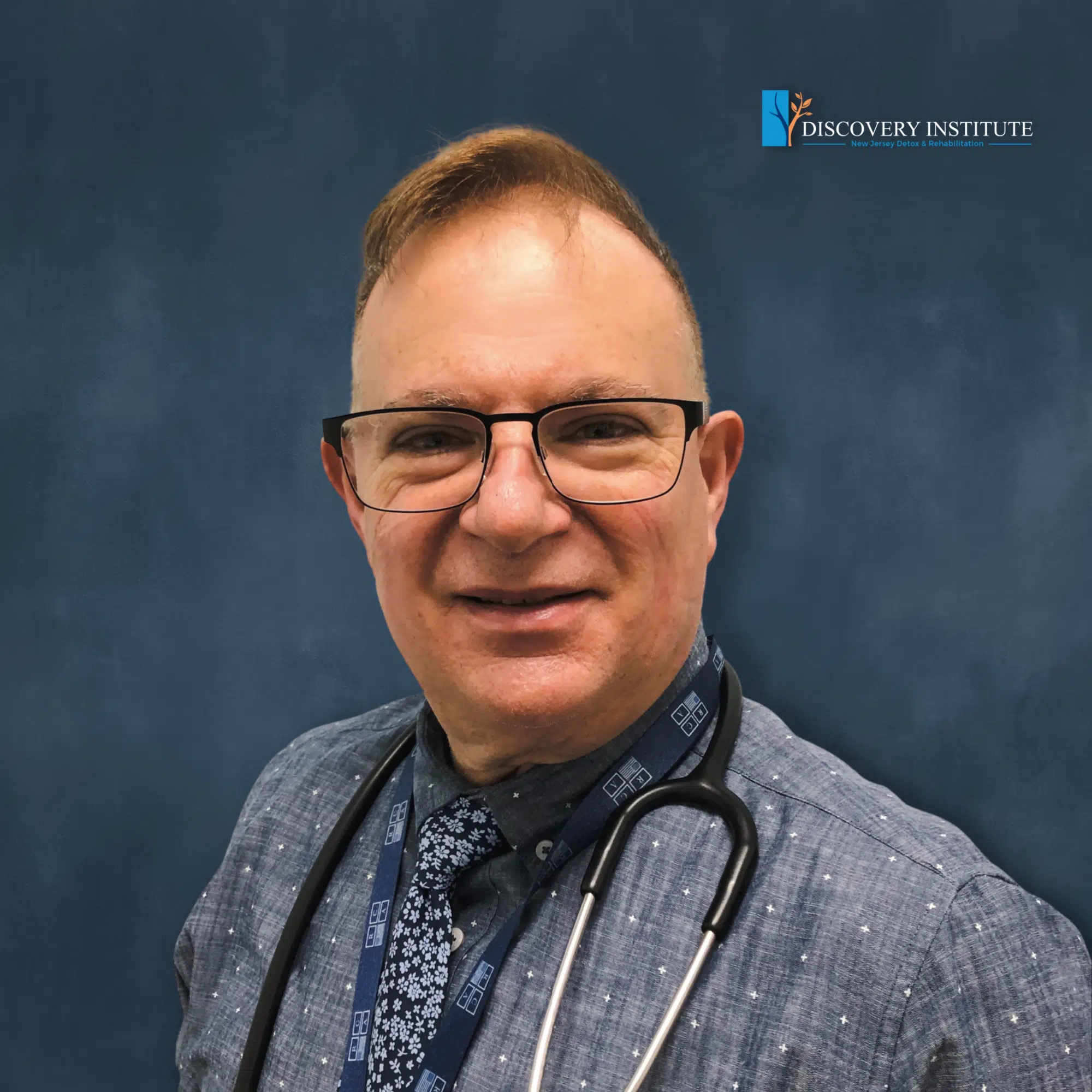 Dr. Joseph Ranieri D.O. earned his BS in Pharmacy at Temple University School of Pharmacy in 1981 and His Doctorate Degree in Osteopathic Medicine at the Philadelphia College of Osteopathic Medicine in 1991. He is Board Certified by the American Board of Family Medicine and a Diplomate of the American Board of Preventive Medicine Addiction Certification. Dr. Ranieri has lectured extensively to physicians, nurses, counselors and laypeople about the Disease of Addiction throughout New Jersey and Pennsylvania since 2012.