In today's busy world, the stress of day-to-day life can negatively affect us now and then. That's okay, though – there are plenty of healthy ways to manage our stress on a regular basis.
It's an unfortunate truth that sometimes our loved ones have a hard time dealing with their lives. In the worst cases, potentially dangerous drug addictions are a result.
Perhaps someone you know and care deeply for has been addicted to benzos. Soon enough, they'll likely be going through benzo withdrawal.
That means you might be looking at treatment options and programs for their recovery. The drug rehab industry within the United States, after all, is a large one to navigate. (So far in 2019, it's generated $6 billion in revenue.)
It's okay if you're overwhelmed – you've come to the right place with this article. Detailed below is everything you should expect as your loved one goes through withdrawal.
Don't Underestimate the Severity of Benzo Abuse
Perhaps you aren't that worried about your friend or family member who uses benzos a lot. After all, it's quite a commitment to have a sort of intervention and insist on going to rehab. If you aren't dedicated to doing what's best for him or her, though, the consequences can be pretty drastic.
The intended purpose of benzos in the first place was to be used as a medication for anxiety. In fact, according to the Center for Substance Abuse Research, abuse of the drug was not a major issue until around the 1980s. Since then, though, the abuse of benzos has harmed hundreds – if not thousands – of families throughout the country.
In other words, the benzos themselves aren't the issue. When a person becomes dependent on them, though, it's essential that the abuse is addressed sooner, rather than later.
When substance abuse becomes a real dependency, a person starts to lose his or her sense of self, in essence. Instead of relying on the drugs, though, it's time to encourage the addict to seek proper rehab treatment.
Prepare Yourself for the Long Haul
There's a reason that kicking addiction is not all that common. After a body becomes physically dependent on a substance (like benzos), it takes a while to get it all out of one's system. The process of ridding the body from substance dependency is called detoxification.
Detoxification, otherwise called "detox," is a long and enduring process. This time in someone's life, then, is fairly precarious in nature. He or she is not going to feel like themselves until they're finally free from benzos, which might take a while.
The thing is, living an addiction-free lifestyle is a long-term commitment. You need to be prepared to be there for him or her long after their successful rehabilitation. Are you willing to remain a significant part of their support system for many years to come?
The Detox Symptoms Might Be Intense
As mentioned above, going through detox from benzo addiction is no easy feat. When it comes to symptoms of withdrawal, you're going to want to prepare yourself to stay stoic.
The mild benzo withdrawal cases still experience anxiety, loss of appetite, insomnia, nausea, and general moodiness. For more severe cases, even, it's possible to expect symptoms like hallucinations or violence.
That's why getting the best professional addiction recovery treatment is so crucial at this point in your loved one's journey. He or she is going to struggle with serious physical and mental obstacles during this time. It's not something to take lightly.
Keep Yourself and Your Loved Ones Informed of the Best Treatment Options
Of course, there's a reason that so many rehab programs are available these days. Drug addiction can be cured if the addict is willing to commit to a healthier lifestyle. It might be up to you, though, to do the research on finding the best withdrawal recovery treatment options.
For one thing, the severity of the benzo dependency might determine what level of care a person would need during the detoxification process. Outpatient therapy, for example, is great for mild abuse concerns. For serious dependency issues, though, an inpatient living situation might be the best option for him or her.
Take the time to research and decide what the best route might be. Be willing to consult with professionals, too, if you have serious questions. For more information on addiction recovery, check out these commonly asked questions about treatment.
What Can You Do to Help?
Perhaps the best thing you can do for your loved one going through benzo detox is to remain positive. Sure, that can be easier said than done considering the circumstances.
Still, your loved one deserves to have the best shot at turning his or her life around. That makes your support and genuine concern invaluable. Without it, he or she would have a much more difficult time going through rehab in the first place.
Invest in the Top Benzo Withdrawal Recovery Care
At this point in the article, you should have a pretty good idea of what to expect when your loved one goes through their benzo withdrawal. Don't underestimate how difficult this process is going to be for him or her.
It's no easy feat to navigate the ins and outs of drug addiction recovery, after all. You'll want your friend or family member to truly make the most of this time in life. The healthy habits they form will shape who they are when they live addiction-free again.
You deserve the peace of mind that comes from knowing they're getting the best care available. As mentioned above, it's a good idea to ensure he or she is attended by a medical professional. This is true, in particular, for the more intense symptoms of their benzo detox.
In fact, that's where we can come into play. We know how crucial it is to ensure that addicts face recovery with the best resources on hand.
That's why we're dedicated to top-quality substance abuse recovery at every stage of an addict's life. Check out more about our sophisticated facility's drug detoxification guidance and process online today.
Getting Help for the Benzo Withdrawal Process
It's important to make sure your loved one gets the right kind of help as he or she goes through benzo withdrawal. As your friend or family member works to end benzo dependence, abuse, or addiction, there will be many challenges and difficulties along the way.
Again, going through benzo withdrawal is far from easy. Individuals who go through this process experience many unpleasant symptoms and emotional changes. It can be extremely difficult to go without a substance that your body has grown to depend on. And, if your loved one has been using benzos for a while, it's likely that his or her body is definitely dependent on these substances.
The process of withdrawal can be daunting. Many people avoid trying to end substance use because of the general fear of withdrawal. This concern is certainly understandable, but it shouldn't stand in the way of recovery and freedom.
Fear often stands as an obstacle between bondage and freedom. People who wish to break the chains of addiction and substance dependence in their lives often struggle to do so because of fear. Fear of the unknown and uncertainty of the future can be very hard to overcome. Unfortunately, they often prevent people from moving forward in life.
It's not easy to walk away from a familiar life, even if it's toxic and harmful. Your loved one may be uncomfortable with taking a step toward recovery because it means leaving a lifestyle that is familiar to him or her. It may be difficult for you to understand from the outside looking in. But, the truth remains: your loved one may have trouble walking away from the life he or she has come to know.
Since it's hard to leave this life of substance dependence, your friend or family member may need some help and encouragement from you. Your guidance and love just might prove to be what your loved one needs in order to choose treatment and ultimately, freedom from addiction.
The symptoms of benzodiazepine withdrawal can last for quite a while. Their intensity and duration often depend on several different factors, including the length of use, age of the individual, co-occurring disorders, the kind of drug being used, and so forth.
Each individual who goes through addiction and recovery is different. So, it's important to understand that treatment needs to be individualized and unique, geared towards the specific needs of the individual in recovery. Thankfully, this kind of treatment is available here at Discovery Institute!
If you know someone who has been struggling with benzo abuse and dependence, we've got treatment programs that can help the individual to work toward recovery in a comfortable setting. Through our detox program, your loved one can receive medical care and supervision as they go through withdrawal.
After the detoxification process, our patients can go through professional treatment programs that involve group and individual therapies. Through these programs, your loved one can be equipped with relapse prevention skills and interact with others who are working toward the same goal of recovery!
For more information about our services, please contact us today by calling (844) 478-6563!
Resources:
National Institute on Drug Abuse. (2018, March 15). Benzodiazepines and Opioids. Retrieved June 5, 2019, from https://www.drugabuse.gov/drugs-abuse/opioids/benzodiazepines-opioids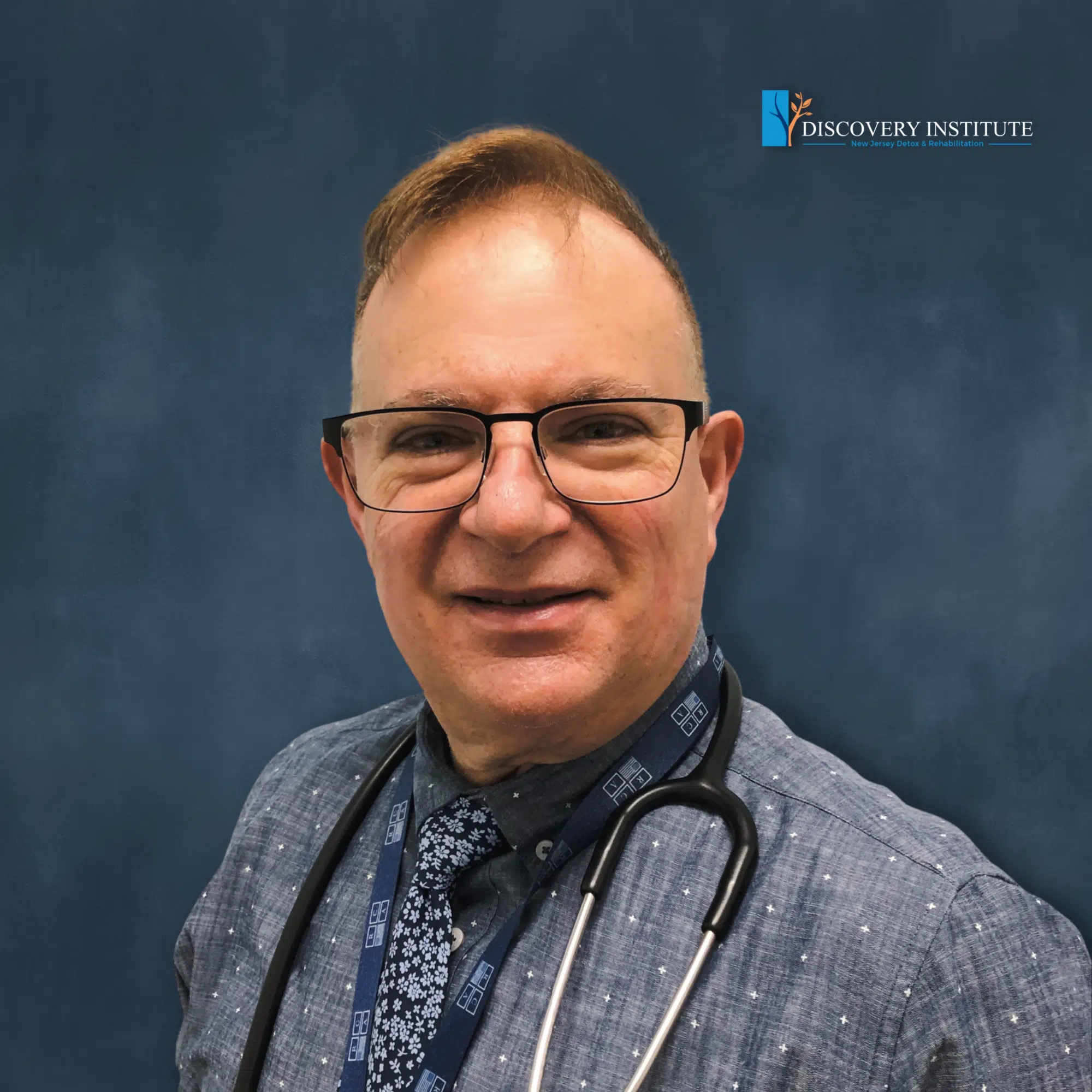 Dr. Joseph Ranieri D.O. earned his BS in Pharmacy at Temple University School of Pharmacy in 1981 and His Doctorate Degree in Osteopathic Medicine at the Philadelphia College of Osteopathic Medicine in 1991. He is Board Certified by the American Board of Family Medicine and a Diplomate of the American Board of Preventive Medicine Addiction Certification. Dr. Ranieri has lectured extensively to physicians, nurses, counselors and laypeople about the Disease of Addiction throughout New Jersey and Pennsylvania since 2012.