Nearly half of Americans say someone close to them is addicted to drugs.
When most think of a drug addict, they picture a drug addict as a rebellious young person or someone who's homeless. But would you picture your senior relatives as drug addicts?
Senior drug and alcohol abuse is under-diagnosed. Unlike younger people, seniors don't indulge in drugs and alcohol recreationally. They use substances as a coping mechanism.
Without proper help, your loved one will never recover from their addiction. Fortunately, there are help options to ensure your loved one can live their golden years drug-free.
Want to help your loved one get sober? Here are addiction resources for the elderly.
About Senior Drug and Alcohol Addiction
There are increases in senior drug and alcohol use.
There's a variety of reasons for that. Seniors go through a lot of uncertainty during the aging process.
They're weaker, their health is failing, they may feel loss and grief over their youth, and are nervous about losing their independence and the thought of dying.
In addition, seniors are often socially isolated, may struggle financially, and may even be the target of family politics.
All of these factors give them an excuse to drink or do drugs.
Another reason why many seniors fall into drug abuse is their myriad of prescriptions. It's not uncommon for seniors to start abusing their prescription drugs, even combining them with alcohol and street drugs.
Seniors also receive less help than younger addicts. That's because they don't want the help and their loved ones can't recognize that they have a problem.
How to Identify a Senior Drug or Alcohol Addiction
Do you suspect a loved one needs help with their addiction? First, you have to be sure they have a problem. Look for these common signs of addiction.
Have bouts of low and high energy
Suffer from sleeping issues
Constantly falling
Suffering from delirium and memory loss
Crave their prescription medication
Exhibit compulsive behavior
You should also make it a point to catch warning signs before an addiction. Here are warning signs that your loved one may develop an addiction.
They're isolated
Complain about loneliness
Complain about discomfort
Are in constant emotional distress
Show symptoms of depression
Attempted or contemplated suicide
Unfortunately, these symptoms are very vague. Many of these signs, such as isolation and memory loss, and are "common signs of aging."
This is why you should also look for clues such as alcohol or drugs in their home and your loved one taking ample amounts of medicine.
What Is Rehab?
Your loved one shouldn't suffer from drug and alcohol abuse during these years. That's why you should look into a rehab facility. Rehab is an intensive therapy center that helps the patient physically and mentally end their addiction.
Rehabs help with various duties such as detox and therapy. This helps prevent withdrawal symptoms and also helps pinpoint any mental issues that caused them to develop an addiction.
What Is Senior Rehab?
Seniors experience rehab differently than younger people. Traditional drug and alcohol detoxing processes can affect their health.
In addition, some seniors need the prescription medications they're abusing.
What We Do Know About Addiction Treatment for Seniors
Just because senior drug and alcohol addiction are under-diagnosed doesn't mean you can't help a loved one suffering from an addiction. There's plenty we know to help your loved one.
Like younger addicts, they will have to detox from the substances.
This is to ensure they don't suffer from withdrawal symptoms. It's essential your loved one is monitored by professionals during this detox — failing to detox or detoxing DIY can result in severe consequences to their health.
While seniors recover from detox differently than younger people, a professional can identify your loved one's health condition and possible ailments to develop a detox plan that works for them.
In addition to physical healing, they will also participate in therapy. Different therapy programs include one-on-one therapy sessions, group therapy, family therapy, and specific programs such as the 12-step plan.
Rehab Options: Resources for the Elderly
If you think your loved one needs to attend rehab, they have many options. Here are some of the most common rehab options.
Inpatient
Inpatient rehab is one of the most common and successful types of rehab.
Your loved one will live at the rehab facility for a temporary amount of time. At the facility, your loved one will participate in addiction treatment such as detox and therapy.
In addition, many inpatient rehabs offer a chance for your loved one to socialize with other guests and staff, pursue their hobbies, and even exercise.
This type of rehab has some of the most successful results.
Outpatient
Outpatient rehab patients receive the same care as inpatient rehab patients, such as detox and therapy.
However, the patient doesn't live at the facility. They live in a separate place, such as a loved one's house, but they still spend hours at the treatment facility every day.
This option is mainly recommended to those who have a minor addiction issue, but seniors may experience additional benefits from outpatient rehab. This will give them the opportunity to stay and reconnect with family members.
Some senior patients may have to choose outpatient rehab if they currently live in a nursing home. If this is the case, you must speak to the home about their policies and possible travel accommodations.
Luxury Rehab
Luxury or executive rehab is a favorite choice for those in high-ranking positions.
These rehab facilities are more expensive but offer a resort-like experience.
They offer all of the same rehab procedures, and in addition offer upscale accommodations including better activities, five-star meals, and even phone and internet access (patients in traditional rehab don't receive either phone or internet access).
Does Your Loved One Need Rehab?
There are many addiction resources for the elderly. If your senior loved one is an addict and is based in New Jersey, we specialize in senior addiction treatment.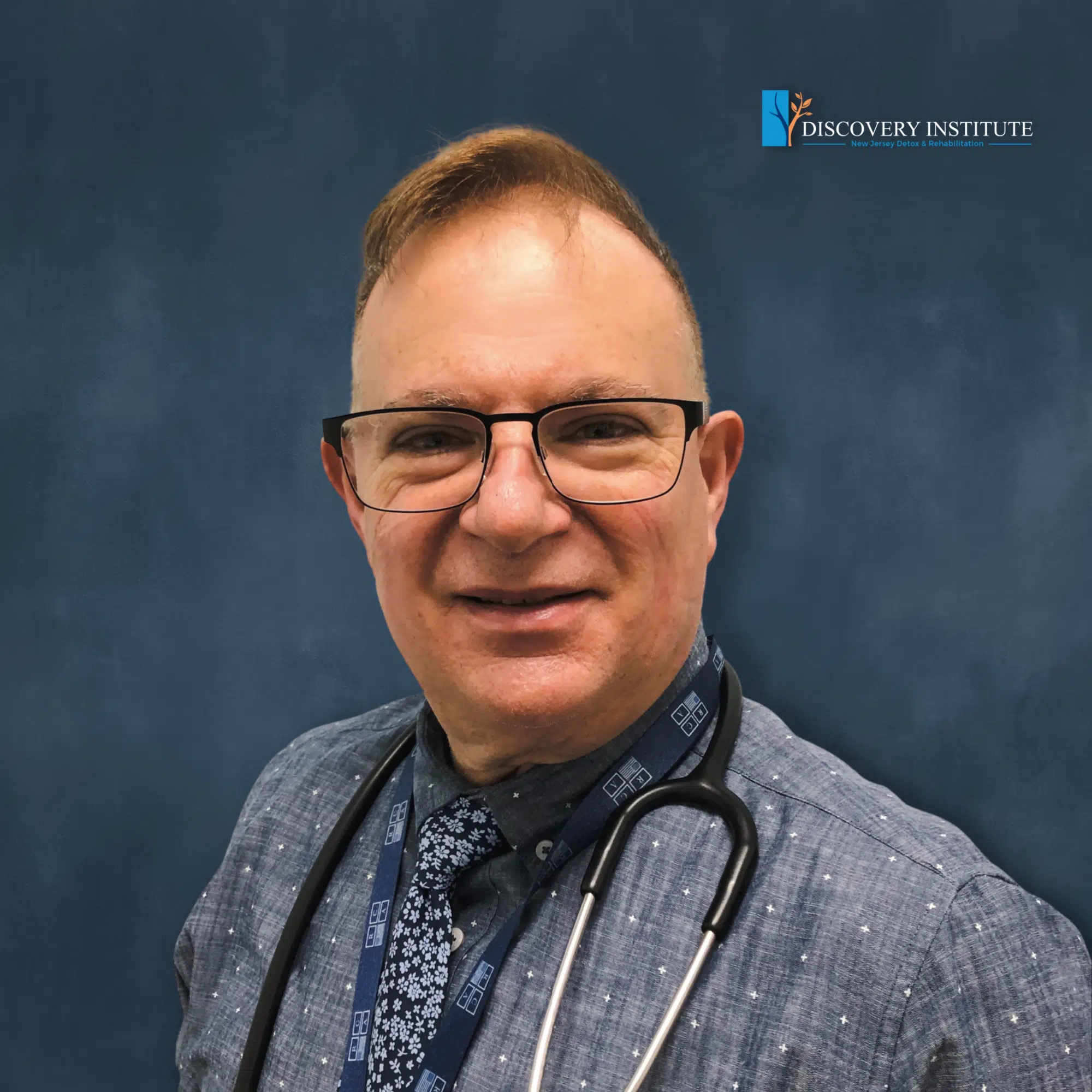 Dr. Joseph Ranieri D.O. earned his BS in Pharmacy at Temple University School of Pharmacy in 1981 and His Doctorate Degree in Osteopathic Medicine at the Philadelphia College of Osteopathic Medicine in 1991. He is Board Certified by the American Board of Family Medicine and a Diplomate of the American Board of Preventive Medicine Addiction Certification. Dr. Ranieri has lectured extensively to physicians, nurses, counselors and laypeople about the Disease of Addiction throughout New Jersey and Pennsylvania since 2012.