Americans are taking more prescription drugs today than in the past. In 2020, 4.55 billion prescriptions were written in the United States. At the same time, prescription drug abuse rates continue to rise.
In 2017, the National Institute of Health (NIDA) estimated 18 million Americans over 12 misused prescription drugs. So, knowing the prescription drugs' side effects and the prescription drug addiction symptoms can save you or someone you love.
If you suspect someone in your life is misusing Oxycontin, Percocet, Xanax, or other medications, look out for signs of prescription drug addiction symptoms. If you spot any signs of prescription drug addiction, get your loved ones' help today.
What Are the Signs of Prescription Drug Abuse?
Here are 10 of the most common signs of prescription drug addiction symptoms:
1. Mood Swings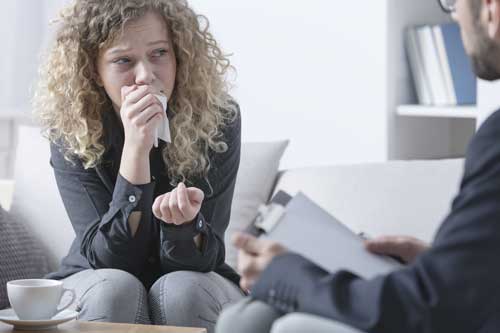 People who are hooked on prescription drugs tend to experience a series of drastic mood swings throughout the course of a day.
When they're under the influence of their drug of choice, they'll often appear to be very happy and satisfied with life. But as the drug wears off, they'll sometimes slip into a state of depression and not be friendly to others.
It's not out of the ordinary for a person to have mood swings every now and then. But if you notice someone is having them almost every single day, it's time to investigate it further.
2. Constant Irritability
Those who abuse prescription drugs spend a ton of time trying to get their hands on them to fuel their addiction. And they can get very agitated when prescription drugs aren't available.
People who are struggling to get the drugs they need will often:
Lash out at those around them
Blame others for their bad mood
Exhibit hostility towards anyone who tries to calm them down
If it feels like someone you know is on edge all the time, try to get to the bottom of why that is. Prescription drug abuse could be to blame.
3. Irregular Sleep Patterns
Using prescription drugs that haven't been prescribed to you can wreak havoc on a person's sleep patterns. People will sometimes struggle to fall asleep at night and then sleep all day to make up for it.
Some people will completely skip sleeping on certain days when they use high doses of prescription drugs. The drugs will make it impossible for their bodies and minds to get the rest they need.
This often causes them to turn to other prescription drugs designed to help them fall asleep. It can lead to them getting stuck in a vicious cycle with no way out.
4. Dramatic Weight Gain or Weight Loss
Do you know someone who has gained a lot of weight overnight or dropped 20 pounds in a matter of just a few weeks?
There could be a logical explanation for it. For all you know, stress (and stress eating) could be to blame for their weight gain. A new diet or a juice cleanse could be the culprit behind their weight loss.
But dramatic weight gain or weight loss could also be one of the signs of prescription drug abuse.
5. Money Troubles
A prescription drug habit can take a toll on more than just a person's physical and mental well-being. It can also cost them a fortune, especially if they need to take higher doses of drugs to achieve the same high.
If someone is struggling with prescription drug addiction, there's a good chance that they're going to have money troubles. Even if they're able to hold down a job, they're going to spend a good chunk of change every week on drugs.
Be wary if a friend or family member is consistently hitting you up and asking to borrow money. It could show that they're battling some kind of addiction.
6. Stealing or Lying
Someone who is dealing with prescription drug addiction will do just about anything to get their next fix. That might include stealing prescription drugs from someone else or stealing things they can sell to get drug money.
It also might include lying about why they need to borrow money or denying that they're using drugs. Keep your eyes (and ears!) out for these signs of prescription drug abuse.
7. Poor Decision-Making
Does it feel like a friend or family member has made a series of bad decisions in recent months?
They might just be going through a rough patch. But, their bad decisions could also be a direct result of prescription drug use.
When someone is hooked on drugs, they use so much brainpower to find medicines that they don't always think clearly. They'll make poor decisions in every area of their life without even realizing that they're doing it.
8. Memory Issues
There are lots of different prescription drugs that can cause a person's memory to fade. From anti-anxiety medications like Xanax to narcotics like Vicodin, these prescriptions will make some people more forgetful.
If you know someone who suffers from unexplained memory issues, it might mean that they're more than just absent-minded. They could be fighting a losing battle with prescription drug abuse.
9. Increased Alcohol Use
Studies have shown that those who abuse alcohol are more likely to abuse prescription drugs. But the reverse also seems to be true as many prescription drug abusers rely on alcohol.
Alcohol abuse is a problem in and of itself. But it can turn into an even worse situation when someone starts mixing prescription drugs and alcohol.
10. Withdrawal Symptoms
When a person is addicted to prescription drugs, they won't be able to function without them. They'll experience withdrawal symptoms when they don't have the drugs in their systems.
These withdrawal symptoms can include:
Anxiety
Muscle pain
Abdominal cramping
Dizziness
Sweating
Severe insomnia
Nausea
Tremors
Most people will require professional assistance to work their way through these symptoms. Checking them into a drug rehab facility will help them detox safely.
What are the Effects of Abusing Prescription Drugs?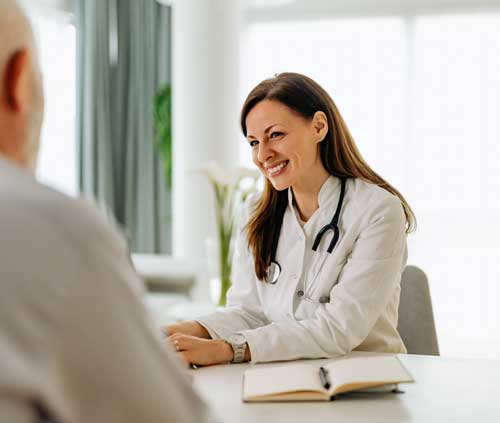 Misusing or abusing prescription drugs means taking medication in a way or amount other than prescribed. It is also an unhealthy pattern of substance use that causes significant impairment or distress.
Furthermore, prescription drugs' side effects can be both short-term and long-term. How prescription drugs affect a person depends on the type of prescription drug, the amount being misused, the length of addiction, and other factors.
Short-Term Prescription Drugs' Side Effects
Even when using medications as prescribed, a person can have short-term side effects. For example, opioids that help moderate-to-severe pain can have short-term side effects such as shallow breathing, drowsiness, and constipation.
Other short-term signs of prescription drug addiction symptoms and side effects include:
Appetite changes
Insomnia or sleeplessness
Increase in heart rate
Slurred speech
Loss of coordination
Cognitive changes
Sense of euphoria
Long-Term Side Effects of Prescription Drugs
A person who misuses prescription drugs over an extended period can have a variety of long-term side effects. Chronic drug abuse changes the brain, which can lead to lasting psychological effects, such as:
Anxiety
Depression
Panic disorders
Increased aggression
Paranoia
Hallucinations
The long-term physical effects of prescription drug abuse can be devastating. The following chronic health conditions are associated with chronic prescription drug abuse.
Cardiovascular disease
Respiratory disease
Liver disease
Overdose
In 2018, the CDC reported over 67,000 overdose deaths. Of these deaths, opioids were responsible for almost 70 percent.
Why is Prescription Drug Addiction Such a Big Problem?
Most prescription drug addictions involve either opioids, stimulants, depressants, and tranquilizers. Opioids, for example, stimulate the brain's reward system causing pleasant, care-free feelings.
But, this feeling wears off and can leave people craving the feeling from opioids. With continued use, the body starts to need it to function correctly. At this point, tolerance and dependence have begun.
Addiction creates problems in every aspect of a person's life. From relationships to work and school and mental and physical health, the side effects of prescription drugs can destroy it all.
How Common Is Prescription Pain Medication Addiction?
Opioids are prescription pain medications such as oxycodone, morphine, and fentanyl. Opioids are also illicit drugs such as heroin. Besides fighting pain, opioids produce euphoria. As a result, they are commonly abused.
The U.S. Department of Health and Human Services reports, in 2018, over 10 million Americans 12 and over misused opioids. Specifically, prescription pain medication was misused by 9.7 million people. Furthermore, almost 800,000 people used heroin.
What Are the Most Addictive Prescription Drugs?
Even today, many people believe if the doctor prescribes medication, it is safe. However, this is not always the case. For instance, a person who takes prescription pain drugs as prescribed can still become addicted. After two weeks of use, a person typically becomes addicted to opioids.
Some prescription drugs are more addictive than others. But the following are the most addictive and need the most care when taking.
Opioids
Common prescription opioids include:
Hydrocodone – Norco and Vicodin
Oxycodone – OxyContin and Percocet
Fentanyl
Codeine
Signs of prescription drug addiction to opioids include:
Lethargy Drowsiness Confusion Dizziness Vision changes Headache Seizures Breathing problems Nausea and vomiting Changes in behavior
Benzodiazepines
Benzodiazepines are part of the CNS depressant class of medications. Benzos are used in treating anxiety and sleep issues. Common benzos often misused include:
Clonazepam
Alprazolam
Diazepam
Prescription drug addiction symptoms to benzodiazepines include:
Weakness
Blurred vision
Drowsiness
Poor judgment
Mood swings
Risk-taking behaviors
Slurred speech
Coma
Overdose
Central Nervous System Depressants
CNS depressants, often called tranquilizers, produce a calming effect. The most common CNS depressants include:
Alprazolam
Clonazepam
Diazepam
Prescription drug addiction symptoms to CNS depressants include:
Drowsiness
Irritability
Confusion
Memory issues
Dizziness
Headache
Vision changes
Slurred speech
Loss of coordination
Personality and behavior changes
Stimulants
Stimulants increase the brain's activity. As a result, it boosts energy and alertness. Common stimulants that are misused include several types of amphetamines and Ritalin. The signs of prescription drug addiction to stimulants include:
Euphoria
Hostility
Paranoia
Hallucinations
Loss of appetite
Rapid heart rate
Dilated pupils
Vision changes
Headaches
Nausea and vomiting
Behavioral changes
Which Drugs are Overly Prescribed?
According to a blog published by Harvard, opioids such as oxycodone and hydrocodone are overly prescribed in the U.S. The blog found emergency room visits by people ages 13 to 22 over 11 years were overprescribed opioids.
Almost one in every six or 15 percent received opioids for ankle sprains, hand fractures, and collarbone fractures. Dentists also have a hand in overprescribing opioids. In fact, 22 percent of prescriptions written by dentists in the U.S. are for opioids.
While doctors know that opioids and other prescription drugs are addictive, they may not truly understand what addiction entails. And, until they do, people must understand and recognize the following:
Prescription drug addiction symptoms
Signs of prescription drug addiction
Prescription drugs side effects
Watch for Signs of Prescription Drug Addiction
Is a friend or family member exhibiting any of these signs of prescription drug abuse? Work up the courage to ask them if they might have a problem.
Or, if you find yourself demonstrating any of these signs, be honest with yourself about what you're going through. You can get help with your problem and stop using prescription drugs.
Call us today to learn more about kicking a prescription drug habit once and for all.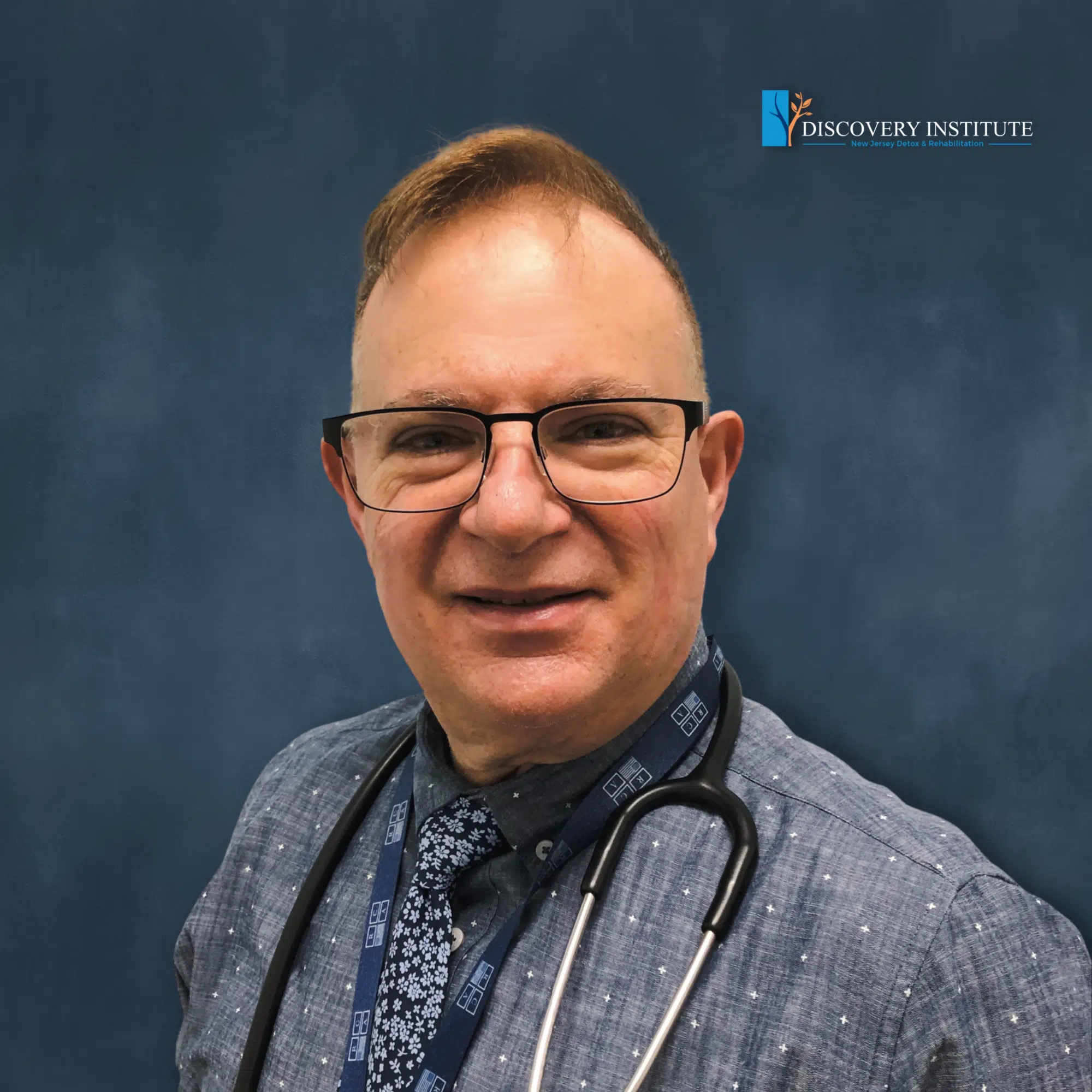 Dr. Joseph Ranieri D.O. earned his BS in Pharmacy at Temple University School of Pharmacy in 1981 and His Doctorate Degree in Osteopathic Medicine at the Philadelphia College of Osteopathic Medicine in 1991. He is Board Certified by the American Board of Family Medicine and a Diplomate of the American Board of Preventive Medicine Addiction Certification. Dr. Ranieri has lectured extensively to physicians, nurses, counselors and laypeople about the Disease of Addiction throughout New Jersey and Pennsylvania since 2012.