Short-Term Residential Rehabilitation Options
There are two options for short-term residential treatment at Discovery Institute; short-term stabilization (STS) and accelerated chemical treatment (ACT). The Short-Term Stabilization Program (STS) is a 30-day program that offers an expeditious and comprehensive treatment approach. This program offers individualized treatment that meets the clients where they are in order to develop a meaningful and goal-oriented treatment plan while they are here. Once the individual enters into this program, they will meet with the director of the program who will give an explanation of what the individual can expect as far as the day-to-day schedule and what is offered in this program, as well as inform the individual of whom their primary counselor will be while they are here.  The director will also be prepared to answer any questions the individual may have in order to assist them with becoming comfortable and supported. The STS (Short-Term Stabilization) program is a program in which the staff is experienced and trained Masters Level Clinicians (counselors) who work collaboratively for the betterment of each client throughout drug and alcohol recovery.
The 30-day track focuses on education on the disease of addiction, relapse triggers, and developing a relapse prevention plan. The 60-90 day track focuses on the above topics and learning to identify, express, and cope with emotions, build trust and explore trust issues, learn new assertiveness/communication skills, learn to build a sober support network and explore healthier leisure activities appropriate in recovery. Clients are escorted by staff to AA meetings to expose them to 12 Step Recovery Programs. The ACT team will assist clients with aftercare arrangements specific to their individual needs. Our ACT program provides the following services:
Individualized Treatment for Drug and Alcohol Recovery
Set on 10 Acres in a quiet urban setting in Monmouth County, New Jersey, Discovery Institute for Addictive Disorders provides state-of-the-art clinical services for adults with substance abuse and their families.
The goal of the Discovery Institute for Addictive Disorders is to intervene in the progression of chemical abuse and dependency and promote change through individualized treatment.  In an atmosphere of safety and compassion, clinical services are designed to provide intensive, ongoing support that helps clients meet their life challenges.
Our mission is holistic in scope with the belief that addiction impacts the individual, their families, work, friends, and social areas.
Adult Rehabilitation Program
Discovery Institute for Addictive Disorders as part of its mission, offers an intensive inpatient drug and alcohol recovery program for adults, with specific treatment tracks.  The program begins with a comprehensive assessment of medical and nursing, psychological, addiction, family, social, and work environments.  An interdisciplinary team of addiction professionals, health professionals, and behavioral health professionals in partnership with the patient develops treatment plans, continuing care plans, and discharge plans.  Treatment consists of group and individual counseling, relapse prevention, life story, peer evaluations, daily educational lectures, conflict/anger management lectures, recreational and family education, and when needed family counseling. The program is rooted in the 12-step philosophy; these modalities are tailored to fit the client's needs.
Family Program
The disease of addiction has always been identified as a "Family Disease." Treating the alcohol/addict is treating just one part of this disease. Treatment for the family members is an instrumental part of the recovery process. "If you always do, what you always did, you will always get what you've always got" is a theme that the family counselors try to teach. Whatever tactics family members use to get their loved one to stop drinking or drugging or trying to control their usage is unsuccessful. No matter how determined a family member is to try to change their alcoholic/addict, they consistently fail. The family program teaches that the instinctive logic of helping and nurturing the one you love does not work in dealing with addiction. What has come naturally in all other situations is now called "enabling". The challenge in treating family members is to introduce the concept that "doing less is really doing more." The family counselors mail a family packet to them following their loved one's admission or they contact them by phone. The counselors are the liaison between the patient's primary counselor and themselves and are a part of the treatment team. All families are invited to our weekly Family Education Series. Drug and alcohol recovery is a family affair: "Families that recover together stay together".
Admissions Services
The Admission and Assessment Department is staffed by experienced professionals. The Admission Department is available on weekdays from 8:00 AM to 5:00 PM and on weekends VIA our phone lines from 10 AM to 6 PM, providing inpatient and outpatient treatment information for the patient and the family. They respond to particular admission inquiries and concerns.
Our Admission and Assessment Departments provide individual professional guidance in the admission process; helping the patient to anticipate proper treatment protocol, and provide assistance in understanding the availability of insurance coverage. On admission, a member of the Admission Team guides the patient through the registration process and assignment of the individual's level of care.
Need more information? Call us at 800-714-2175.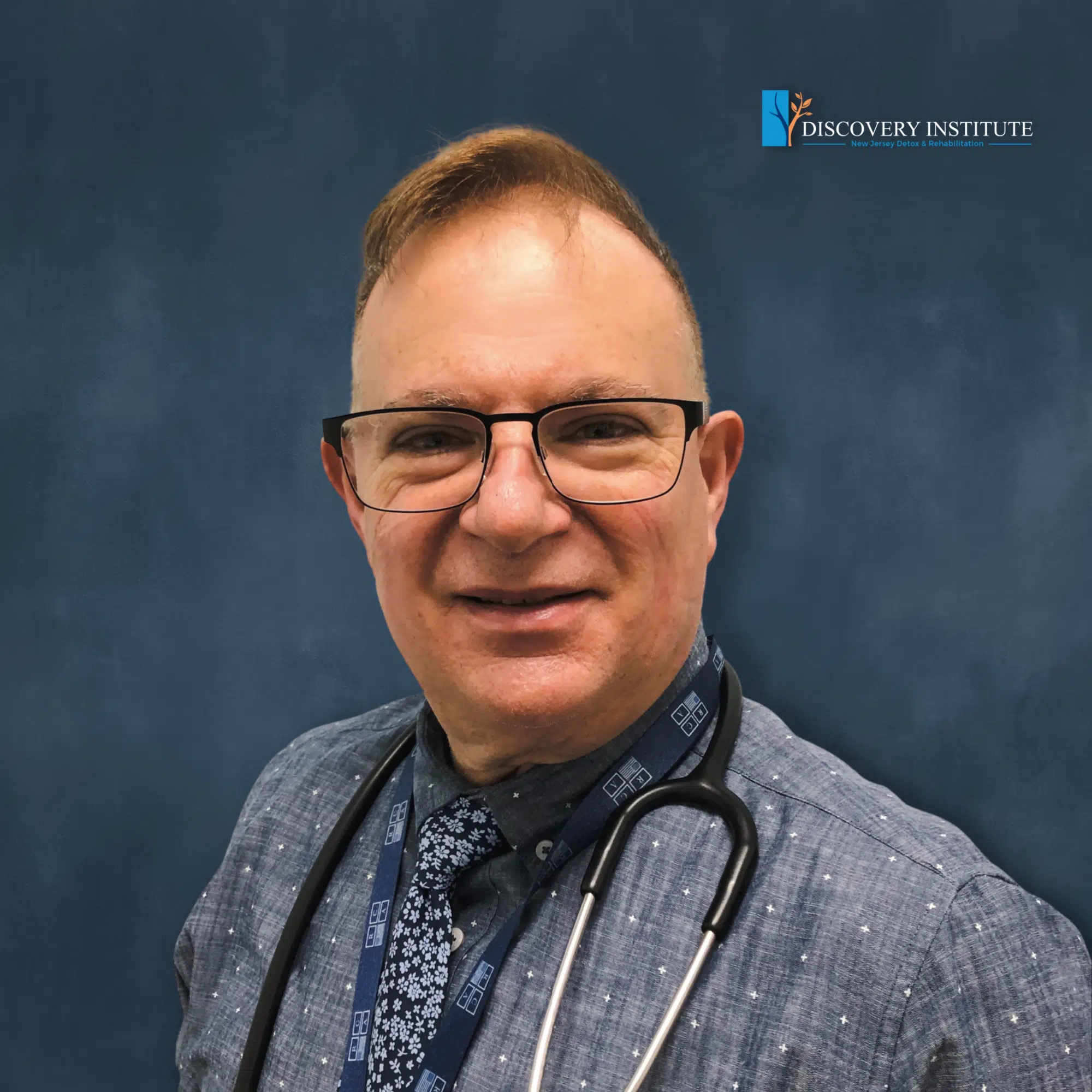 Dr. Joseph Ranieri D.O. earned his BS in Pharmacy at Temple University School of Pharmacy in 1981 and His Doctorate Degree in Osteopathic Medicine at the Philadelphia College of Osteopathic Medicine in 1991. He is Board Certified by the American Board of Family Medicine and a Diplomate of the American Board of Preventive Medicine Addiction Certification. Dr. Ranieri has lectured extensively to physicians, nurses, counselors and laypeople about the Disease of Addiction throughout New Jersey and Pennsylvania since 2012.