Health insurance is an elusive topic only fully understood by the people who work within the industry. Doctors know about it (sometimes), and the average American knows much less. Some insurance companies take advantage of this fact, but not all.
First Health Network is a simple insurance provider that excels in easy to understand, accessible healthcare access. This includes coverage for those suffering from a substance use disorder and those with a dual diagnosis. Finding insurance when dealing with a substance use disorder is the last thing a person should worry about. First Health makes getting access to treatment simple while providing robust coverage.
First Health Insurance Helps People With a Substance Use Disorder
According to the US Census Bureau, around 26.1 million Americans had no health insurance in 2019. That's a whopping 8% of Americans that can't understand how to secure accessible health insurance. A large part of First Health's mission is to provide marginalized individuals access to the healthcare they so desperately need. This includes the 20.2 million American adults that suffer from a substance use disorder.
The main reason why Americans don't seek help for treatment is that their insurance doesn't cover the help they need. Contrary to this, First Health Network finds it important to cover both inpatient and outpatient treatment for those with a substance user disorder. Approximately 95% of Americans are located within 20 miles of a provider.
First Health Network is one of the largest preferred provider organizations (PPO) providers, which means:
Maximum benefits for in-network healthcare
Coverage for providers that are out of the First Health Network
Members won't need a referral from a primary doctor
They can ultimately choose any addiction treatment center
This is especially important because inpatient treatment can be miles or states away from home. People suffering from a substance use disorder can stop holding their breath to get help. In short, First Health Network has in-network providers in every state as well as Puerto Rico. First Health Network makes it easy to get and understand insurance benefits. But, we are more than happy to assist as well.
Discovery Institute Can Help You Understand Your First Health Policy
To begin, we want to note that First Health helps cover our programs. This means that we can help craft an individualized plan for all of our members. A personalized plan is a sure route to long-lasting solace and success.
Some of the programs First Health Network covers depending on the plan are:
The list above doesn't include all of the programs we offer, nor does it show all the ones First Health network covers. That's why you can simply use us as a helpful guide to your policy. We can make sure any individualized plan is covered.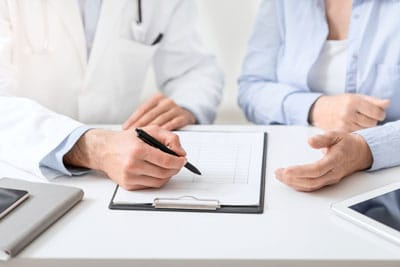 It's worth noting that not every First Health policy is the same. Some policies may cover more treatment than others. Though, the majority of policies will cover at least a portion of the cost. A policy can include coverage for hospitalization during dark times, drug tests, blood work, and more. Some even cover after-care to make sure a substance use disorder doesn't creep back up on its former prisoner.
What Does a First Health Policy Cover for Treatment?
In short, it depends on the policy. Give us a quick call or email, and we can sort it out with you. The most important thing to us that members get the help they need. We have affordable pricing plans for First Health Network members.
Sometimes a policy will cover a certain amount of time. It may only cover a certain type of treatment. This might distress someone with a specific plan and a severe substance use disorder. As mentioned, we're here to help. We'll find a payment solution and individualized plan that won't get in the way of treatment.
Is Discovery Institute In-Network with First Health Network?
We're proud to say that we're in-network with this provider. We also accept other major forms of insurance. What this means for our members is that they can have full access to the benefits that First Health Network provides.
To clarify, First Health has a Strategic Solutions Program. In layman's terms, this program makes sure that every member within this insurance can get treatment from who they want. While it may not cover it completely, First Health Network will help pay for medical services whether they are in-network or not.
Services and providers are categorized into the following groups:
Primary network
Secondary network
Non-network negotiation
Policyholders can rest easy. They know they will get financial assistance with whichever medical provider they decide to go with. That's what we love about First Health Network and why we're proud to say we accept this insurance.
Discovery Institute and First Health Network
Residential treatment and detox are effective. Some may argue they are crucial components to helping those with a substance use disorder break free from its bonds for good. That said, they can be costly. Some individuals suffering from this difficult health issue may opt to dismiss either as an option because they fear the cost. The First Health Network allows policyholders to enroll in detox and inpatient programs at times.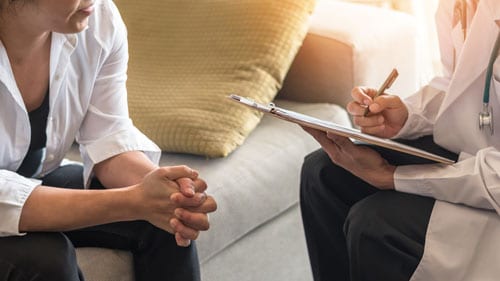 If not, the policy will likely have a member pay for a deductible. To put it another way, a policyholder will need to pay a portion of the medical expense before First Health Network can contribute. Discovery Institute can help you figure out what deductible you must meet in order to take advantage of this benefit. Although, First Health Network is a considerate institution. First Health Network will take into account if a doctor recommends a particular line of action.
Consider Substance Use Disorder Treatment in New Jersey
Choose a comprehensive treatment center whether or not you choose to become a member of Discovery Institute. Our recommendation is to go with a facility that offers every service that can help overcome a substance use disorder. This means rehabilitation for alcohol and substances. It also entails intensive outpatient programs just as much as inpatient ones. We hope you choose us because we offer personalized plans for substance use disorder in New Jersey. Contact us now to find out more.