Coverage for Addiction and Mental Health Treatment Using Teamster Service Fund
Many insurance policies have high deductibles.
This stops people from seeking treatment. Out-of-network treatment can be affordable. Teamster Service Fund helps people find the right insurance for them and is only a few decades shy of a century of making it easier to pay for what matters most. Individuals struggling with an alcohol or substance use disorder should know that they can overcome a dark period in their lives with the right help and affordable resources that Teamster Service Fund provides. Teamster Service Fund is in-network with Discovery Institute, which makes it easier for Teamster members to get necessary help with a drug or alcohol use disorder.
There is a stigma associated with alcohol and substance use disorders. Some misinformed people might assume that an alcohol or substance use disorder is a choice and that everyone has choices in life. The fact is that people don't choose to have an alcohol or substance use disorder, a statement which the government recognizes.
The Mental Health and Parity Act and the Affordable Care Act (ACA) both outline the need for insurance companies to provide the same services for mental health as physical health, including alcohol and substance use disorder treatment. Like the government, both Teamster Service Fund and Discovery Institute know treatment is crucial to long-lasting recovery.
What Is Teamster Service Fund?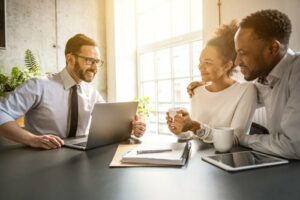 Teamster Service Fund allows people to get the most out of their health insurance. It mainly provides services to individuals in the tri-state area. This includes New Jersey and Pennsylvania. However, Teamster Service Fund helps people receive substance use disorder treatment all over the United States. Under the Teamster Service Fund, almost 10,000 workers from hundreds of companies are covered. In addition, the Health and Welfare Fund provides benefits to over 18,000 spouses and children of said workers.
For those suffering from an alcohol or substance use disorder, Teamster Service Fund works with Total Care Network, Inc to help provide treatment and detox services. Total Care Network is a benefits management member assistance program for mental health and substance use services. In short, a program like this makes sure that members of Teamster Service Fund are getting the benefits that they deserve.
Teamster Service Fund works with multiple healthcare providers, such as Horizon and Aetna, to provide health care services and the benefits that come with it. Horizon and Aetna have specific plans to help people with an alcohol or substance use disorder get adequate treatment and detox.
Horizon Health Insurance and Teamster Service Fund
Through Teamster Service Fund, Horizon Blue Cross Blue Shield offers two types of PPO plans. The Platinum plan offers a lower co-pay, lower deductibles, and lower coinsurance minimums. The Gold plan still offers out-of-network coverage but has a higher deductible to meet and a higher coinsurance. Additionally, it has a slightly higher copay ($20 vs $30). Either plan is suited for an individual who is suffering from an alcohol or drug addiction, though the premiums are higher for one plan over the other.
Aetna Health Insurance and Teamster Service Fund
Alternatively, Teamster Service Fund works with the Aetna EPO plans. There are two different kinds of plans: Platinum and Gold. The Platinum plan costs more in terms of the premium but offers more coverage overall. It has a less expensive copay ($20), deductible, and coinsurance minimum than the Gold plan.
Understanding Insurance Plans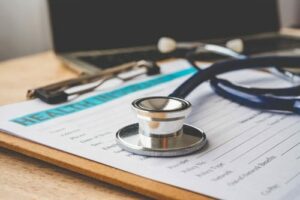 Teamster Service Fund recognizes the importance of alcohol and substance detox and treatment to those who need it. Each plan through Teamster Service Fund is unique, making it better for some people over others depending on their budget and preferences. Understanding these common terms within the insurance industry can make it easier to choose the right plan.
In-Network vs Out-Of-Network
Before deciding on an EPO or a PPO plan through Teamster Service Fund, it's important to know the difference between in-network and out-of-network providers. In-network providers make an agreement with insurance companies to lower their costs for members of the insurance in exchange for more exposure. In turn, this makes in-network providers less expensive for people to go to.
On the other hand, out-of-network providers are health care providers who don't have ties to the particular insurance provider a person has. This usually makes them much more expensive. However, some insurance plans allow for some coverage of out-of-network providers.
CONTACT US
Find out how we can help
Our compassionate counselors are standing by to answer any questions you may have. After helping thousands of people over the last 50 years, we have the resources to help you and your family and all your individual needs.
What Is a Preferred Provider Organization (PPO)?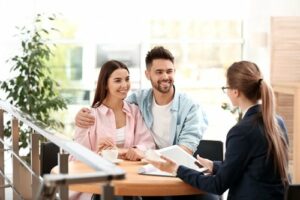 A preferred provider organization, or PPO, is a health insurance plan that typically allows for more flexibility in comparison to others. However, PPO plans are usually more expensive than others in terms of the premium. A premium is an amount an individual must pay to keep their insurance active. Usually, this is on a monthly basis.
Although the premiums for PPOs are usually higher, they have a slew of benefits. For instance, PPO plans offer some amount of coverage even for out-of-network health care providers. It's great for individuals who don't want to lose their doctor when switching insurances. This typically includes medical assistance in other states. Sometimes it can include other countries. With this, members with a PPO plan can visit any hospital they want.
What Is an Exclusive Provider Organization (EPO)?
On the other side of the spectrum, EPOs are plans where members of an insurance provider have certain, local doctors to choose from if they want coverage. Any doctors or hospitals out-of-network will not be covered, except in cases of emergency. While this means a smaller network of medical providers to choose from, it's less expensive than PPOs.
Understanding your insurance policy can be difficult and overwhelming. That's why Discovery Institute helps members verify their insurance to make sure the services they need are covered, whether that's fully or partially. Teamster Service Fund offers coverage for our inpatient and outpatient programs, so you can get the help that you need.
We believe that alcohol and substance use treatment should be affordable. Our programs are invaluable as they have helped countless individuals overcome their alcohol and substance use disorders in the tri-state area. Reclaiming your life is worth the financial cost, so don't hesitate to contact us now to learn more.
Discover
Your Potential
Finding a life of happiness and sobriety is possible. You are not alone! All you need to do is take the first step.