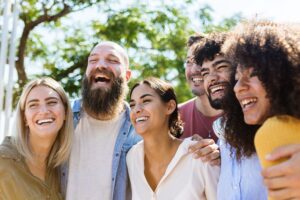 While May has been deemed "Mental Health Awareness Month" it is important to remember that our mental health should be a priority 365 days a year.
Our mental health plays a key role in not just our mental well-being but our physical health and well-being as well. Unfortunately though, unlike physical ailments, mental health conditions are still often viewed in a negative light. This stigma has long existed and, while it has started to change, it still has a long way to go.
People who struggle with their mental health often don't seek help or even talk about it because they are afraid to be vulnerable or don't want to be looked at in a negative light. It's important to remember that mental health is a form of health, and just like with physical ailments, if you are hurting mentally, it is ok to seek treatment.
At Discovery Institute in New Jersey, we think it is important to raise awareness for mental health not just in May but the other 11 months of the year as well.
History of Mental Health Awareness Month
Mental Health Awareness Month was started by the then National Association of Mental Health (now known as Mental Health America) in 1949. The program was initially launched as Mental Health Week and in 1963, with the backing of Congress and President John F. Kennedy, Mental Health Week was transformed into Mental Health Month.
According to Mental Health America, the goal of Mental Health Awareness Month is to do the following:
Improve the overall attitude and perception as it related to mental illness and people living with mental health conditions
Improve the services that are available to those suffering from mental health conditions
Promote overall positive mental health
Prevalence of Mental Health
According to the National Alliance on Mental Illness (NAMI), 1 in every 5 adults (roughly 57 million people) in the United States suffers from a mental health condition. Below are some additional mental health-related statistics from NAMI:
1 in 20 adults suffers from a serious mental illness
1 in 6 children in the U.S. between the ages of 6 and 17 suffer from a mental health disorder
Nearly half of all people that suffer from a mental health condition develop that condition by the age of 14
The LGBTQ community suffers from mental illness at a disproportionally high rate with roughly 50% of all LGBTQ people having some type of mental health disorder
Anxiety disorder is the most common mental health condition in the United States (19% of all people with a mental illness have an anxiety disorder)
In 2021, less than 50% of adults who had a mental illness sought treatment
In New Jersey specifically, the statistics around mental illness match closely with the national averages. Like the rest of the country, roughly 1 in 5 adults in New Jersey suffer from a mental health condition. That comes out to roughly 1.1 million people or more than 3 times the population of Newark.
Below are some additional New Jersey-specific stats relating to mental health from NAMI:
In February 2021 alone, roughly 42% of all adults in New Jersey reported symptoms of anxiety or depression
Over 60% of children in New Jersey between the ages of 12 and 17 who suffer from depression did not receive any professional care or treatment
Common Mental Health Disorders
There are many different types of mental health disorders. These disorders often come with their own set of symptoms. It is important to be able to spot these symptoms at the onset so that either you or a loved one can seek professional treatment right away before the symptoms worsen.
Below are some of the more common mental health conditions:
Mental Health Awareness Month FAQs
Mental Health Awareness Month is important because it helps reduce the stigma surrounding mental health conditions and promotes the understanding of said conditions. It also provides an opportunity to educate people about the importance of mental health treatment.
As we have touched on, many who suffer from mental illness don't seek proper, professional treatment. Instead, as often is the case, they will turn to drugs and alcohol as a way to self-medicate to feel better, even if just for a brief moment. Turning to drugs and alcohol can not only worsen an already existing mental health condition but it can also increase the risk of the development of a substance use disorder.
Signs that someone may be struggling with a mental health condition include changes in mood or behavior, withdrawal from social activities, trouble sleeping or eating, and feelings of hopelessness or despair.
How To Observe Mental Health Awareness Month
Whether you or a loved one is struggling with your mental health, or you just want to get out and help raise awareness for the cause, there are several things that you can do during May in observance of Mental Health Awareness Month.
Raise Awareness For Mental Health At Discovery Institute
At Discovery Institute in New Jersey, we know that mental health should be a priority 7 days a week, 365 days a year. That's why in addition to our substance abuse treatment programs, we also offer several treatment programs for mental health.
For more information on our addiction and mental health services, contact us today.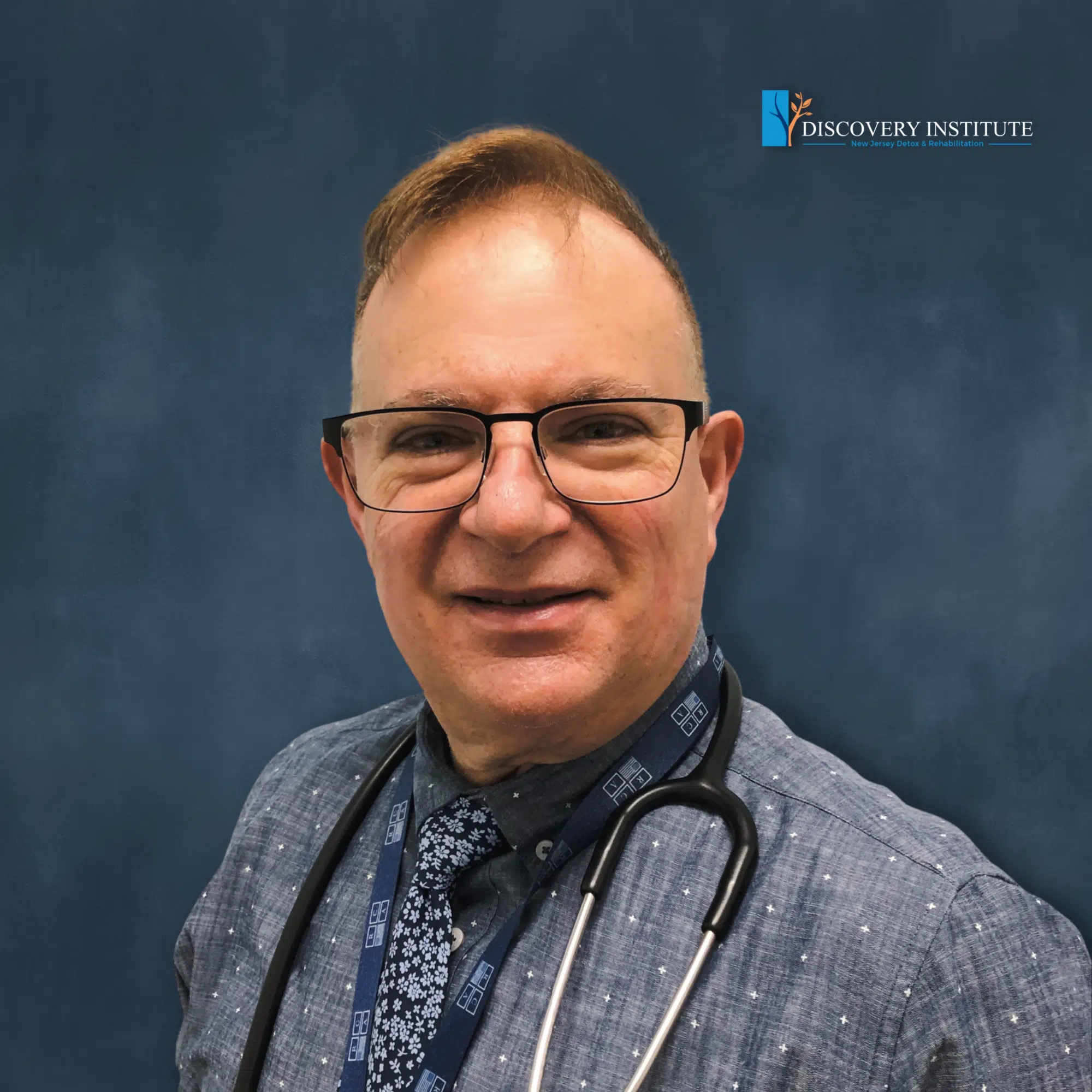 Dr. Joseph Ranieri D.O. earned his BS in Pharmacy at Temple University School of Pharmacy in 1981 and His Doctorate Degree in Osteopathic Medicine at the Philadelphia College of Osteopathic Medicine in 1991. He is Board Certified by the American Board of Family Medicine and a Diplomate of the American Board of Preventive Medicine Addiction Certification. Dr. Ranieri has lectured extensively to physicians, nurses, counselors and laypeople about the Disease of Addiction throughout New Jersey and Pennsylvania since 2012.