Do you or a loved one struggle with addiction? Have you been on a hard road toward recovery for longer than you can remember?
Desire is the first necessary step to getting clean. But even when you "get clean," you may not feel ready to re-enter society.
Sober living homes are sometimes called "halfway houses" because the residents are halfway to recovery. They've accomplished the initial actions required to get clean, but they're not quite healed. They need help to stay clean.
If you feel hesitant to jump back into your normal life, don't worry. You may not have to. Sober living homes are built for YOU.
Sober Living Homes vs. Rehab
First, what's the difference between a sober living community and "rehab"? Sober living acknowledges that its residents have moved through the initial stages of recovery. Full-on rehab and detox centers deal with those still entrenched in their addictions.
Because of the recovery stage of their residents, rehabs have intense requirements and rigid rules. For example, rehab residents cannot leave the premises. They are constantly under strict supervision.
In comparison, sober living residents can usually come and go as they please. They do have strict, non-negotiable rules (sobriety being the main one), but they have greater freedom within the community.
Sober living homes aren't for dragging you out of your addiction, they're for relapse prevention.
Take a look at these five signs you should move into a sober living home.
1. You've Done Rehab
Most sober living homes require some degree of rehab before admission. This doesn't necessarily mean you had to complete rehab or an entire 12-step program. But sober living is, in fact, a halfway house, not an inpatient facility.
Different homes vary, though, on their admission requirements. Some will take those who haven't done any rehab! So be sure to ask about requirements when checking out different homes.
If you HAVE done some degree of rehab or detox, you may be a perfect fit for a sober living home. You may be looking for a safe place to move into after your intense treatment. In that case, a sober living community could greatly serve your continued recovery.
2. You Don't Want a Time Restriction
Imagine you've moved into a recovery center and you're making great progress on your path to sobriety. But you hear in your mind a constant ticking clock, counting down the days, hours, and minutes until you have to leave.
Some recovery centers have a time limit on how long you can live there. Whether you feel confident at the end of your stay is irrelevant. This rule may be well-intentioned, but YOU may feel that it puts pressure on your recovery.
Sober living homes work with YOU to determine your length of stay. The idea is to ease back into normality and independence, not rush!
You want to do it right the first time, regardless of how long it takes. If you need or want more time in a sober living environment, usually you can have it.
3. You Don't Feel Ready to Be On Your Own but You Want Independence
You've completed some degree of rehab, now you want to prove yourself. BUT you don't feel 100% confident on your own.
You don't need intense treatment anymore, but you're not fully adjusted to sobriety yet. The time is right to move into a sober living home!
Sober living homes offer a certain level of independence. You can get a job, see your family, go to the store, pretty much anything but break your sobriety. This is very different from the intensity of a 24/7 rehab center.
If you follow the rules, you keep your freedom. You're subject to drug tests, but that is part of allowing you your independence.
Do you feel ready to handle your addiction in a safe, sober, supportive environment? Then don't hesitate to look into a sober living home.
4. You Want a Support System
A large part of kicking an addiction is kicking the friends, acquaintances, and even family that enable the addiction. Ending those relationships is crucial to any 12-step or rehab program. So what do you do afterward, when your circle has dwindled?
Sober living communities offer you a new support system. Staff and counselors are there to teach you, coach you, and guide you on your path to sobriety. Even more importantly though, are the friends you'll make IN the community.
You'll be surrounded by other recoverees who are just as committed to change as you! Can you think of a better support system? You'll be blown away by how many people you have cheering you on.
You and other residents can relate to each other in a way most others can't. You can also keep each other accountable in your recovery goals.
The friendships you make in sober living can be deep and lifelong. How amazing does it sound to have close friends who have been through what you've been through AND are beating their own paths to recovery?
5. You're Fully Committed to Sobriety
Even though you may feel daunted by the idea of handling your addiction on your own, you can also feel fully committed to sobriety. The two feelings are not mutually exclusive.
After whatever rehab, detox, or program you've done, do you feel committed to continuing toward recovery? Are you willing to do whatever it takes to get there?
The future can feel scary and unsure, but as long as you're genuinely committed, a sober living home is right for you!
Continue on YOUR Path to Sobriety
In 2017, 19.7 million American adults reported suffering from substance abuse. That's around a whopping 7%! If you struggle with addiction, you are not alone.
You're also not alone in your battle for sobriety. Rehab centers, detox centers, and sober living homes are funded, built, and run for YOUR recovery!
If you're on your path to sobriety but don't feel comfortable jumping back in to complete independence, a sober living home may be your answer. And even the KEY to your recovery! Here at the Discovery Institute, we specialize in recovery, healing, and relapse prevention.
Check out our contact page to get in touch with us for details and admissions. Complete healing IS an option!
Bryn Davis's comment (writer)
I'm not sure where to leave the list of resources asked for, but here it is:
https://drugabuse.com/sober-living-homes/
https://www.rehabs.com/treatment/sober-living/
https://www.discoverynj.org/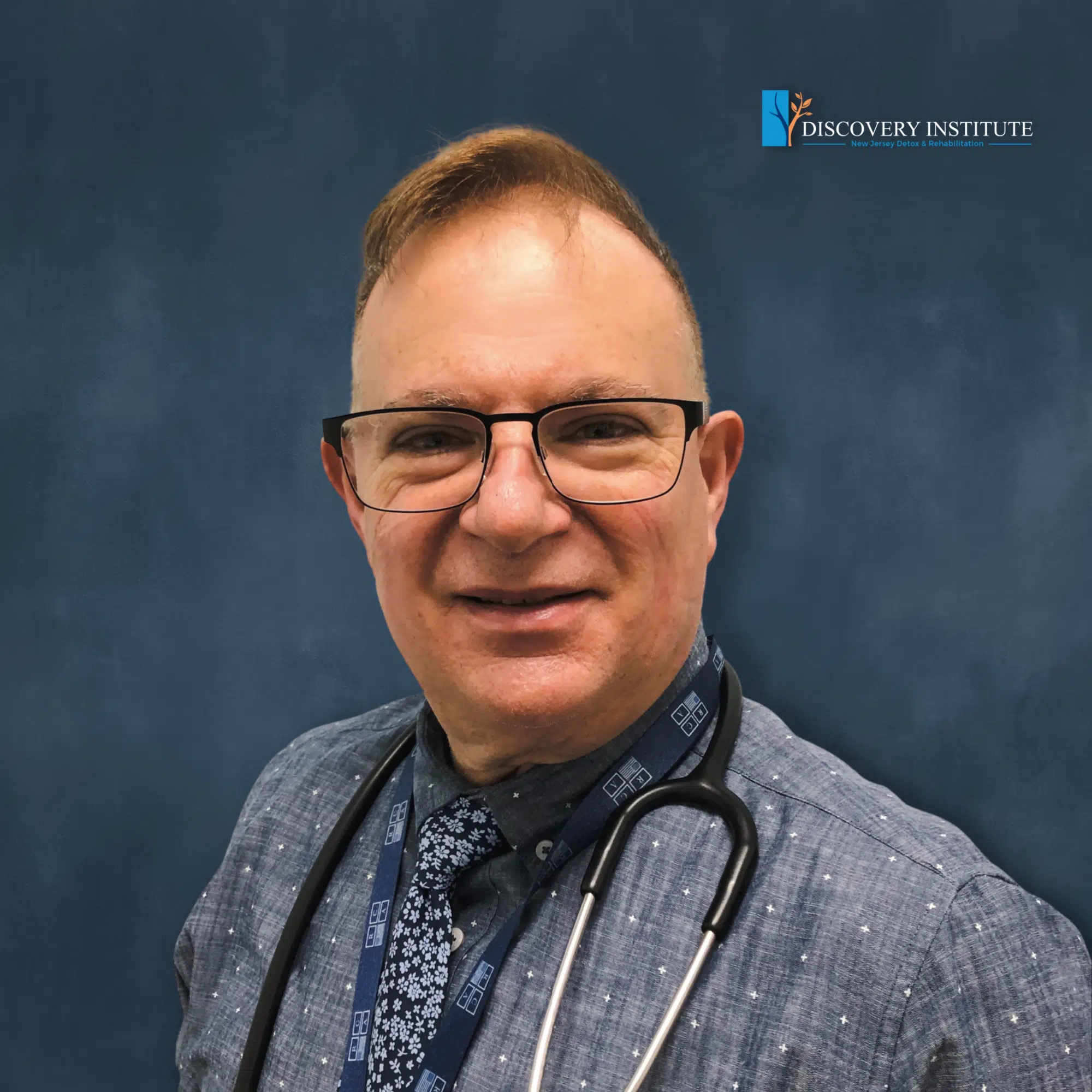 Dr. Joseph Ranieri D.O. earned his BS in Pharmacy at Temple University School of Pharmacy in 1981 and His Doctorate Degree in Osteopathic Medicine at the Philadelphia College of Osteopathic Medicine in 1991. He is Board Certified by the American Board of Family Medicine and a Diplomate of the American Board of Preventive Medicine Addiction Certification. Dr. Ranieri has lectured extensively to physicians, nurses, counselors and laypeople about the Disease of Addiction throughout New Jersey and Pennsylvania since 2012.