Are you struggling with a family member going through the struggles of addiction alone? It's difficult to get someone to go to rehab when they don't think it's necessary or they believe they can kick their drug habit alone.
Whether you are the spouse of an addict, parent of an addict, or the child of an addict, we can assist you. A little bit of support can make all of the difference.
There's no shame in trying alone, but here at Discovery Institute in New Jersey, we think that it's easier and more effective to overcome drug addiction with the help of trained professionals.
Common Reasons People Don't Go to Rehab
Understanding the reasons why many people don't want to get professional help can help when convincing an addict to check themselves into rehab. The worries can keep even the most well-intentioned person from checking themselves in if they aren't addressed or understood.
They Don't Think They Need Help
This is a common problem when trying to get an addict into rehab. When addiction is at play, it's very difficult to gain control and so perhaps the person doesn't even want help- or they don't think they have a problem that needs to be addressed. With a successful intervention, either run by close family and friends or with help from the rehab center can help show your loved one that they need help.
Potential Failure
The relapse rates of people who are recovering are incredibly high, at 40-60%, but it is important to know that relapse doesn't mean failure. Not only is it not a failure, but our methods have been getting better and relapse rates with newer methods have been getting lower. If the fear of failure is the only thing keeping your loved one out of rehab, talking to a specialist and letting them know that everyone supports them no matter what might help.
Money
Rehab can be expensive and the fear for a lot of people is that they will waste money going to rehab. At Discovery Institute that is a different story as we work with partners to ensure that money is not an issue. There is financial eligibility help if you qualify, not to mention insurance can cover a significant amount of your loved ones' stay.
Staging a Successful Intervention
With all the knowledge of why people don't go to rehab, it should be easier to address any issues brought up during an intervention. That being said, drug and alcohol addiction are sensitive subjects and getting someone to go to rehab is still incredibly difficult to do.
Be Understanding and Kind
It might be tempting to go hard on someone when nothing is working, but when trying to get an addict into rehab, this is the opposite of what you should do. Whether or not the intervention is just you or involves your family, meeting someone with aggression and scare tactics will only drive your loved one away and further into their addiction. Being calm and understanding will keep them from being defensive and make them more likely to listen to you in the long run.
Be Serious
Drug and alcohol addiction is no laughing matter and neither should the intervention being planned. This doesn't just mean making sure only positive influences show up at the intervention, but also that it deserves the planning and attention that it needs. Interventions aren't a spur of the moment and need to be well thought out to be effective.
Research Rehab options
No one wants to go through the stress of trying to find themselves a rehab or program that fits themselves when they're starting to realize that they need help. Contacting a rehab you're interested in or even just browsing their page to get a loose plan of action can be helpful. Having a plan or even just options will keep your loved ones from being overwhelmed at all the different options out there and staying away for that reason.
Sometimes the First Intervention Doesn't Work
This denial of their issue ties into one of the reasons that people often don't check into rehab, they may not believe that they have a problem. Even though this intervention failed, you have gotten your point across and they know that people care about them and are concerned.
What to Know Before You Check Someone into Our Rehab
The final choice for your loved ones to go to rehab is only the beginning of their journey to recovery. Choosing the right place for your loved one is important and there might have been a lot of resistance beforehand, but knowing that they're close to checking into a rehab that is right for them will help ease their worries about checking into rehab.
Knowing What Program is right
There are plenty of different programs out there and it's a lot to sift through. You can contact us and talk to a professional to try and figure out a plan of action or you can look on our website and check out all the different options that we offer.
Specialty Programs
Not all drug addictions and alcohol are the same and so they need to be treated differently, and so the same goes for people. There are a few different programs offered for different types of people at the Discovery Institute of Detox and Rehabilitation and choosing the right one helps increase your loved one's chances of recovery.
We Have Our Patients' Backs
Our sole goal is to help people succeed and we will do everything that we can to ensure they can successfully be rid of their addiction. We have specialized programs and can help people work with their specific withdrawals.
Rehab is a serious business and at Discovery Institute of Detox and Rehabilitation in New Jersey we understand this. We only want the best for anyone suffering from addiction and if you are struggling with a loved one and don't know what to do, you're more than welcome to reach out to us. We have professionals waiting to talk to you and help you stage an intervention and eventually help your loved ones go to rehab.
With all of this information, it should be easier to come up with a plan of action and hopefully, we will be your rehab of choice. We offer lots of different programs and try to work with our addicts the best we can in order to offer them the best we possibly can.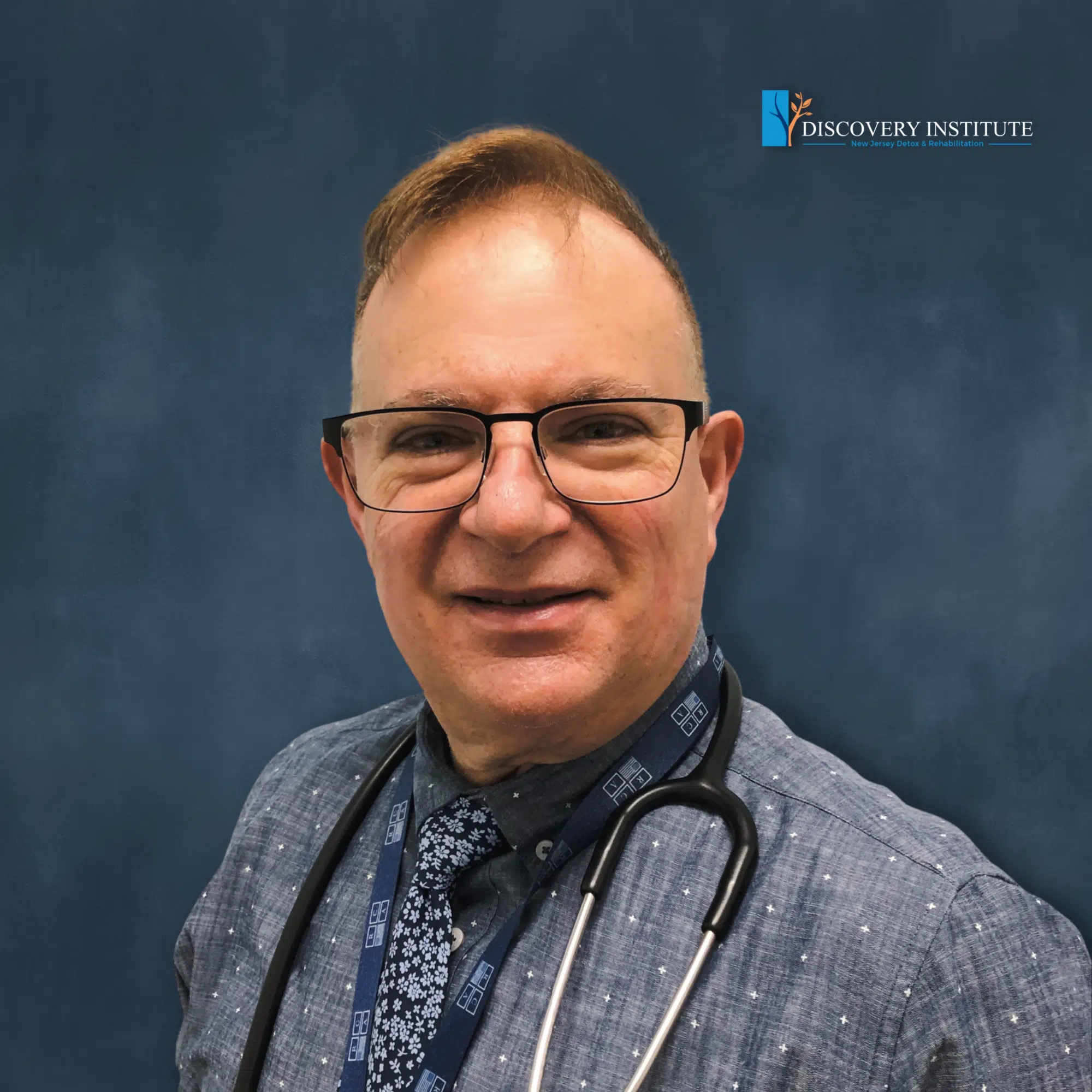 Dr. Joseph Ranieri D.O. earned his BS in Pharmacy at Temple University School of Pharmacy in 1981 and His Doctorate Degree in Osteopathic Medicine at the Philadelphia College of Osteopathic Medicine in 1991. He is Board Certified by the American Board of Family Medicine and a Diplomate of the American Board of Preventive Medicine Addiction Certification. Dr. Ranieri has lectured extensively to physicians, nurses, counselors and laypeople about the Disease of Addiction throughout New Jersey and Pennsylvania since 2012.