Addiction is a painful, destructive experience for the addict and everyone close to the addict. It's more than a mental disease or a physical dependence: it is the ultimate loss of control. And the only way to get it back is to go through addiction treatment. When looking for an addiction treatment center, your focus is, of course, finding the best one possible. But what separates the best addiction treatment centers from the rest? Here are some indispensable features that only the best centers have to offer:
Personalized Addiction Treatment
Addiction treatment is not a cookie-cutter operation. It is a delicate process that requires personalized care and attention. There is no single of addiction treatment that will work for every addict. If a treatment facility doesn't offer any customizable treatments and/or tries to only pitch "their method," chances are it is not the right place for you.
A Variety of Treatment Programs
In addition to offering personalized treatment, it's also important for an addiction recovery center to offer a variety of programs for their patients. Doing so will meet a wider range of individual needs. For example, certain therapy programs can help you discover the root of your addiction and what your triggers are. Choosing a rehab center that offers more than one kind of treatment program— like holistic treatments and programs, for example—will ensure a recovery with a more "whole-bodied" approach rather than focusing only on the addiction.
A Medical Detox Program
Addiction comes in many forms. Sometimes it is purely psychological and other times the body develops a physical dependence on drugs or alcohol. If you are physically addicted, look for a treatment center with a medical detox program. In this type of program, a team of medical professionals track your recovery progress and supervise you as you purge the toxins from your system. Additionally, this team of doctors can prescribe medication for you to help with withdrawal. Once you complete medical detox, your desire for your drug of choice will be gone.
Inpatient Treatment Options for the Long-term
Most people think of addiction treatment only lasting 30 or 60 days. However, the best addiction recovery centers are the ones that offer long-term accommodations and treatments for those who need it. This can include intense outpatient treatment programs, inpatient/residential programs, or even partial hospitalization programs. You may not realize until partway through outpatient treatment that the 30 days won't be enough for your recovery. By planning ahead and finding a program that has long-term options available to you, you won't have to transition to another center or back into the real world if you're not ready.
Different Therapy Programs
When an addiction treatment center favors and practices only one form of therapy over others, it actually does very little to help the patients. This ties back to the importance of personalized treatment for addiction recovery. One-on-one therapy sessions with a psychologist might work well for one patient, but group therapy might be better for another. In any case, undergoing an in-depth analysis of the addiction's driving forces will assist you in building the skills you'll need to fight cravings and triggers later in your recovery. The best addiction treatment centers are the ones that do this through a variety of different therapies, like individual, group, and family counseling.
A Team of Caring and Qualified Professionals
Any reputable addiction care facility should have highly trained professionals with good bedside manner. The best addiction treatment centers will have staffs that include certified and trained psychologists, counselors, licensed doctors, registered nurses, and other such professionals. Anything less would not be enough to establish the community expertise and support you would need to overcome your addiction.
Why Discovery Institute is One of the Best Addiction Treatment Centers in New Jersey
Discovery Institute has all of these features and more. If you or someone you care about is suffering from an addiction to drugs or alcohol, please explore the treatment programs we have to offer and see which are the best fit for you on your road to recovery. For additional information, or for more about the admissions process, please call us at 888-616-7177.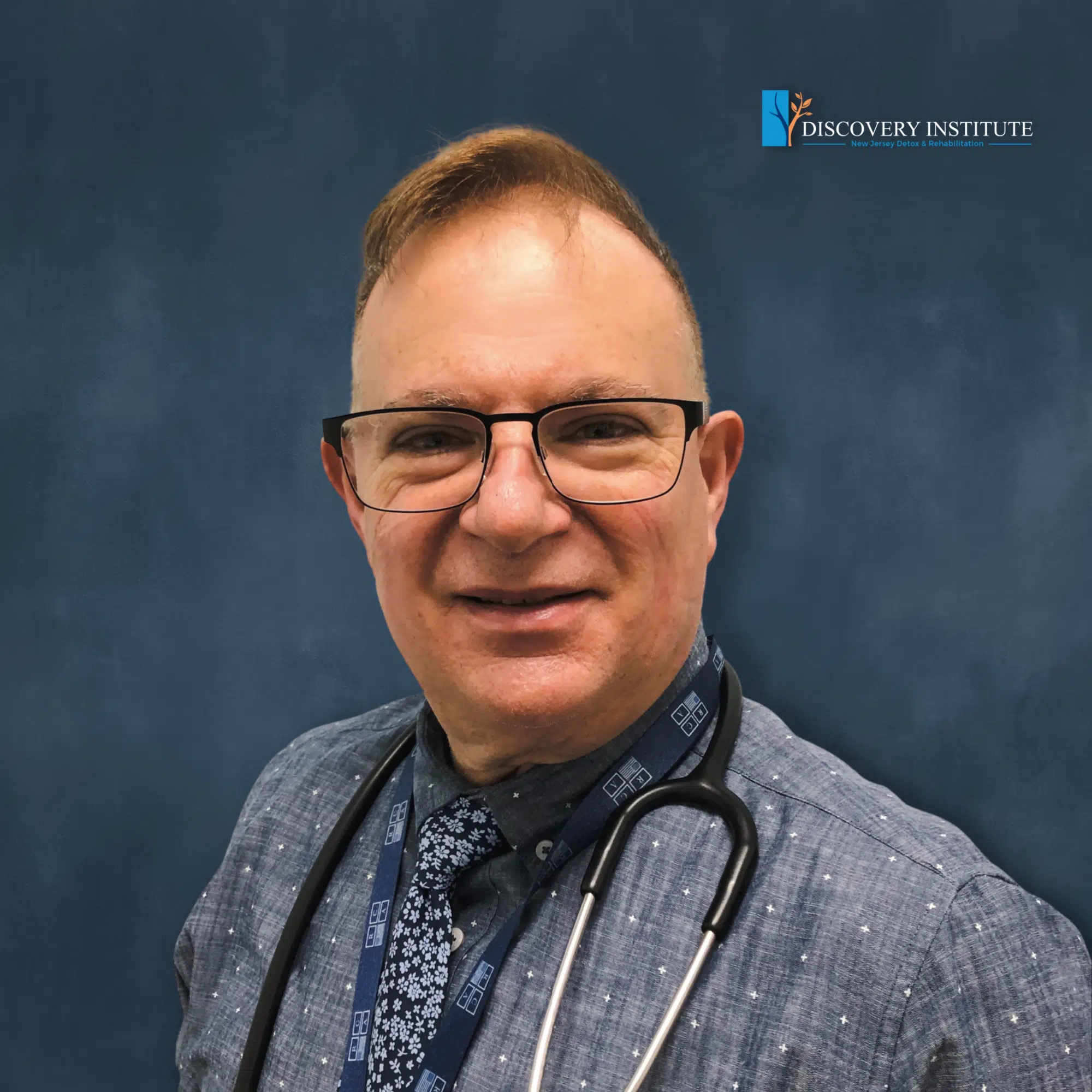 Dr. Joseph Ranieri D.O. earned his BS in Pharmacy at Temple University School of Pharmacy in 1981 and His Doctorate Degree in Osteopathic Medicine at the Philadelphia College of Osteopathic Medicine in 1991. He is Board Certified by the American Board of Family Medicine and a Diplomate of the American Board of Preventive Medicine Addiction Certification. Dr. Ranieri has lectured extensively to physicians, nurses, counselors and laypeople about the Disease of Addiction throughout New Jersey and Pennsylvania since 2012.