The tristate area- New Jersey, New York, and Pennsylvania- has been hit especially hard by the opiate addiction epidemic that has hit America over the past decade. Everything from overdose statistics to reports on changing trends in the foster care system reflects the opiate crisis in our region.
Opiates and the Tristate Area
Opiate addiction has impacted every region of the United States, from the smallest rural towns to the largest cities. No area has been spared, but some have been hit especially hard- including the tristate area of New Jersey, New York, and Pennsylvania. The Drug Enforcement Administration has called heroin "the biggest threat to public health in the Northeast," and has identified New York as a major hub for the illegal importation of heroin and other illicit opiates (CBS Local News.) The region where New Jersey, Pennsylvania, and New York meet is ideal for transporting drugs throughout multiple states, resulting in a drug problem that has devastated this region. In the tristate area, opiates have made a huge impact:
The number of heroin users aged 12 and older between 2010 and 2013 was 33,000 in New Jersey, 32,000 in New York, and 39,000 in Pennsylvania- this ranks them as numbers fifth, sixth, and third (respectively) in rates of heroin use for the country (Substance Abuse and Mental Health Services Administration, or SAMHSA.)

Pennsylvania has the eighth highest rate of drug overdose deaths in the country, mainly as the result of heroin and other opioids (SAMHSA.)

Eighty percent of the fentanyl confiscations in 2014 happened in ten states- New Jersey and Pennsylvania were both included on that list (

New York Times

.)

In New York, the rate of heroin overdose has met or surpassed the national rate every single year since 2006 (

New York State Comptroller

)

The overdose rate in the tri state area significantly increased between 2014 and 2015 (CDC)

The rate of heroin overdose deaths in New Jersey is triple the national average (

NJ.com

)
Whether it's due to the fact that the tristate area has multiple international ports and a system of connected highways and transport routes that make drug trafficking easier, or if it's due to other factors, it is clear that our region has a serious problem with opiates on our hands.
What Opiates Have Done to Communities in the Tristate Area
Bare statistics don't fully convey the devastation of the opiate epidemic in the tristate area. What's more impactful is the personal stories of what opiate addiction has done to families, children, and communities. Nearly every person in the tristate area has been affected by opiate addiction, and it's clear from the countless news stories that detail the destruction. Many of these personal stories were outlined in the piece "Welcome to Herointown" a feature published by New Jersey Advance Media about the lives of heroin addicts in our state. The stories are all different, but they share common themes: loss of family and relationships, arrests and incarceration, diseases, lost custody of children, homelessness, despair, and fatal overdoses. The truth is that opiate addiction affects real people, oftentimes people that are very close to us and our communities.
Dealing with the Heroin Crisis in the Tristate Area
If heroin and opiates are so destructive, then why can't people stop? Well, addiction is a complex disease, and there are many reasons that people can't get off of drugs, even when they want to. Part of the reason that opiates are so addictive is that these drugs come with a severe physical withdrawal. It's incredibly difficult to get off of opiates without a medically supervised detox that can alleviate some of the awful symptoms of opiate withdrawal.
Detoxing at home can be dangerous and it's usually much less successful than detoxing in a medical facility, where nurses and doctors can make the individual as comfortable as possible. The need for treatment to address the opiate epidemic in the tristate area is exactly why we offer detox and rehab programs at Discovery that are often completely, 100% covered by insurance. If you need information on detox and rehabilitation that is accessible to you, call us today at 888-616-7177.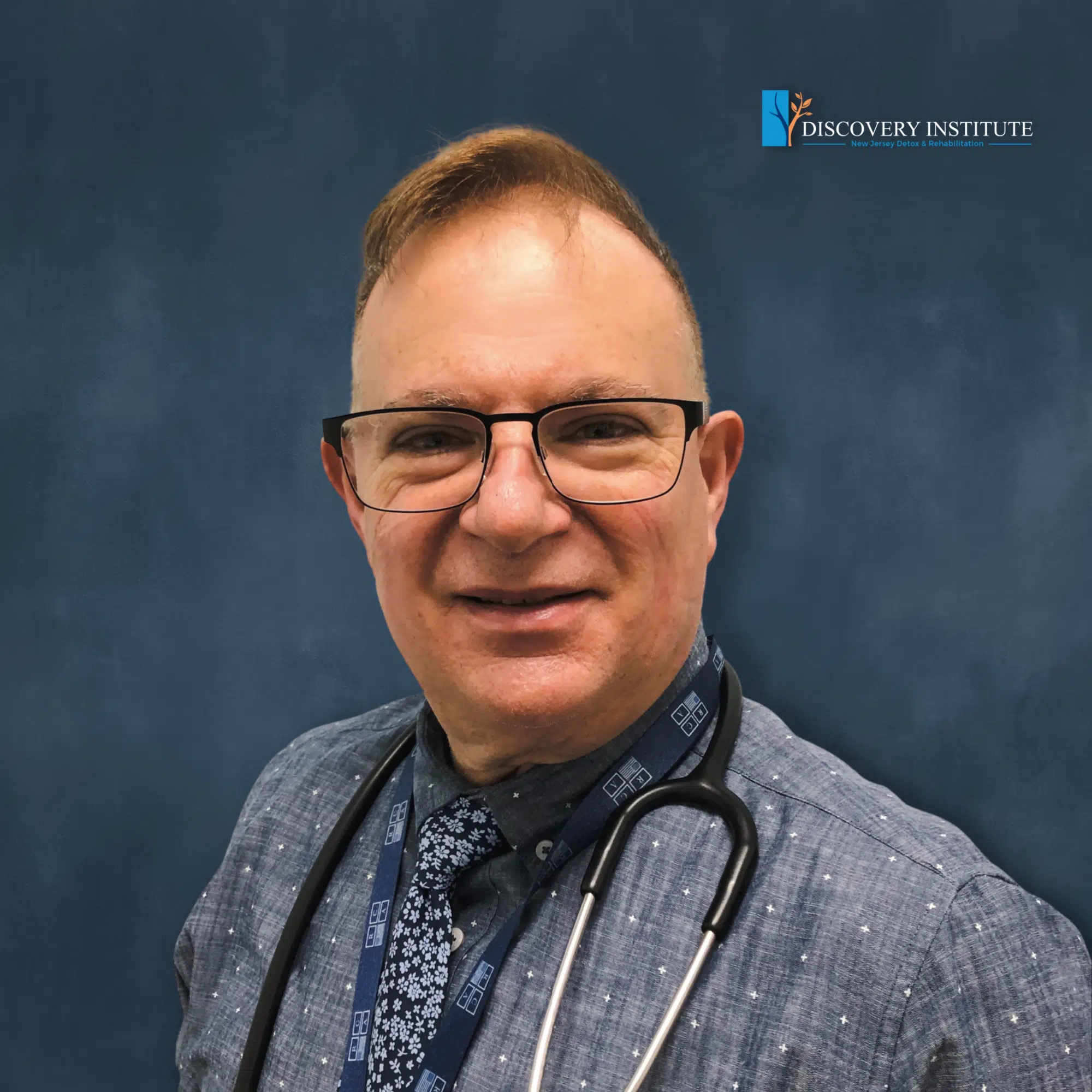 Dr. Joseph Ranieri D.O. earned his BS in Pharmacy at Temple University School of Pharmacy in 1981 and His Doctorate Degree in Osteopathic Medicine at the Philadelphia College of Osteopathic Medicine in 1991. He is Board Certified by the American Board of Family Medicine and a Diplomate of the American Board of Preventive Medicine Addiction Certification. Dr. Ranieri has lectured extensively to physicians, nurses, counselors and laypeople about the Disease of Addiction throughout New Jersey and Pennsylvania since 2012.