A pastor, a paramedic, and an out of uniform police officer all get out of a family sudan in a middle class neighborhood. They knock on a door and wait. They are there to speak with someone who survived a drug overdose not long before. These sorts of task forces are working in just a few communities so far, to get underneath the out of control drug epidemic that is shattering the nation including Huntington, West Virginia, where the taskforce hales from, as well as right here in New Jersey.
The program got its funding from a 1.2 million dollar federal grant and boasts a sole full time coordinator. The other members of the team are there volunteering their time in an effort to fight drug deaths. The program was blue printed from a program in Ohio doing much the same work, and kicked off in 2016. The community leaders came to the solution after looking for ways to stem the deaths happening in their community when more than 24 people overdosed in a single day back in August, 2016.
"We leave them our information. We'll go back a couple of days later and talk to them again," [the paramedic] says. "We'll call them; we'll text them. So if they're not ready, they're not ready — but we keep going back. That follow-up after an overdose is a key step in helping people finally get into treatment," says Dr. Alexander Walley, an internist and associate professor at Boston University School of Medicine and the director of an addiction medicine fellowship at Boston Medical Center. He says programs similar to Huntington's are popping up in other communities. "
(https://www.npr.org/sections/health-shots/2018/10/24/657894138/knocking-on-doors-to-get-opioid-overdose-survivors-into-treatment)
Treatment for Addicts at detox centers in NJ
Sober living in New Jersey is possible for someone suffering from a chemical dependence and addiction through comprehensive drug and alcohol addiction treatment.
Discovery Institute, one of the top rated drug rehab centers in New Jersey, offers different levels of care for addicts including: medical detox, therapy based rehabilitation, and other forms of treatment too. New Jersey has been battling the drug epidemic for years and has even taken legal action against some pharmaceutical companies that it views has made the problem worse. It is taking steps to make treatment more accessible and affordable, including providing low-cost and no-cost treatment options to those who have adequate insurance. To learn more about the type of treatment that can save a drug or alcohol addict's life, call us today.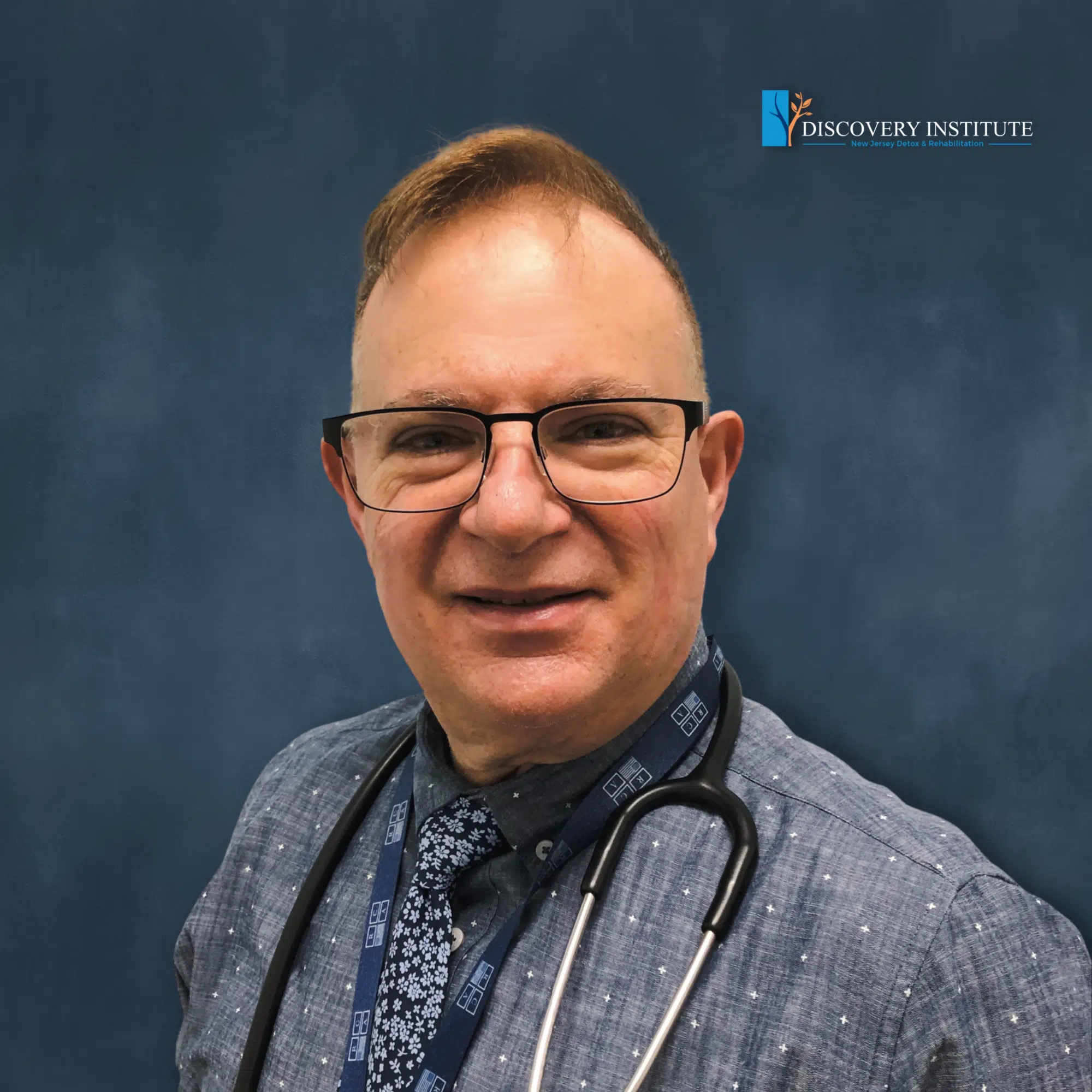 Dr. Joseph Ranieri D.O. earned his BS in Pharmacy at Temple University School of Pharmacy in 1981 and His Doctorate Degree in Osteopathic Medicine at the Philadelphia College of Osteopathic Medicine in 1991. He is Board Certified by the American Board of Family Medicine and a Diplomate of the American Board of Preventive Medicine Addiction Certification. Dr. Ranieri has lectured extensively to physicians, nurses, counselors and laypeople about the Disease of Addiction throughout New Jersey and Pennsylvania since 2012.