You've just been introduced to a friend of a friend who explains they've recently entered recovery at an outpatient facility. Addiction is a disease that robs the mind of its control to regulate function without the presence of a substance. Addiction is formidable because it not only affects the person using it but those around them. Despite the variety of addictive substances and behaviors, it's the slippery slope of repetitive behaviors that grip even the strongest amongst us. According to the National Center of Drug Abuse Statistics, accidental overdose is the leading cause of death in individuals under the age of 45.
The terms treatment and recovery are quite interchangeable throughout the language of addiction healing. Treatment is best defined as the practices and therapies used to treat addiction in such a facility. Recovery is a broader definition of the metamorphosis from engaging in compulsive behaviors. Recovery is a long road towards healing the body, mind, and soul from the temptations that seek to destroy you.
Treatment can come in a variety of forms and serves as the method towards recovery. Between 1999-2017, approximately 700,000 people died of a drug overdose in the US. You can seek treatment but without the recovery tools such as group therapy and the 12-Step Program, it will be difficult to maintain without guidance.
What is Treatment?
Addiction treatment is designed to treat the symptoms of addiction in a safe, evidence-based approach to ensure recovery. Treatment operates within a continuum of care to ensure that each patient is guided through the recovery process on a need basis. Addiction is a powerful disease that can be treated.
The effectiveness of treatment is often debated but this depends on patient engagement, the medical staff, and the type of therapy being offered. The skills developed in treatment such as CBT tend to remain with the patients long after they have received treatment. Medications can be provided for those who struggle with withdrawal symptoms that come during detox. This is a critical period to determine the severity of the addiction and what next steps are needed to promote recovery.
Those who wish to rid themselves of addiction have the option of going to an inpatient, outpatient, partial hospitalization, and residence program. More often than not, detoxification will take place during the early stage of treatment. Detoxification is designed to eliminate all addictive substances from the body before the remainder of treatment begins.
The duration of detoxification can last up to 10 days, depending on; the substance, amount used, and frequency of use. For example, some withdrawal symptoms can pose serious health risks such as delirium tremens in alcohol dependence compared to mild benzo withdrawals. Medical detox is typically recommended to provide the utmost care to those struggling, rather than quitting cold turkey for mixed results.
What Is an Inpatient Treatment Program?
Inpatient treatment programs were created to provide 24/7 support and care to patients in recovery. These programs can be provided in hospitals or residences. The patient can expect to receive medical care and participate in therapy sessions. This method is best for those with severe cases of addiction or who require intensive structure to maintain sobriety.
Inpatient treatment programs can be costly, due to how comprehensive the practice is. The patient has the benefit of living distraction-free and can form relationships within the recovery community. After an initial evaluation period, the patient can expect to spend at least 8-10 weeks.
What Are Outpatient Treatment Programs?
Outpatient treatment programs are an alternative to inpatient treatment programs, mainly due to their flexibility. Outpatient treatment programs are typically more affordable and allow the patient to operate in the real world. They can apply their new life skills and coping mechanisms in a structured environment. Outpatient treatment programs are best suited for those with mild to moderate cases of addiction, allowing them the freedom to work and come back home.
The patient can expect to receive treatment through scheduled intervals in the day, which might be followed up with individual or group therapy. Each facility is going to bring its own approach and attention to detail, so it's important to research what fits your needs. Outpatient treatment programs can offer the same levels of care, minus a few amenities or services depending on the facility.
Is Partial Hospitalization Right for Me?
Partial hospitalization programs of day programs are designed to provide thorough care to patients with behavioral health issues without staying overnight at the facility. Partial hospitalization programs have shown effectiveness towards mental and substance use disorders. PHP offers the same intensive care of an inpatient treatment program but the flexibility of an outpatient treatment program. A patient can expect the same bundle of therapies they would find at a conventional addiction treatment facility. Partial hospitalization programs are typically shorter than average residential treatment.
How About Holistic Therapy?
Holistic therapy for addiction is the process of treatment through alternative methods and techniques, without the use of traditional medicine. Holistic therapy is designed to combine the mental, physical and spiritual needs of the patient. Considering that each facility or wellness center operates differently, some overlap between methods could include:
Yoga
Meditation
Tai Chi
Acupuncture
Massage therapy
Art therapy
Counseling
Holistic treatment might serve as an affordable alternative to inpatient treatment but each case is specific. Holistic treatment aims to target the root of your addiction through flexible and precise options. Reconnecting with the body and nutrition are vital components of holistic therapy, which allows the body to receive spiritual guidance.
What is Recovery?
Since substance use disorders are considered high in relapse rates, it's important to recognize that recovery is a long process. Recovery was created to improve the quality of life through practice. Recovery encompasses more than treatment but rather a lifestyle. 
The term recovery is quite interchangeable in addiction counseling but should be noted for its distinction from treatment.
It's common for those in recovery to build a network of those around them in the same camp. It can be rewarding to connect with others who could provide insight into the questions and feelings you or a loved one might be feeling. Simply quitting isn't enough to maintain sobriety, so proper coping mechanisms and skills are necessary. Addiction must be seen as a serious illness to wash away the taboos of recovery and seeking help when you truly need it.
Recovery can consist of education, individual/group therapy sessions, and even holistic treatment. These therapies can consist of the following:
CBT – Cognitive Behavioral Therapy
DBT – Dialectical Behavioral Therapy
12-Step Program
Matrix Model
Contingency Management
Cognitive-behavioral therapy is commonly practiced in treatment and recovery to rewire the brain's adopted impulses. Dialectical behavioral therapy works to reduce cravings and targets personality disorders, despite being used for substance use disorders. Contingency management is designed to provide rewards for target behavior as a way to reinforce sobriety. The Matrix model operates similarly, with a focus on building the patient's self-confidence to prevent relapse. The 12-Step Program encourages sobriety through 12-step support group meetings to maintain relationships and a sense of structure in faith.
How Are Treatment and Recovery Different From Each Other?
There is no one size fits all cure for addiction and treatment programs that should be seen as the main course of recovery. Addiction treatment is the core fundamental to providing the patient with the resources and education to understand their condition. Since a great portion of patients deals with co-occurring disorders, it's important to find the root of the cause. Higher recovery rates are mostly determined by the individual and the specificity of the care they receive.
Life After Treatment and Recovery
If you've made it past the treatment stage, it's recommended that you embark on a path of self-discovery. Boredom is one of the key factors that contribute to relapse. Since relapse comes in stages, you will want to address the internal storm of feelings swirling inside you. The remnants of your old life could come back, clawing for you to fall back on old coping mechanisms if someone asks you an uncomfortable question. The structured schedules you experienced during treatment could use an update on the outside world.
Finding a hobby is very significant towards personal development, before and after your addiction intervention. By establishing a connection with an activity or group, you'll begin to find rewards that are not based on compulsive behaviors. Seeking additional counseling and leaning on your support system are always great measures to take.
Engaging in exercise through yoga and group sports could provide a sensational outlet. Journaling is another recommended activity to chronicle your recovery through each step of growth. Support groups are available for continued support. Volunteering could offer a sense of community through accomplishments that serve the greater community, even helping those at risk of substance use themselves.
Find Care Through Discovery Institute
Through these uncertain times, it's important to remember that recovery is a lifelong journey with many obstacles. Discovery Institute is determined to be the care you need by providing well-rounded treatment. Addiction can make us blind to seeking help and the feelings that brew within can feel intense. If you or a loved one are seeking support, please reach out to us today. Discovery Institute's mission is to be there for you.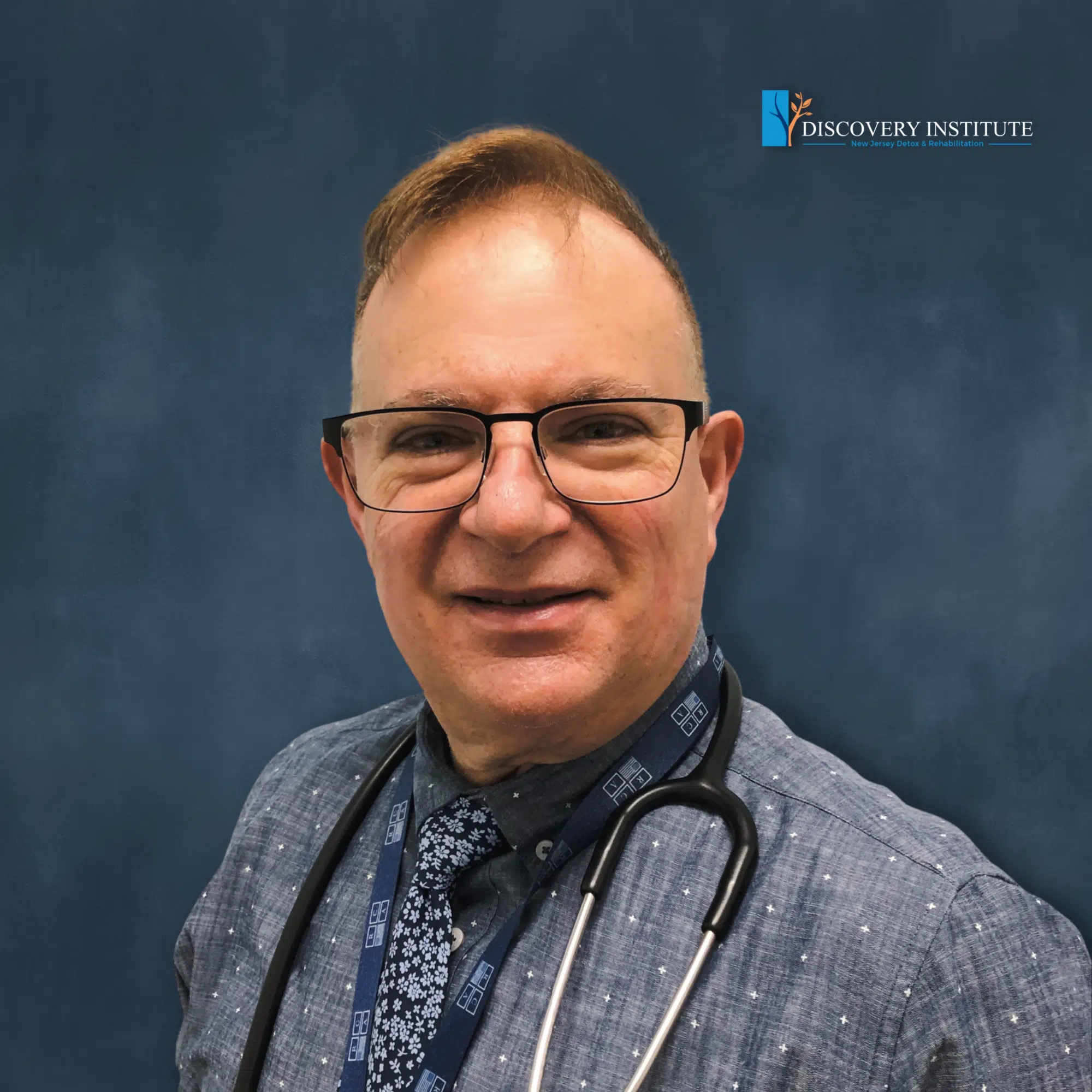 Dr. Joseph Ranieri D.O. earned his BS in Pharmacy at Temple University School of Pharmacy in 1981 and His Doctorate Degree in Osteopathic Medicine at the Philadelphia College of Osteopathic Medicine in 1991. He is Board Certified by the American Board of Family Medicine and a Diplomate of the American Board of Preventive Medicine Addiction Certification. Dr. Ranieri has lectured extensively to physicians, nurses, counselors and laypeople about the Disease of Addiction throughout New Jersey and Pennsylvania since 2012.