Opioids continue to plague America in an epidemic, that unfortunately, isn't subsiding. In fact, every day, more than 130 people die in the United States, all due to opioid overdoses.
Families have been torn apart and communities continue to suffer every day because of opioid addiction. And it continues to get worse.
So what kinds of opioid crisis solutions are there? What can be done to help these individuals and the addiction crisis as a whole?
Currently, the FDA calls it their biggest public health crisis. They recently issued a press release, detailing some of the actions that will be taken this year, in order to tackle this American crisis.
Do you or a loved one need help to get clean? It can be hard to know where to begin to put the pieces back together. Keep reading to find out opioid crisis solutions of 2019 so that you can take that next step towards recovery.
What Are Opioids vs. Opiates?
Before we learn about some of the opioid crisis solutions of 2019, let's break down opiates vs opioids.
Opiates are chemicals that are naturally occurring in the opium plant. Morphine, codeine, thebaine, and papaverine are all opiates. Thebaine, for example, isn't used in its natural state. It's converted into other chemicals, like oxycodone, before it is used. Oxycodone would be considered a semi-synthetic opiate, as would heroin.
Opioids include opiates and semi-synthetic opiates. Opioids are ALSO drugs that MIMIC the effects of opiates, but that are not, however, derived from the opium poppy plant. Fentanyl, methadone, and meperidine are all types of synthetic opioids.
Because the word opioid is being used more and more to refer to ALL of these drugs, the term opiate is becoming more obsolete.
What Is the FDA Doing?
The FDA pledges to enforce stricter guidelines for prescribers when it comes to issuing opioids to patients.
They have updated Warning labels and expanded the REMS (Risk Evaluation and Mitigation Strategy) program. For the first time, training will be made available to all health care providers. Thus, nurses, pharmacists, and doctors alike who are involved in the management of patients with pain, will have access to training.
The FDA opioid solutions also include gearing up to reduce exposure by making sure doctors are much more selective in writing prescriptions so that dose, amount, and treatment length better match the need.
They are also attempting to promote the use of non-addictive pain remedies and drugs and are working with other government departments to try and limit the number of illegal drugs entering the country.
How Did It All Begin?
In the early 1990s, deaths began to rise due to an increase in opioids being prescribed to treat pain. Pharmaceutical companies and medical societies assured prescribers that the potential for addiction was very low.
Unfortunately, that claim was far from the truth.
Yet opioids were continued to be prescribed, and not just for cancer patients. 86% of patients using opioids were non-cancer patients by 1999. Abuse became an issue, not only for the patients themselves but for those people that the drugs were being shared with and transferred (or sold) to.
A significant increase in heroin deaths began in 2010. In conjunction, early efforts to pull back on opioid prescriptions were put into place, which led even more people to turn to heroin. Deaths as a result of heroin-related overdoses increased by 286% from the years 2002 to 2013.
In 2013, another huge wave of deaths occurred due to synthetic opioids such as fentanyl.
Since then, the epidemic continues to grow across America. Unfortunately, US Senate discovered, in an investigation, that financial ties exist between opioid manufacturers, medical professional societies, and advocacy groups.
What Are Some Other Opioid Crisis Solutions?
Many attempts have been made to change opioid prescribing patterns. These efforts hold prescribers and pharmaceuticals to higher accountability when prescribing to their patients.
The HHS (The U.S. Department of Health and Human Services) is focusing on 5 major priorities in order to remedy the opioid crisis. They are:
Improving access to treatment and recovery services
Promoting the use of overdose-reversing drugs
Strengthening our understanding of the epidemic through better public health surveillance
Providing support for cutting-edge research on pain and addiction
Advancing better practices for pain management
The NIH (National Institute of Health), which is a sector of the HHS, is focusing on extensive medical research in order to find new ways to treat addiction, prevent misuse, and finding alternatives to manage pain better.
They also launched HEAL (Helping to End Addiction Long-term), which is a trans-agency effort that will tackle the opioid crisis.
Not only does it focus on new drug alternatives, but it boasts research that provides evidence for the use of mind/body techniques to help patients manage and control pain.
Get the Support You Need
New opioid policy isn't going to treat your addiction today. While it's essential that our country moves forward in an effort to minimize opioid addiction, individuals still need care and support to tackle the addictions that affect their lives and their families.
There are many different levels of care available at a treatment center and it's important that you choose what is best for you and your family.
Where Should You Go from Here?
You may think that picking up the slack for someone you know who is facing addiction is helpful.
You might think that using empty threats or lying for your loved one will get them to see the light. And you might think that providing them with shelter is keeping them safe by keeping them close.
But all of these are enabling, and it's important not to enable someone, no matter how much you love them, who is a victim of drug addiction.
Opioid crisis solutions will eventually fix the issue with America. But how will you fix your problem or your loved one's addiction before there is another fatal overdose?
Help is always here. Call us today to find out the best path to conquer you or your loved ones opioid addiction.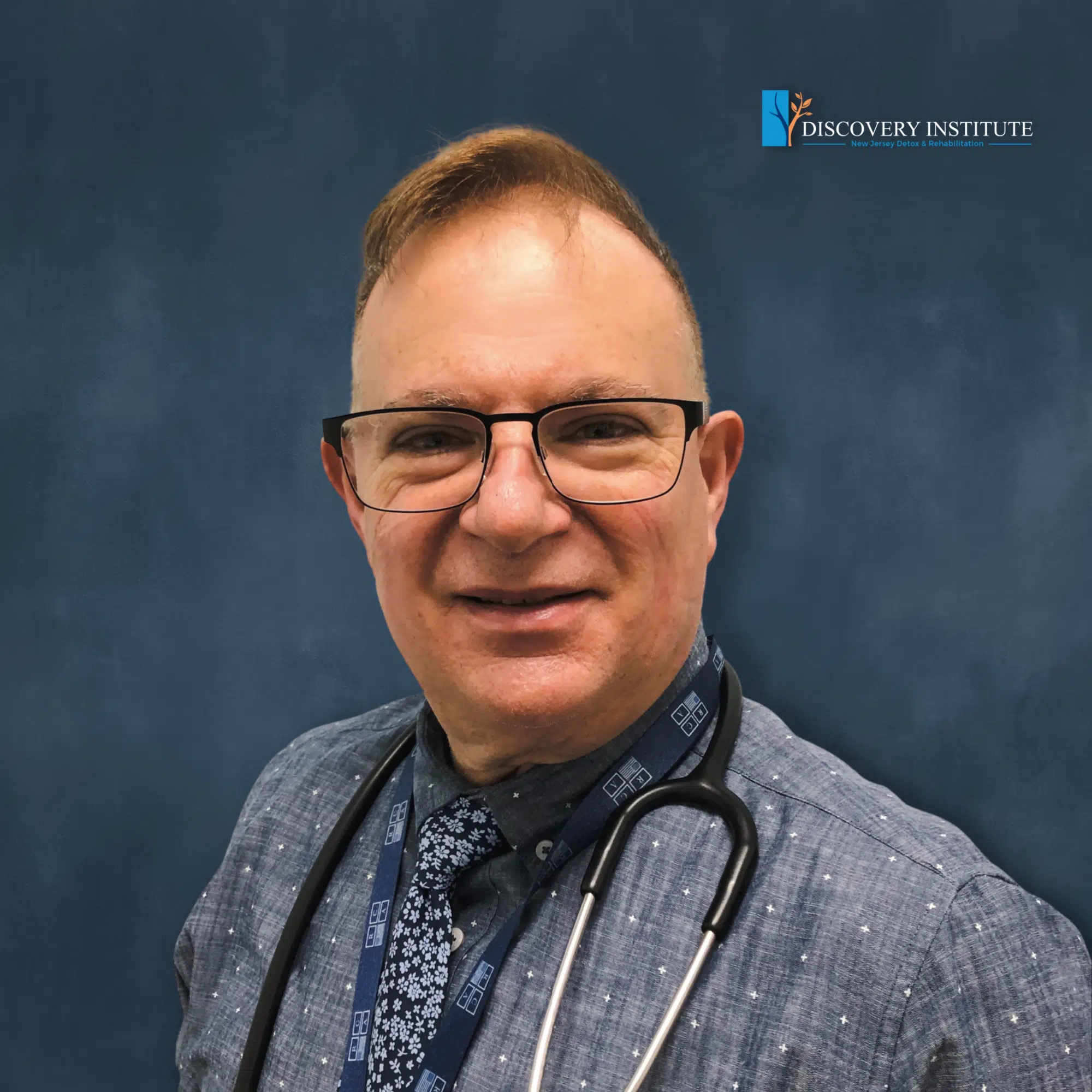 Dr. Joseph Ranieri D.O. earned his BS in Pharmacy at Temple University School of Pharmacy in 1981 and His Doctorate Degree in Osteopathic Medicine at the Philadelphia College of Osteopathic Medicine in 1991. He is Board Certified by the American Board of Family Medicine and a Diplomate of the American Board of Preventive Medicine Addiction Certification. Dr. Ranieri has lectured extensively to physicians, nurses, counselors and laypeople about the Disease of Addiction throughout New Jersey and Pennsylvania since 2012.