The opioid addiction epidemic has swept every region of the United States, prompting some states, like Maryland, to declare a state of emergency in response to the crisis. The northeasts, including New Jersey, and the Midwest have been hit the hardest, but every town and city in the country are suffering the devastating consequences of opioid addiction. In many of these places, addiction is still treated as a criminal justice issue, and addicts are usually arrested and imprisoned for drug-related crimes rather than receiving treatment for their disease. In New Jersey, Governor Chris Christie has advocated an alternative approach: mandated treatment rather than incarceration for heroin addicts. Recently, Governor Christie pledged 100 million dollars to fund treatment for addicts seeking help. In one town in New Jersey, the police department is following suit and offering treatment -not jail- for people who turn themselves in with drugs and drug paraphernalia on them.
Opioid Addiction: The Numbers
In the United States, a pill addiction crisis exploded into a heroin epidemic, as users needed to fuel their opioid addiction after stricter regulations stemmed the flow of prescription pills into towns and cities across the country. According to the New York Times, the impact of heroin on the nation has:
Caused a 39% increase in heroin-related deaths in the span of one year

Quadrupled rates of heroin-related deaths over the span of ten years, from 2002-2013

Caused a spike in new HIV cases, most significantly in Indiana where 71 new infections were reported within three months

Prompted a proposal by President Obama in 2015 to spend 133 million dollars on fighting drug addiction

Increased the rate of opiate-related deaths to surpass that of gun violence deaths and deaths from car accidents
New Jersey has not been spared from the pain and destruction that opioid addiction has inflicted on the rest of the nation. Fed by a pre-existing trend of prescription painkiller addiction generated by pharmaceutical companies and doctors, and an influx of cheap heroin and synthetic opioids from Mexico, Afghanistan, and China, the heroin epidemic in New Jersey has spread rapidly. According to the article "Herointown" published on NJ.com, in the Garden State, the opioid addiction epidemic by the numbers looks like this:
5,217 people have died from heroin use between 2004 and 2014'

The heroin-related death rate is three times the national average for the general population

Over half of all people who have died of heroin overdoses are under the age of 40

52,721 drug arrests have occurred since 2014 (as of November 2016)

Death rates from heroin have increased every year for four years running

184,038 patients were admitted to treatment for opioid addiction between 2010 and 2016
These numbers only provide a snapshot of the devastation of opioid addiction. What they don't show is the mental and physical anguish addicts experience as a result of their dependence on drugs, or the pain their loved ones endure as they watch their family member or friend suffer from active addiction. Oftentimes, addicts want and need help in treating their addiction, but treatment is expensive. Complicating this problem is the fact that there are shortages of open beds in treatment or detox facilities in many counties in New Jersey (five counties in the state as of 2016.)
Treatment Instead of Jail
As Governor Christie pushes for more funding of treatment and to reframe opioid addiction as a health crisis rather than a criminal justice issue, treatment is slowly becoming more accessible. Unfortunately, it isn't matching the rate at which addiction is overwhelming counties in the state, and oftentimes addicts end up detoxing in jail rather than receiving treatment. However, the police force of one town in New Jersey has created a program modeled after one started by police in Gloucester, Massachusetts. Instead of arresting addicts and jailing them, police in Ocean County have offered amnesty for addicts who want treatment. Drug addicts have the option of turning themselves; along with any drugs or paraphernalia they have, into Manchester Township police headquarters on Wednesday or Brick Township headquarters on Thursday. Instead of being arrested and charged, these individuals will be sent to treatment at a facility in New Jersey at no cost to them. Ocean County prosecutor Joseph Coronato says that the aim of the program is to address the real problem of heroin in New Jersey, to treat the disease and to focus police efforts on targeting traffickers and dealers rather than users. For the thousands of people suffering from opioid addiction in New Jersey, this is a step towards receiving treatment for their disease, rather than becoming trapped in an endless cycle of jails and courtrooms.
Making a Start
New Jersey, like the rest of the nation, has suffered immensely under the wave of opioid addiction that has destroyed countless lives over the past decade. Fortunately, there is hope for people stuck in the cycle of addiction. Right here in New Jersey, where the opiate crisis has peaked, is the Discovery Institute for Addictive Disorders. At Discovery, we treat clients who struggle with addiction from detox all the way through aftercare. Our program is equipped to help people afflicted with opiate addiction, alcoholism, or any other substance dependence. If you need help, call us today at 888-616-7177 to talk to an admissions specialist.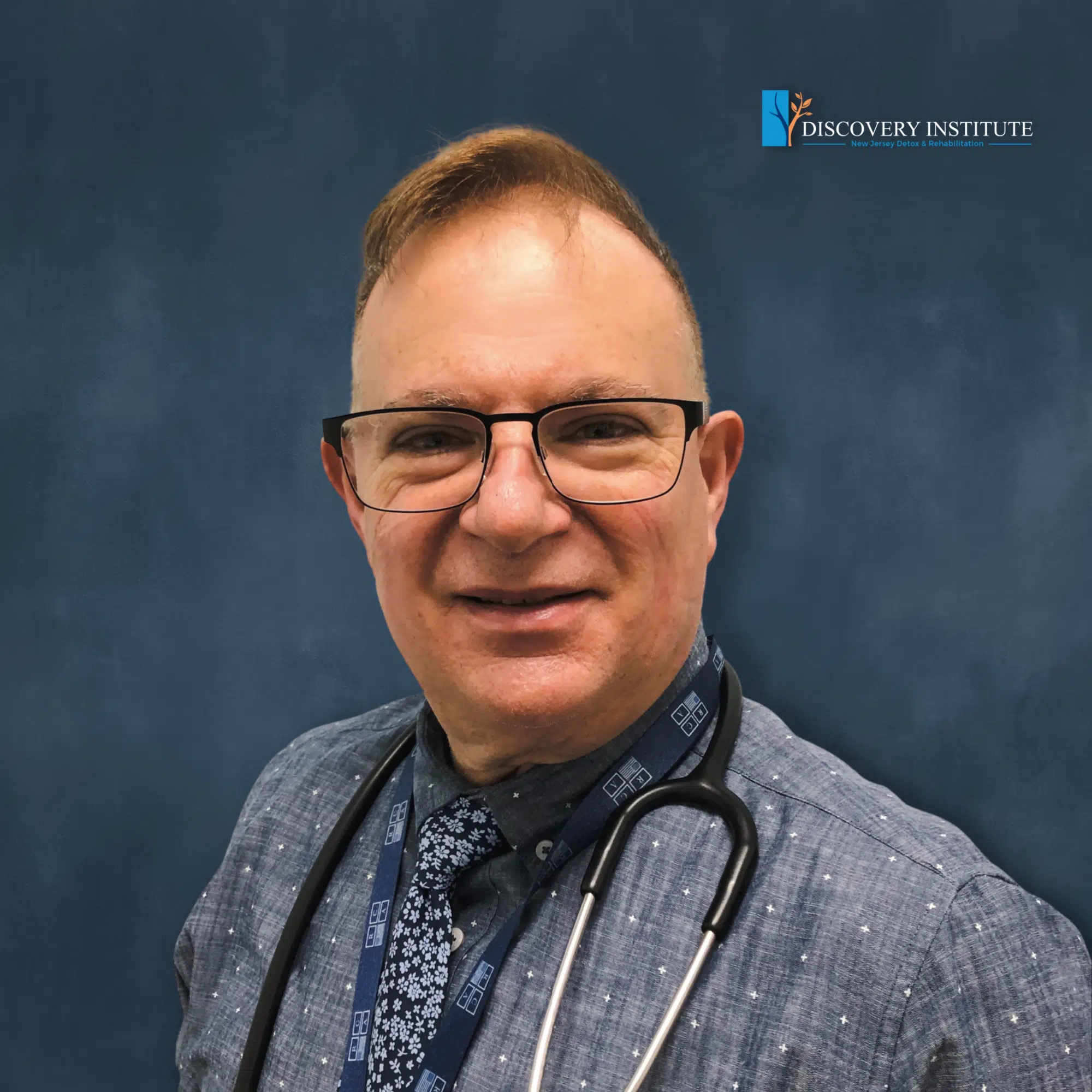 Dr. Joseph Ranieri D.O. earned his BS in Pharmacy at Temple University School of Pharmacy in 1981 and His Doctorate Degree in Osteopathic Medicine at the Philadelphia College of Osteopathic Medicine in 1991. He is Board Certified by the American Board of Family Medicine and a Diplomate of the American Board of Preventive Medicine Addiction Certification. Dr. Ranieri has lectured extensively to physicians, nurses, counselors and laypeople about the Disease of Addiction throughout New Jersey and Pennsylvania since 2012.