On November 13th, the New Jersey Department of Health announced a new online research and informational tool called the Opioid Data Dashboard. It's provided free of charge for public health clinics, researchers, policy makers and the general public to assist in the overall national fight against the opioid crisis. The resources is located at https://www.state.nj.us/health/populationhealth/opioid/ for anyone with an internet connection to access.
According to the Department of Health Commissioner Dr. Shereef Elnahal, the Opioid Data Dashboard features information on opioid drug related deaths, a Prescription Monitoring Program statistical analysis, information about and availability of opioid canceling agents like naloxone, hospital visits, treatment admissions and discharges surrounding opioid addiction and administration. In a statement by Elnahal when unveiling the tool, he revealed "More than 100 people die every day in the United States from opioid related drug overdoses and it is our sincere hope that information contained in the dashboard will guide prevention efforts and lead to data-driven decision making in combating this devastating epidemic."
New Jersey Addiction Stats
Multiple sources are compiled and organized on the dashboard originating from the Department of Health itself as well as the New Jersey Attorney General's Office and other independent records. Part of the data comes from the already established New Jersey Coordinator for Addiction Response and Enforcement (NJCARES) website, which documents count-specific accounts of overdose deaths, counter-agent administration (naloxone use) and active opioid prescriptions. The Opioid Data Dashboard contextualizes that information with more specific information such as discharge data, crime reports and substance abuse treatment data.
In addition to this information, it also provides basic information about types of opioids and effects, statistical trend analysis of specific prescriptions of benzodiazepine, stimulants, naloxone, drug-related hospital visits and drug related deaths such as complications from overdose. All of the information provided has the ability to be searched, filtered and organized to the visitor's needs as well as custom formatting for printing or feeding into other analyzation tools. Most of the data will serve healthcare specialists, researchers and addiction treatment centers with up-to-date information which will allow a more effective way to handle the current problems associated with opioid use, it's ties to unintended addiction from prescriptions and monitoring resources needed to handle and distribute treatment effectively across the state.
The project is funded through the Data-Driven Prevention Initiative (DPPI) Grant received from the Centers for Disease Control and Prevention (CDC). This and it's parent site NJCARES are the latest additions to the increased resources being created to help Americans and New Jersey residents actively prevent and treat opioid abuse and addiction.
For the Best in NJ Detox Centers…
Opioid Use Disorder (OUD) is a serious illness that can result in permanent injury or death if untreated. If you know someone who may be suffering from their addiction to prescription drugs like oxycodone or hydrocodone, please call Discovery Institute New Jersey to speak to a counselor about treatment options at 844-478-6563.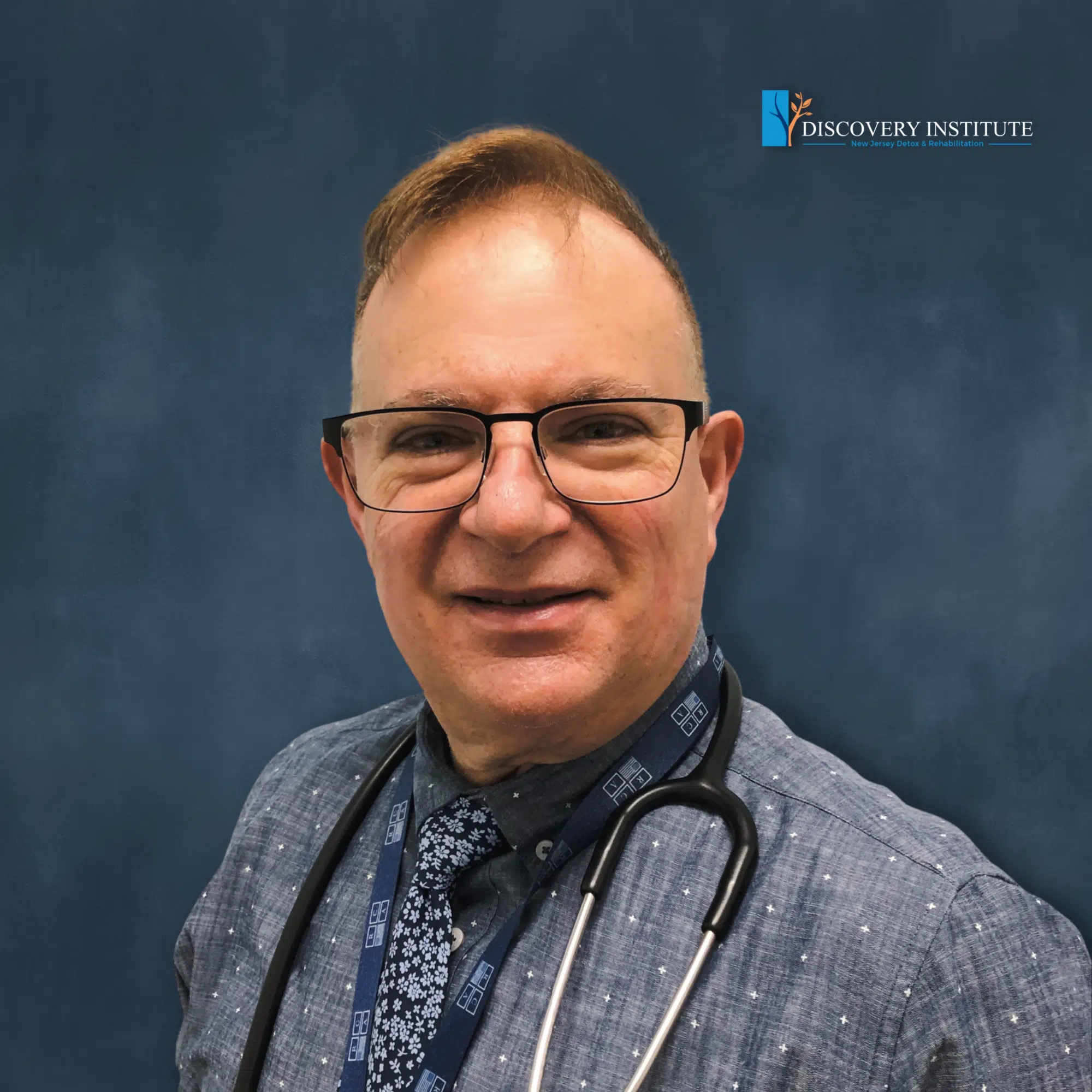 Dr. Joseph Ranieri D.O. earned his BS in Pharmacy at Temple University School of Pharmacy in 1981 and His Doctorate Degree in Osteopathic Medicine at the Philadelphia College of Osteopathic Medicine in 1991. He is Board Certified by the American Board of Family Medicine and a Diplomate of the American Board of Preventive Medicine Addiction Certification. Dr. Ranieri has lectured extensively to physicians, nurses, counselors and laypeople about the Disease of Addiction throughout New Jersey and Pennsylvania since 2012.