The alarm didn't go off so you missed the bus that takes you to work. When you get to work your boss threatens to fire you—again. All you want to do is sit down and get to work, but your brain buzzes about the potential of unemployment.
You clock out at the end of the day, deeply stressed about struggling at work. The bottle of alcohol sitting at home seems like a good way to escape. This is how stress and addiction happens. It's even tougher for individuals to handle stress and recovery when suffering from a substance use disorder.
A small amount of stress can be a good thing at times. However, too much of it can hurt a person's physical and mental health. Discovery Institute understands how casual substance use can turn into a substance use disorder because of too much stress. That's why we show members how to preserve their mental health and handle relapse triggers.
How Are Stress and Addiction Related?
Some people may not know that stress is considered a health condition. Research from 2018 shows that around 26% of people feel stressed out at least once a week. People are more prone to feel on edge when they're struggling at work. They may resort to drug dependency to feel some sense of normalcy.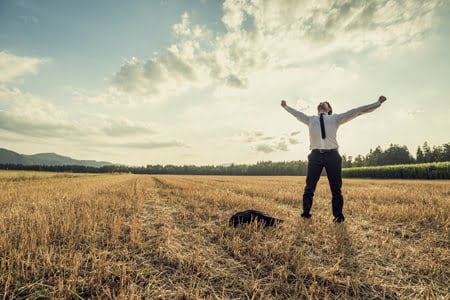 Many people can identify with having a drink after a long day at work. What many fail to realize is that the overwhelming majority of those suffering from addiction are actively employed. Studies show that 70% of non-medical drug use is by employees, most likely to help blow off steam.
This is what happens to the body when it's stressed:
It causes physical and emotional strain
Stress releases neurochemicals and hormones
Blood pressure and blood sugar levels rise
Heart rate increases
Muscles tense up
The National Institute on Drug Abuse (NIDA) found that stress and drugs both release similar brain chemicals. Therefore, long-term stress can make some more prone to a substance use disorder. Certain brain mechanisms affect a person when they use substances and when they're stressed. For one, it affects long-term potentiation (LTP), which has to do with retaining information.
How To Handle Stress and Addiction While Struggling At Work
The way to handle stress and addiction while struggling at work is to keep an inventory of how you're feeling. This is also applicable to other stressors, like school or being in a relationship. Be honest about how you're feeling, and more importantly, don't ignore it.
Stress and relapse can happen by ignoring negative emotions. People resort to drugs and alcohol when they bottle up their feelings. Don't ruminate on it, but make a mental note. If this happens during work, take a moment to decompress. Walk away from the desk. Go on a bathroom break and take deep breaths.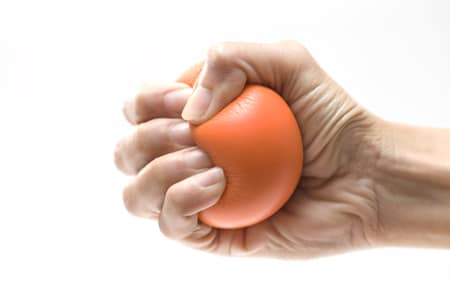 However, battling stress and addiction is more than taking bathroom breaks. Besides, you can't always go to the bathroom in the middle of a stressful situation unless you want rumors starting about irritable bowel syndrome. The best way to handle stressors when you're struggling at work is to mindfully practice ways to decrease them.
9 Ways To Handle Stress and Addiction
1. Start Journaling
Journaling is a great way to express negative thoughts and emotions positively. The way it does this is by helping those who write one process their feelings. They may not truly understand how they feel until they put it into (written) words.
Also, it allows people to track how long they've felt a certain way. So, if they notice that they've been feeling stressed out for a long time they know it's time to take serious action. It can also help understand what triggers the urge to drink and do drugs.
2. Spend More Time In Nature
There is a Japanese practice of mindfulness called forest bathing, or shinrin-yoku. The concept behind it is going to the forest to fully engage in relaxation. Participants are encouraged to be in nature with no intention other than observing the world around them to the fullest. Use all the sense to take in the lush surroundings.
Those interested in forest bathing don't necessarily need to go to a forest. Instead, go anywhere that there are trees. For employees, take a step outside and be around trees. Fully concentrate on the sensation of being in nature to reduce the chance of stress and relapse.
3. Create Art
Art is another way to express negative emotions positively. Creating anything is an experience that uses both the mental and physical parts of a person's body. For one, it takes their mind off of doing anything destructive, like giving into the idea of relapse.
Secondly, it allows them to get their feelings out in the open. Turning stress into something positive is a beautiful experience worth trying out. At work, try to doodle a little. Keep in mind not to resort to this too much at work or you might get in trouble.
4. Try Out Meditation
Meditation isn't just for monks. It's for everyone, especially those struggling with a substance use disorder. Studies indicate that people who frequently practice mediation can stay calmer throughout the day. One study found that the same parts of the brain that lit up during meditation stayed that way after it when a person consistently practiced it.
It's not about clearing the mind. Instead, try to think of yourself as a spectator of your thoughts. Try imagery to guide the meditation. Start thinking about how each part of your body feels. Start at the head and go all the way down to the toes.
5. Move On To Something New
Trying to do anything super stressed out is a surefire way to screw it up. Once a person makes a mistake on a task under stress, it makes them even more upset. It's alright to step away from stressful tasks and come back to them with a renewed state of mind.
Try working on another task when the pressure becomes too much. It will help make fewer mistakes and make for better work. Move on to a new task in the meantime and return to the other one in a better state of mind.
6. Set Boundaries
Setting boundaries are important to prevent stress and relapse. This applies to friends and family members, but also co-workers (even your boss). While it's scary to assert yourself when you feel like it might jeopardize your job. The opposite is true, though. Setting boundaries at work ensures that your co-workers and boss get the best version of you.
For instance, your boss decides to call you on the weekends late at night to talk about work ideas. If this is something that stresses you out, then kindly assert your boundaries. Tell them why it would be better for both of you if they contacted you during work hours instead of randomly in the middle of the night. They'll understand and you'll be less stressed out.
7. Listen To Music
Just like drugs and alcohol, music can release "feel-good" chemicals in the brain. Endorphins make a person feel pleasure and happiness. Music may not release as many as substances, but it does a good job of minimizing stress. If you're stressed at work, take the time to listen to some of your favorite jams.
Don't just mindlessly play it as background music. Mindfully listen. Take a short break and appreciate the melody and lyrics of your favorite music to come back to whatever your doing feeling refreshed.
8. Look Into Therapy
At the end of the day, listening to music and journaling can't fix a serious mental illness. People that deal with stress and addiction may also have a psychological disorder. Only a medical professional can actively help a person suffering from either get out of their mental rut.
A large majority of employee insurance plans cover mental health services. Some of them cover it in full. A therapist can validate a person's feelings and help them take action to avoid the risk of relapse. Many decide to go with a therapist that practices cognitive-behavioral therapy (CBT) or dialectical behavior therapy (DBT). Evidence-based methods can get better results.
9. Exercise
Just like music, drugs, and alcohol, exercise releases "feel-good" chemicals. The mind rewards the body for being active. You don't have to run a triathlon to benefit from exercise. During your lunch break, do a little yoga or go from a power walk. Either of these activities promotes the production of positive hormones and a healthy way to handle stress.
How To Know Your Stress and Addiction Are Out of Control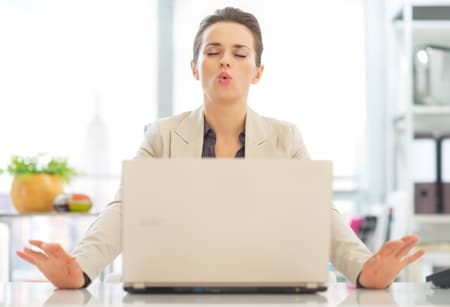 Constant stress can easily push a person to relapse. If the amount of stress you feel on a daily basis makes you upset for the majority of the day each day, it's time to seriously think about getting help. Not only can stress wreak havoc on health, but it can also make drugs and alcohol seem more enticing as a way to escape.
Discovery Institute Can Help You Ease The Pain of Stress and Addiction
We understand the deep bond between stress and addiction. At Discovery Institute, we make members aware of the nature of the two and how to avoid them both. We use traditional medical practices as well as holistic therapy to calm the mind. If you're struggling at work and find yourself using drugs and alcohol to numb the frustration, contact us now. We can help.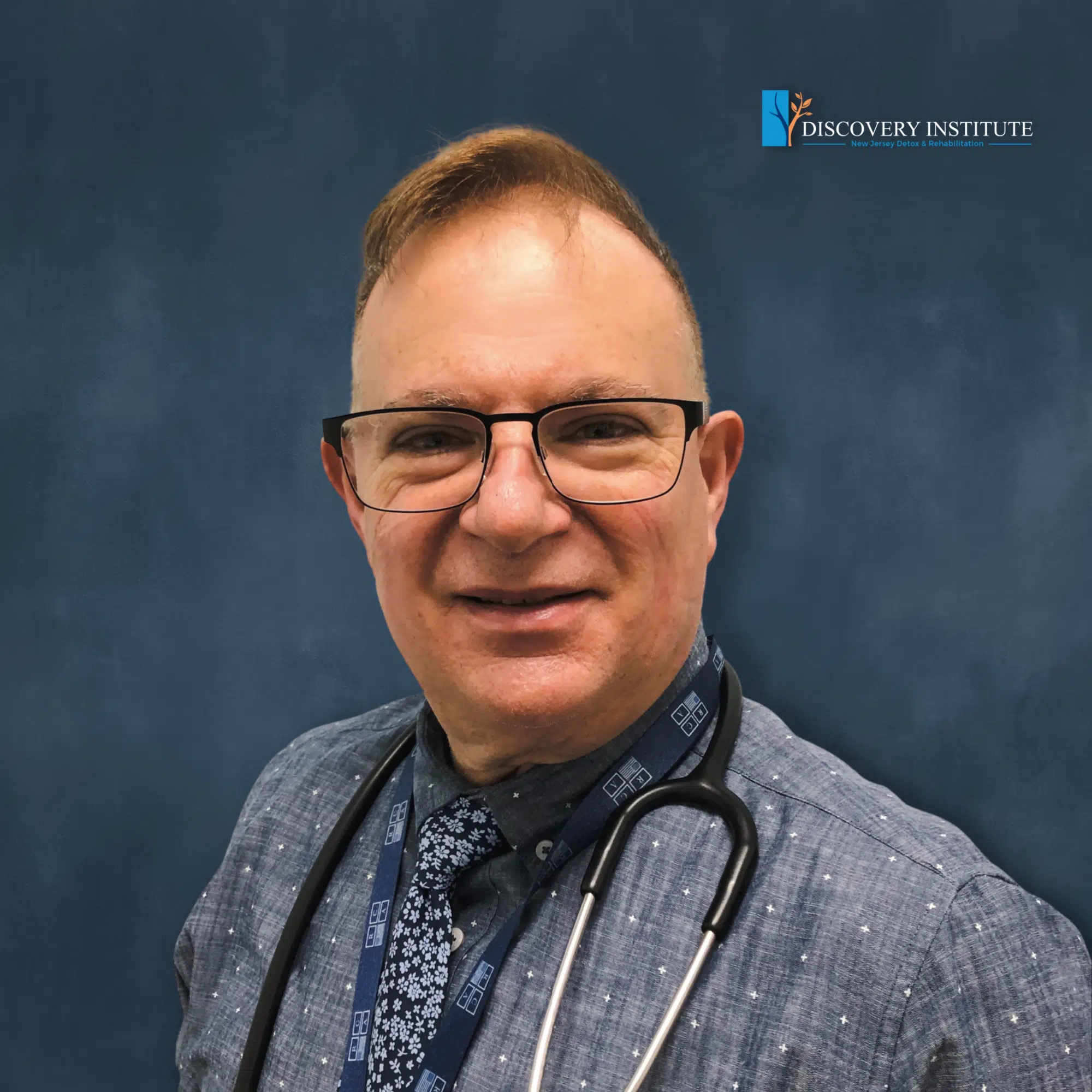 Dr. Joseph Ranieri D.O. earned his BS in Pharmacy at Temple University School of Pharmacy in 1981 and His Doctorate Degree in Osteopathic Medicine at the Philadelphia College of Osteopathic Medicine in 1991. He is Board Certified by the American Board of Family Medicine and a Diplomate of the American Board of Preventive Medicine Addiction Certification. Dr. Ranieri has lectured extensively to physicians, nurses, counselors and laypeople about the Disease of Addiction throughout New Jersey and Pennsylvania since 2012.