Since addiction is a disease that there is no known cure for, recovery is a continuous process. Just like other diseases which require treatment throughout the remainder of a lifetime, the treatment of addiction must be a lifelong ordeal. Aftercare services provided by treatment centers can help provide recovery resources, support, and care for individuals who have already completed a treatment program. There are many benefits that come with utilizing recovery aftercare services, and they should not be overlooked for individuals recovering from an addiction to any substance.
Aftercare Services Help to Reduce Risk for Relapse
According to the National Institute on Drug Abuse, relapsing after detoxing from an addictive substance is not only common but likely. Relapse rates for substance abuse are actually around the same as other common diseases like hypertension, diabetes, and asthma. So, because we know that relapse is possible and common amongst individuals who have completed addiction treatment, it's important to try to prevent relapse. Preventing relapse is of great importance because the majority of overdose deaths occur during a relapse in the days of early recovery. This is due to reduced tolerance as a result of detoxing throughout treatment. The body is no longer used to high doses of the drug of choice, causing a fatal overdose. Aftercare services allow these individuals in early recovery to continue treatment and reduce the risks for relapse.


The Risks for Relapse
Confidence: It can be challenging to finish a treatment program and be completely confident that you are going to succeed in recovery. Along with the obvious risk for relapse, assimilating back into society that embraces drug use is a trigger in itself. Aftercare services allow less-than-confident individuals to return to the treatment methods that they are comfortable with whenever their confidence wavers. It's important to be confident throughout recovery in your ability to stay sober, and aftercare services can help with this by providing the methods and resources you need.
Assimilation: Going from residential treatment back to the real world can be extremely stressful. It takes time and commitment to make lifestyle changes, and 30 days at a residential facility is just not that much time to gain new lifestyle perspectives and routines. With aftercare services, individuals can talk about the challenges that they face in assimilating back into society now free from using drugs or alcohol. Additionally, aftercare services often help with the assimilation process offering resume building, job searching, and school placement services.
Motivation: Obviously, without motivation to stay sober, remaining sober isn't likely. Being surrounded by recovery support and resources can keep individuals in recovery motivated to stay sober. Aftercare services allow graduated individuals to gain their motivation for sobriety at alumni meetings and events where they can interact with like-minded recovery individuals.
Aftercare Services Offered at Discovery Institute
Here at Discovery Institute, we understand how important aftercare services are for our treatment graduates in reducing the risk for relapse. We want our patients to have the best chance for long-term recovery success. We offer aftercare services for each and every treatment graduate which includes:
Doctor Referrals: Whether patients are local or from out of town, therapists and doctors will be required to continue recovery needs like therapy and medications. Discovery Institute has many relationships with numerous reputable doctors and therapists around the country which all instill the same compassion and respect for their clients. We can refer our graduated patients to these recovery doctors and therapists as a part of our aftercare services.
Sober Living: To help with assimilating from treatment back into the real world, many individuals who have completed treatment can benefit from living in a sober living environment. This gender-specific housing facility can help to place people on the right track to getting jobs, going to school, and recovering relationships. With a high standard for recovery expectations, individuals who live in sober living housing are less likely to relapse once treatment is complete.
Sobriety Support: Of course, meeting with others in the recovery community through 12-step methods are supportive throughout sobriety. These meetings are available to anyone who wishes to join, including alumni of Discovery Institute.
If you or a loved one is struggling with addiction, please give us a call today at 888-616-7177. You can get free from your addiction, and we can help!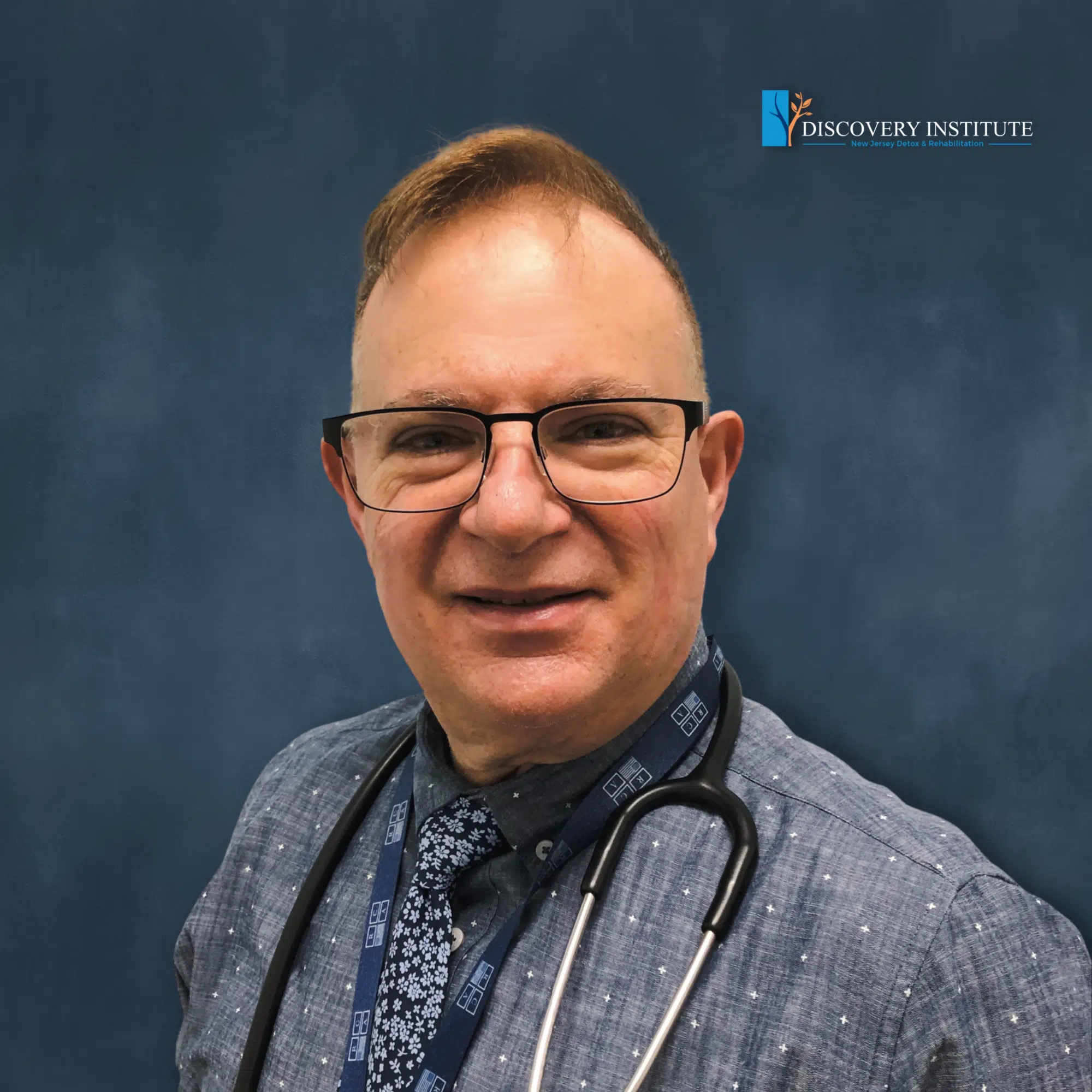 Dr. Joseph Ranieri D.O. earned his BS in Pharmacy at Temple University School of Pharmacy in 1981 and His Doctorate Degree in Osteopathic Medicine at the Philadelphia College of Osteopathic Medicine in 1991. He is Board Certified by the American Board of Family Medicine and a Diplomate of the American Board of Preventive Medicine Addiction Certification. Dr. Ranieri has lectured extensively to physicians, nurses, counselors and laypeople about the Disease of Addiction throughout New Jersey and Pennsylvania since 2012.