The COVID-19 pandemic has brought to light the many inefficiencies in our healthcare system. People all over the U.S. are currently required to stay at home unless they're going to "essential businesses," which include grocery stores, convenience stores, banks, and pharmacies. Pharmacies are especially important because they provide people with prescriptions that help them function in their day-to-day lives.
However, federal and state laws have made access to prescriptions difficult during this time. Many prescriptions are limited to access by mail or have a cap on quantities. This can be detrimental to people recovering from an addiction, who need specific medications to stay healthy. Methadone and buprenorphine are two of these essential prescriptions. 
Patients need more immediate access to medication during the COVID-19 pandemic so that more addictions can be prevented. We'll explain more on this below.
Current Prescription Measures
Right now, methadone and buprenorphine are controlled under the Controlled Substances Act (CSA), which places tight regulations on these medications and other substances. The CSA states that methadone used to treat pain can be dispensed through a pharmacy, while methadone used to treat addiction is restricted to distribution through a methadone clinic.
Both methadone and buprenorphine are used to treat opioid use disorder. However, these medications have restrictions because they are, in fact both opioids, which are already addictive.
In addition to the federal government, states will also have their regulations on dispensing prescriptions, and these all vary.
Currently, Medicare Part D and Advantage plans will provide a 90-day supply of prescription drugs when requested. If a patient's access to in-network pharmacies is disrupted during COVID-19, Medicare is also required to reimburse the cost of their prescription from an out-of-network pharmacy.
How People Get Access to Prescriptions During the COVID-19 Pandemic
The Centers for Disease Control and Prevention has recommended that people have enough medication for two weeks during the coronavirus pandemic. Although pharmacies are considered "essential businesses," CDC regulations encourage limiting physical contact and only going out when necessary.
The Substance Abuse and Mental Health Services Administration (SAMHSA) has also issued COVID-19 medication treatment guidelines for all kinds of prescriptions, including opioids, as well as telehealth sessions. These are extremely helpful for people recovering from addiction.
The Centers for Medicare and Medicaid Services also can relax some of the Medicare restrictions on prescriptions during the pandemic.
Some states are waiving federal regulations on prescription dispensing. For example, Indiana is letting opioid treatment facilities distribute naloxone to some patients through a lockbox to minimize physical contact during COVID-19.
Why Should People Have More Access to Prescription in Emergencies?
It's hard enough for people to get the medication they need every day. When natural disasters or pandemics happen, medication restrictions are even tighter. During Hurricanes Katrina and Sandy, a miscommunication led to patients missing treatment appointments, which put them at high risk for withdrawal and relapse.
Although we do want to prevent new cases of substance use disorder and drug addiction, especially while people are in quarantine and not working, methadone and buprenorphine are also proven to save lives. They also help people stave off drug cravings.
For patients taking methadone to treat addiction during the COVID-19 pandemic, the current prescription restrictions might not be suitable. People are encouraged to stay at home, and people who need methadone to recover will need access to their methadone clinics. If individuals miss a dose of methadone or buprenorphine, they could lapse back into substance misuse.
Addiction Treatment is Available at Discovery Institute
If you need addiction treatment during this global pandemic, Discovery Institute is here to help. We are still accepting patients who have not contracted COVID-19, and we screen all patients before they're admitted. If you require methadone, we can direct you to a methadone clinic nearby. Contact us today to learn more about our addiction treatment programs. You can take control of your life once more and conquer your substance use disorder for good.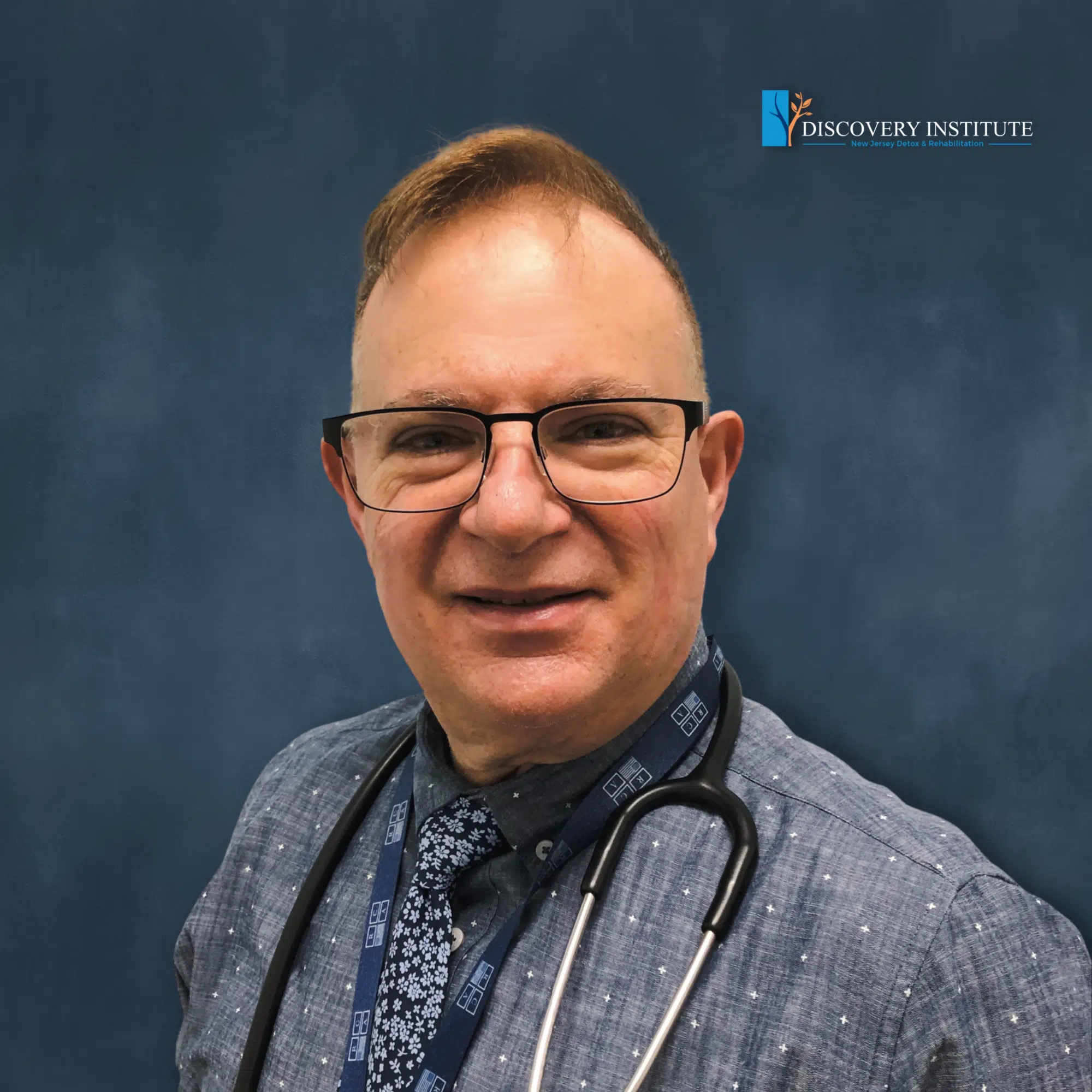 Dr. Joseph Ranieri D.O. earned his BS in Pharmacy at Temple University School of Pharmacy in 1981 and His Doctorate Degree in Osteopathic Medicine at the Philadelphia College of Osteopathic Medicine in 1991. He is Board Certified by the American Board of Family Medicine and a Diplomate of the American Board of Preventive Medicine Addiction Certification. Dr. Ranieri has lectured extensively to physicians, nurses, counselors and laypeople about the Disease of Addiction throughout New Jersey and Pennsylvania since 2012.