Are you struggling with an addiction? If you are, you may be continuingly becoming a danger to yourself, others, and the world around you. However, many do not know the extent of their addiction, to the severity. In fact, many are unsure about whether or not they actually have a problem. This is especially often the case in the lives of those who struggle with alcoholism. If you are worried that you may be struggling with addiction, or you worry your loved one is dealing with substance abuse, it may be time to get a drug assessment for court.
These are not always for court cases, but a drug assessment for court can also benefit evaluating addiction as a whole. Today we will be discussing drug and alcohol evaluation, with a specific focus on drug assessments for court.
What is Drug and Alcohol Evaluation?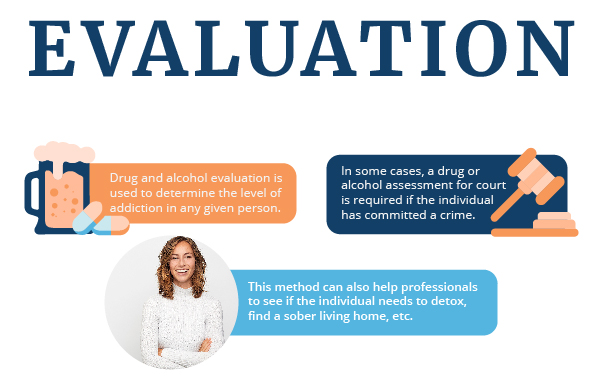 The drug an alcohol evaluation is a method which professionals use to determine the level (if any) of addiction in any given person. This is done so that professionals know how to best treat individuals who suffer from addiction. It's especially difficult since different kinds/severities of addiction require diagnosing different treatments.
These assessments can be used by employers when they are looking to hire someone, but are unsure whether addiction will be an issue, families who are worried about their loved ones, and even banks. In certain cases, like we will talk about today, a drug assessment for court is required should the individual has committed a crime like a DUI, or a drug and alcohol-related arrest. It is not always used by the court, since sometimes drug assessment for court can be used to console concerned families, etc. In any case, drug assessment for court can be an incredible first step on the journey to recovery.
The Purpose of a Substance Abuse Assessment
There are several reasons why substance abuse assessments are used, including the following: Professionals can utilize drug assessments to see if the individual in question presently has a substance use disorder. It can also be utilized to assess the severity of the addiction. In other cases, drug assessments are able to determine if the individual has a co-occurring disorder.
This is when a mental illness (or any other disorder) is present at the same time as an addiction, and the two disorders become intertwined. Thus, they strengthen each other and become harder to treat. It is also a way to determine if the individual in question has become a threat to themselves or others, and the assessment is a way of seeing how the addiction has affected the lives of those in contact with the individual who is suffering. Another purpose could be to determine treatment moving forward. Finally, a drug assessment for court is used when an individual commits a drug or alcohol-related crime.
More About the Drug and Alcohol Evaluation Process
A substance abuse assessment provides addiction professionals with an initial look into an individual's drug or alcohol problems. The drug assessment gathers tons of data about the person's life. This includes psychological data, sociological information like their upbringing, past history of addiction in the family, and so on.
This information, once it has been gathered, can help professionals to assess the method of treatment for the struggling individual. It is a huge difference between whether the individual needs inpatient or outpatient treatment. It can also help professionals to see if the individual needs to detox, a sober living home, etc. All in all, the drug assessment is necessary for the treatment to become personal. This stops the person from being data and makes them a person trying to recover.
At the Discovery Institute, our patients are people. This means that the assessments we use are in order to get to know you. Once we know you, we can determine the best way to treat you. It is also helpful for issuing legal documents, helping to understand the court history, and so on. We can use the drug assessment for court penalties like probation, getting your license reinstated, and so on and so forth.
A Legal Court-Ordered Substance Abuse Assessment
In some cases of substance abuse, a judge might need the drug assessment for court administered by a specifically certified company. The Discovery Institute is licensed and all our clinicians are up to the standards of the state. Before we continue, let's overview a few of the offenses which it is commonplace to require a drug assessment for court.
Driving under the influence (DUI) / Driving while intoxicated (DWI)
Drug or alcohol possession
Drug trafficking or unlawful distribution
Manufacturing or distributing controlled substances
Disorderly conduct
Public intoxication
Using a false ID
These cases may require specific documents in the drug assessment for court (you may need to obtain them from your attorney).
The documentation might include:
A copy of the arrest report
The report from your NEEDS Assessment (if you attended a DUI Alcohol or Drug Use Risk Reduction Program)
A driving history report from the Department of Driver Services or Department of Motor Vehicles (typically going back 7 years)
Documentation of any other criminal offenses or arrests.
The assessment will usually take less than two hours. Once the assessment has been surveyed, one of our licensed clinicians will look over the previously describe documents and give you an interview. This is to determine if your offenses indicate that you are, in fact, struggling with a substance use disorder. The other option is that you have just misused substance at the one-time event of your arrest. What happens next is based on the drug assessment for court, and your clinician's recommendation. You may have one or more requirements based on the findings of the assessment. A few possibilities are as follows:
DUI Alcohol or Drug Use Risk Reduction Program (RRP)
Drug or alcohol abuse counseling sessions
Random drug and/or alcohol urinalysis
12 step meetings
Drug or alcohol abuse education classes
Drug or alcohol abuse treatment program: either inpatient or outpatient
In certain cases, the court will order that you do one of the above consequences even before a drug assessment for court. If this is the case, do so immediately. Not only will all of these things benefit you in your journey to recovery, but it could also alleviate the severity of your repercussions.
It's helpful to note that wanting to change is an important part of the recovery journey, and even if it is ordered by a court, anywhere is a great place to start recovery. It is never too late.
Drug Assessments Are to Help You Get Out What You Put In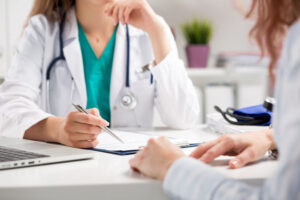 Something to keep in mind is that these assessments are to help you succeed in life in the best way possible. They are not to punish you, but to help make you better. These are ways to get you the treatment that works specifically for you. This may be a very beneficial and eye-opening experience for you. However, you get out what you put into the drug assessment. Perhaps looking at it through the lens of a tool to help better yourself will help you. We at the Discovery Institute encourage you (whatever the reason you are taking it), to answer openly and honestly. You cannot get the most effective treatment scheduled, nor can you get the most eye-opening, and helpful results, if you do not put forth the best effort.
What To Do When You Hit Rock Bottom
It may seem like you have hit rock bottom if you receive a drug assessment for court. However, this is not true. As previously discussed, the drug assessment for court is to help you, not to hurt you. However, that does not change the feeling that we have gone past the point of no return. If you feel like you have hit rock bottom, or if you buy into the myth that you don't need help until you hit rock bottom, here is a disclaimer; the best time to start seeking help is right now.
There is no such thing as a universally agreed upon rock bottom, which leads us to conclude it does not exist. Therefore, the best time to seek help is right now. And one of the best ways to start is to reach out to take a drug assessment.
Contact Us
If you or a loved one feel as though you are struggling with a substance use disorder, it is time to get help. There is hope for each individual who is suffering from alcoholism or drug abuse.  Whether it is you or a loved one, you should contact us at the Discovery Institute in order to get treated. Making a quick call, or connecting in any way, is an incredible first step to recovery. It is never too late to make a change for the better! Simply consider reaching out today by calling (844) 433-1101. Allow us to help you overcome addiction here at the Discovery Institute of New Jersey.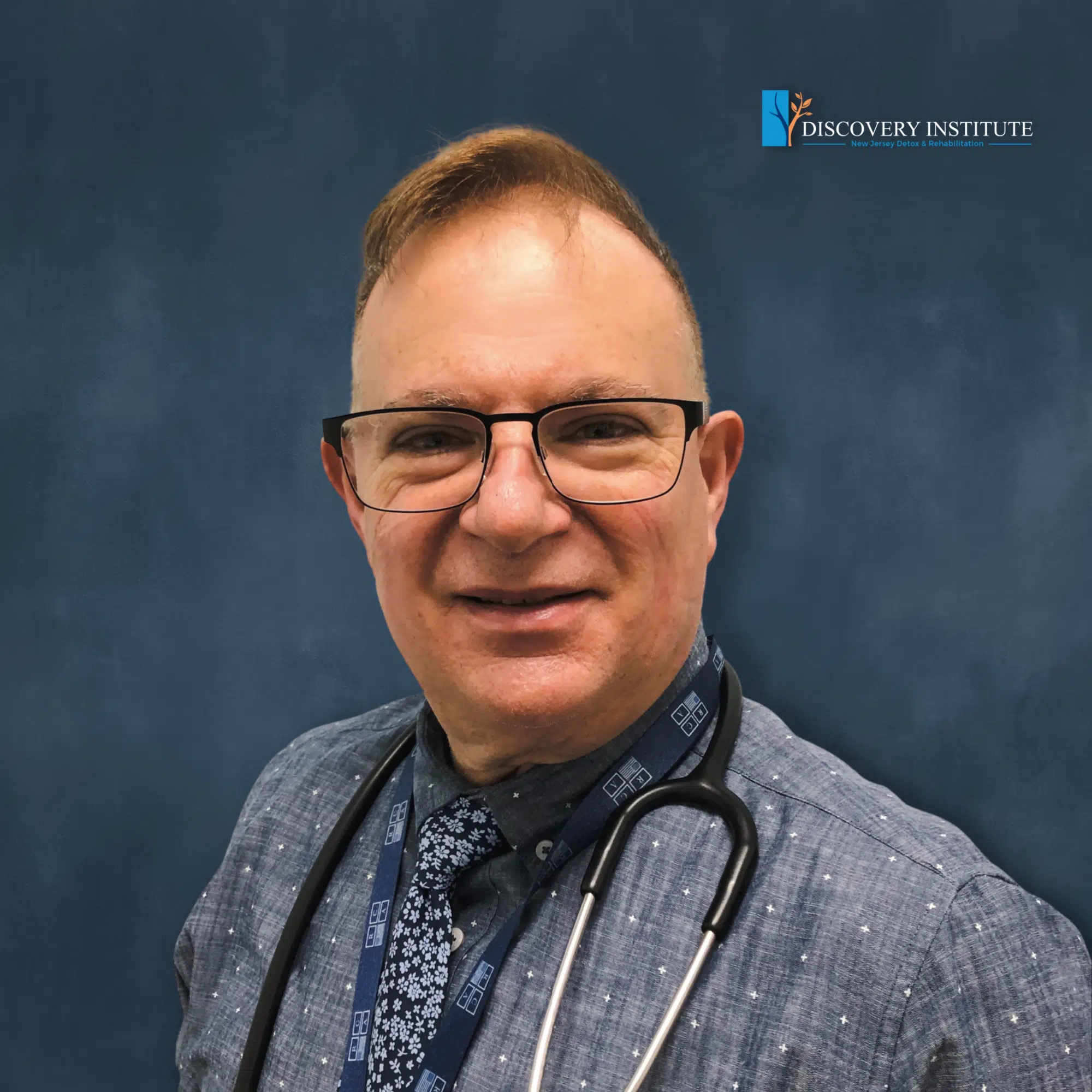 Dr. Joseph Ranieri D.O. earned his BS in Pharmacy at Temple University School of Pharmacy in 1981 and His Doctorate Degree in Osteopathic Medicine at the Philadelphia College of Osteopathic Medicine in 1991. He is Board Certified by the American Board of Family Medicine and a Diplomate of the American Board of Preventive Medicine Addiction Certification. Dr. Ranieri has lectured extensively to physicians, nurses, counselors and laypeople about the Disease of Addiction throughout New Jersey and Pennsylvania since 2012.