Helping your loved one enter addiction treatment in NJ is a big step for both them and their family and friends. When it comes to choosing a rehab for your loved one, it is crucial that you have all of the facts. Before deciding on which rehab they should enter, take a look at the following questions. Having the answers will help you rest easy that your loved one has the proper care.
4 Questions to Ask a Rehab Facility
Do you have a full-time, on-site medical staff?
Not only does a full-time medical staff instill reassurance that your loved one is safe, it also fosters a true understanding of their unique needs. Additionally, it helps with communication and tracking your loved one's progress in treatment.
What credentials do your facility and staff hold?
Credentials say a lot about a facility, as well as what to expect for your loved one's recovery. Not to mention, knowing that the people responsible for treating your loved one's addiction are properly qualified will help you sleep at night.
What type of recovery services do you offer?
A rehab facility that offers a range of services will help assure that your loved one's needs are met. Whether they need intensive outpatient care that works with other responsibilities or supplemental holistic therapy, know that what your loved one's needs is offered.
What happens after treatment?
Rehabilitation Aftercare and Sober Living are great resources for a smooth transition out of treatment. Know what your loved one can expect before the end of treatment comes.
Are You Looking for Addiction Treatment in NJ?
At the Discovery Institute, we offer evidence-based treatment programs for long-term sobriety. Moreover, our facilities provide various therapy options and a caring atmosphere. Contact us today to learn more about our services.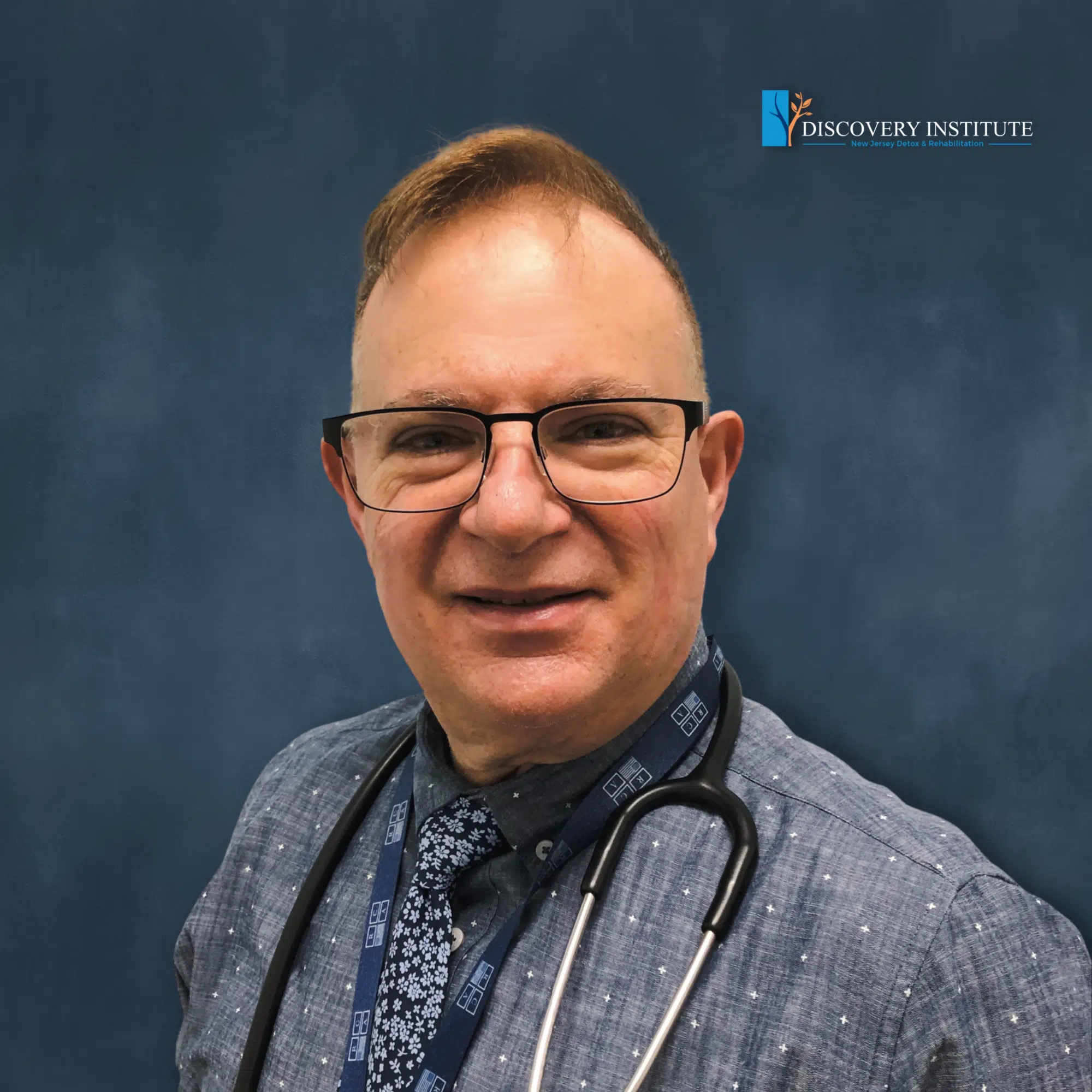 Dr. Joseph Ranieri D.O. earned his BS in Pharmacy at Temple University School of Pharmacy in 1981 and His Doctorate Degree in Osteopathic Medicine at the Philadelphia College of Osteopathic Medicine in 1991. He is Board Certified by the American Board of Family Medicine and a Diplomate of the American Board of Preventive Medicine Addiction Certification. Dr. Ranieri has lectured extensively to physicians, nurses, counselors and laypeople about the Disease of Addiction throughout New Jersey and Pennsylvania since 2012.