COVID-19, also known as coronavirus, is a respiratory disease that has rapidly spread across the globe over the past few months. With more than 123,000 deaths as of April 2020, it hasn't only affected our health; it's also undoubtedly impacted our way of life. Many stores, restaurants, and parks remain closed to "flatten the curve" and lessen the number of COVID-19 cases.
This sudden disruption of daily life can be devastating for people who are recovering from addiction, who depend on routines to stay sober. We'll break down how COVID-19 affects addiction, as well as any virtual mental health resources that can help them during this time.
How Does COVID-19 Affect an Individual's Body?
In a healthy person, COVID-19 attacks the lungs by infecting cells in their lining. The first symptoms you'll notice are a dry cough, headache, fever, shortness of breath, fatigue and muscle pain. As the virus moves from the upper respiratory tract to the lower, these symptoms will get worse. Serious COVID-19 cases can cause bronchitis or pneumonia, and sometimes even acute respiratory distress syndrome (ARDS).
When we look at how addiction impacts the body in general, it wreaks havoc on it. Addiction weakens the immune system and destroys internal organs. Methamphetamine can damage blood vessels in the brain and heart, tooth decay and respiratory problems, while excessive alcohol consumption can cause cirrhosis of the liver, brain damage and cancer. Opioid use disorder can result in pulmonary damage. Smoking marijuana can also put pressure on the lungs, weakening them.
In healthy patients, the immune system might be able to contain COVID-19 to the upper tract. However, if addiction has already affected your body, COVID-19 could do even worse damage since your immune system is weak.
How Does COVID-19 Affect Mental Health?
A sudden disruption in routine is already hard enough for healthy people, leaving them depressed, anxious and stressed. For those recovering from addiction, this change can be especially surprising and confusing. Those recovering or suffering from addiction might already deal with mood disorders, which results in co-occurring disorders. They usually self-medicate to deal with depression or bipolar disorder, and this can make their mental health symptoms worse.
People who are at a high risk of contracting COVID-19, such as healthcare workers, first responders, people with mental health issues and addicts (both current and recovering), might be more stressed about the virus.
Coping with COVID-19 and Addiction
People on the front lines of the virus can develop secondary traumatic stress (STS) during this time. Symptoms of STS include fatigue, guilt, fear, and social withdrawal.
To avoid developing STS, it's important to do the following:
Avoid using alcohol, drugs or tobacco to cope with the stress of the crisis.
Allow time for self-care.
Take a break from social media and watching the news.
If you're a healthcare worker, create a buddy system with a coworker to monitor stress and workload.
By maintaining healthy habits and social distancing, you can avoid contracting COVID-19 and also keep yourself from relapsing back into addiction.
Get Virtual Help for Addiction During COVID-19
Many 12-Step meetings like Alcoholics Anonymous (AA) and Narcotics Anonymous (NA) that gather in person are moving online to free video platforms like Zoom and Google Hangouts Meet. Having virtual meetings when you can't meet in person can help you maintain your recovery and keep a somewhat normal routine. Check the AA and NA websites for any virtual meetings that are near you.
If you're in recovery and you regularly attend therapy, many licensed mental health counselors are holding virtual "telehealth" sessions via webcam and phone calls. Ask your therapist if he or she is offering these alternatives to in-person sessions.
The following is a shortlist of virtual resources for addiction recovery:
The Substance Abuse and Mental Health Services Administration has provided a full list of virtual recovery programs.
Contact Discovery for Addiction Help Today
We know this is a difficult time for you and your family, especially if you're suffering from addiction. Discovery Institute is still accepting patients in light of the pandemic. Contact us now to peak with a representative about how you can recover from substance use disorder.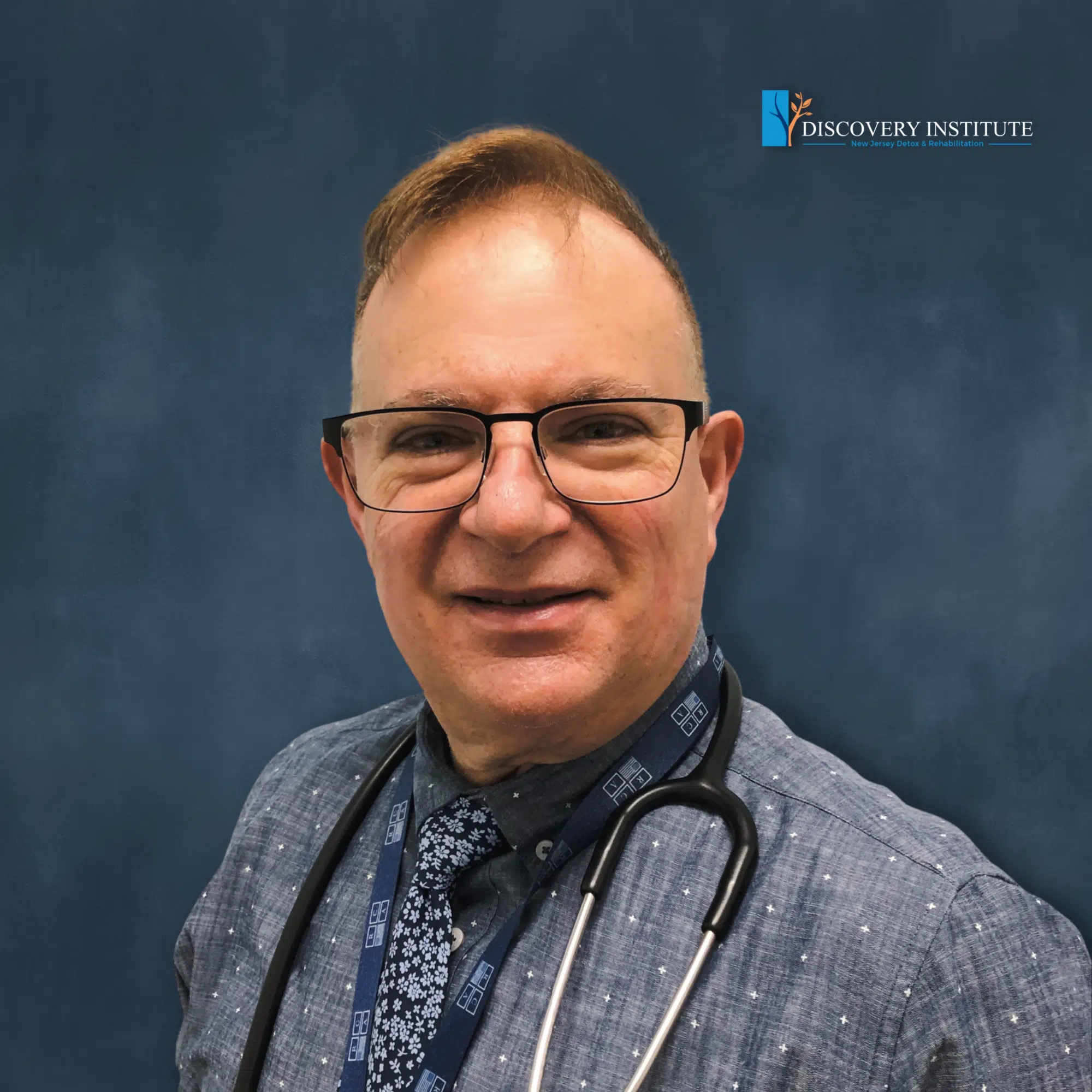 Dr. Joseph Ranieri D.O. earned his BS in Pharmacy at Temple University School of Pharmacy in 1981 and His Doctorate Degree in Osteopathic Medicine at the Philadelphia College of Osteopathic Medicine in 1991. He is Board Certified by the American Board of Family Medicine and a Diplomate of the American Board of Preventive Medicine Addiction Certification. Dr. Ranieri has lectured extensively to physicians, nurses, counselors and laypeople about the Disease of Addiction throughout New Jersey and Pennsylvania since 2012.