Thank you for voting us
America's Best Addiction Treatment Center 2022
Two Years in a Row
At Discovery Institute we know that each client is unique and their case must be treated as
such. We begin our treatment planning as soon as we know a client will be coming through our doors, to ensure that we provide the services that will best fit their needs for recovery. Treatment planning is kind of like a road map for the end goal, which is health and sobriety. We work with our clients to come up with the best, custom, and individual road maps as we can.
What Does Treatment Planning Involve?
Coming up with a treatment plan combines a number of different elements for success. We focus on the following:
Substance abuse history
Initial drug screening
Mental health history and evaluation
Family history and dynamics
The client's status at work or in school
Legal issues
Medical history and special needs
Past trauma and significant events
Once our doctors and therapists have gathered all of this information, we work with the patient and sometimes their family to come up with the best course of action for treatment. We prescribed the best medication for their needs and come up with the best treatment track to address their biggest concerns.
A client's treatment plan is not set in stone. It is constantly re-evaluated as the patient goes through their course of treatment, and is subject to change and evolve based on their needs at any time.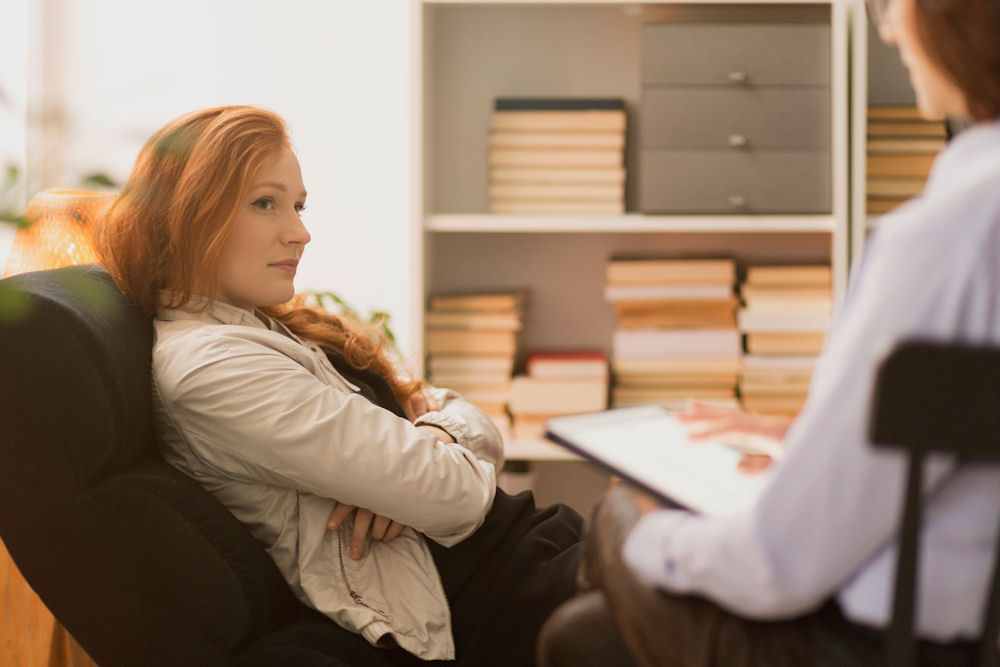 Substance Use Disorder Treatment Options
Some substance use disorder treatment options are listed below:
Inpatient Residential Treatment
Intensive Outpatient Treatment
Outpatient Treatment
Detox Treatment
Therapy
When it comes to being treated for substance use disorder, there are a vast array of treatment options for people to consider. No one individual is exactly the same as the other. Because of this, individualized treatment is at the forefront of what we do at Discovery Institute. We believe in the uniqueness of individuals influencing their treatment options. Because of this, we have seen a plethora of successful results.
Inpatient residential treatment is meant for more severe forms of substance use disorder. Lasting anywhere between 28 days and six months, inpatient residential treatment allows individuals to stay overnight at a treatment facility for an extended period of time.
Those who are treated with this method have 24/7 access to professional medical personnel. Not only that, but throughout the week patients have opportunities for individual, group, or family therapy as well as access to professional psychiatrists.
An intensive outpatient program (IOP) is a method of care in which those who suffer from substance use disorder and are in need of treatment don't require the intensity of a residential program. In addition to this, they are also not ready for the responsibility and freedom that an outpatient program offers.
Intensive outpatient programs treat the following:
Patients in an intensive outpatient program spend quite a bit of time at treatment centers; the main difference between them and residential patients is that they sleep in their own homes. This is where there is some overlap between traditional residential treatment and outpatient care.
This allows individuals to have a pinch more of the freedom they may long for while also allowing them to come one step closer from the treatment center to the world outside. For many, this is what is necessary for their recovery journey.
IOP is most often pursued by individuals who have completed an inpatient program but aren't quite ready for the freedom that an outpatient program offers. The goal of this is to flood each individual with a constant support system in order that they may experience consistency in some form. Not only that, but this also allows individuals to develop and practice new coping methods that they otherwise may not have been able to.
When it comes to how often someone might visit a treatment center in an IOP, the typical number ranges somewhere between three to five times per week. The reason this ranges is because of the emphasis that we put on individualized care.
Some people may not require as much time for treatment as another would. There are some treatment programs for intensive outpatient that require 20 hours of care per week. This 20-hour requirement is one of the biggest differentiators between intensive outpatient and traditional outpatient treatment.
Outpatient Treatment
Outpatient treatment is a method of care in which those who participate suffer from milder forms of addiction. Lasting anywhere from three months to over a year, outpatient care allows individuals to recover with minimal disruption to their daily lives.
Those who participate are given anywhere between 10-12 hours of weekly access to professional therapists and psychiatrists. This is ideal for those who either suffer from mild forms of substance abuse, are making a transition from inpatient care to the real world, or someone who has just completed intensive outpatient treatment.
CONTACT US
Find out how we can help
Our compassionate counselors are standing by to answer any questions you may have. After helping thousands of people over the last 50 years, we have the resources to help you and your family and all your individual needs.
Withdrawal is one of the most difficult things about suffering from substance use disorder. Some symptoms of withdrawal are listed below:
Nausea
Vomiting
Chills
Fever
Shaking
Seizures
Body Aches
Medically assisted treatment (detox) is a method of care in which those who participate are given medicine to help curb their withdrawal symptoms. Withdrawal is difficult because those who experience it just want to get better, but the more intense their withdrawal symptoms become, the more tempting it is to alleviate the pain with more substances. The medicine doctors at Discovery give to individuals who participate in detox treatment help them to carefully manage the symptoms of withdrawal in order that they can come off of the drugs comfortably and successfully.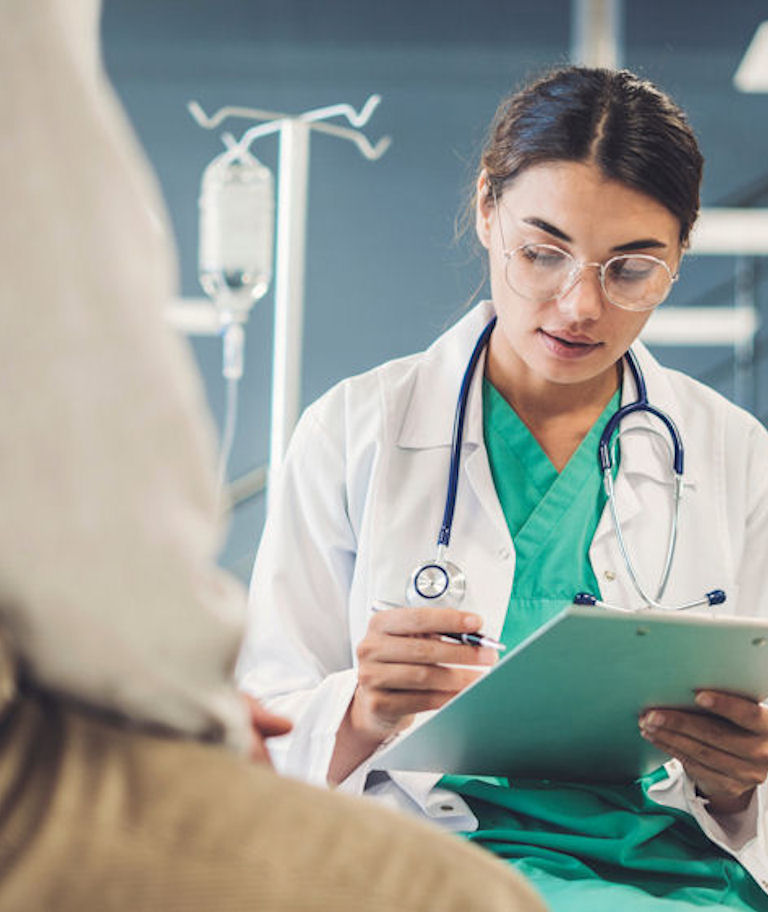 Therapy refers to the process by which skilled professionals schedule meetings to talk through the place they are in their lives and set goals with patients in order to help them heal from their addiction. This is a significant part of the recovery journey and could mean a world of difference when it comes to one's progress. Some different kinds of therapy include the following:
Individual Therapy
Group Therapy
Family Therapy
Cognitive Behavioral Therapy
Dialectical Behavioral Therapy
No matter which kind of therapy is being referred to, patients and their loved ones can rest assured knowing that if they put it in the effort, it will yield results. Even if the patient is only taking small steps, progress is progress. Our aim is to help patients discover their purpose outside of their addiction so that they can lead a life of sobriety and stability.
When it comes to therapy in addiction treatment, no matter which style works best for which individual, the key is to trust the process. This means trusting the professionals when sessions become difficult. Sometimes, in the midst of progression, it is very dark. This is unfortunate, but it also is something to be hopeful in. When someone's walking through a tunnel they have to experience the dark in order to get out to the other side, where the light is.
Sometimes, therapy may seem monotonous, but there is a purpose to everything that is done. Therapy for the sake of checking off another box from the list of things we do at treatment is not conducive to our process. Everything we do here at Discovery Institute has a purpose. In this regard, a little bit of trust goes a long way.
Individual therapy is when individuals attend private sessions in order to interact with their therapist on a more intimate level. This allows professionals to monitor their progress and discuss matters that patients wouldn't necessarily feel comfortable sharing in a group therapy session.
Group therapy is a method of care that treatment centers use to help people work through and process their substance abuse history by sharing their experiences with one another. This unites patients against a common enemy and gives them a common goal to work towards. The way it works is that professional therapists and psychiatrists moderate sessions in a Socratic method in order that everybody is heard/given a chance to speak. Most often chairs will be set up in a semicircle type fashion so that everybody who speaks is able to see each other, thus encouraging affirmation.
Family therapy is similar to group therapy in that the individuals who participate do so in a group setting; the overlap with individual therapy, however, exists where sessions are more intimate for the purpose of restoring broken relationships. At Discovery, we believe that family and loved ones are imperative to the recovery process. This is largely due to the fact that substance use disorder not only impacts those abusing the substances, but also their loved ones.
Get More Information Today
To learn more about the addiction treatment planning process, or find out more about a specific program, contact us today. Our therapies and treatment options are always customized to the individual. We can help you back to your life and on the road to life-long recovery.
Discover
Your Potential
Finding a life of happiness and sobriety is possible. You are not alone! All you need to do is take the first step.