How Can I Get Addiction Treatment Without Insurance?
Many people that suffer from addiction do not have a stable form of health insurance. Therefore, it is vital that people with addiction learn how they can pay for rehab without insurance.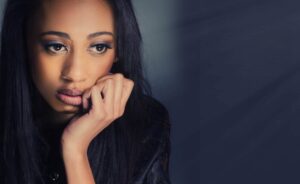 If you are in need of addiction treatment, nothing should have the ability to stop you from getting the help that you need. Not even money.
Unfortunately, addiction treatment can be expensive. This is particularly true if you do not have health insurance to help cover some of the addiction treatment costs.
To help you receive the help that you need, we are providing you with a detailed list of ways that you can go to drug addiction treatment without insurance.
Get ready to finally get sober.
Get the Money on Your Own
CONTACT US
Find out how we can help
Our compassionate counselors are standing by to answer any questions you may have. After helping thousands of people over the last 50 years, we have the resources to help you and your family and all your individual needs.
Utilize Country, State, and Local Government Programs
There are many programs and laws that the local and state government have to help people that suffer from addiction pay for their drug addiction treatment without insurance. Some of the government programs that can help you pay for drug addiction treatment without insurance are listed below.
If you qualify, you may be able to receive federal and state health benefits that will cover the costs of your rehab through Medicare or Medicaid. If you are looking to attend alcohol addiction treatment, Medicare and Medicaid will likely be able to provide you with payment options.
To qualify for Medicaid, you must be either 65 or older or under the age of 19. Otherwise, you need to be pregnant or a parent or have an income that is within a specific range.
To qualify for Medicare, you have to be over the age of 65 or disabled. You may be wondering, does Medicare pay for inpatient rehab? Well, the answer is yes. Medicare will pay for inpatient rehab for up to 100 days within a benefit period.
Most state governments offer free of charge inpatient and outpatient treatment. This is because state-funded rehab centers are funded by the government. Therefore, if you qualify to receive treatment at a state-funded rehab center, you will be able to receive detox, rehab treatment, and other rehab support such as aftercare without any insurance.
To qualify for such a rehab program, you must show proof of citizenship and proof of residence in the program's state. You must also prove your history with addiction, the level of intensity of your addiction, and that you cannot afford other treatment options.
Depending on which state you are in, federally funded, state-run addiction treatment programs can occur as a separate agency or as a part of a larger health or behavioral health department. There are so many people that need a way to receive rehab without insurance. As a result, there is usually a waiting list to attend one of these state-run and federally funded treatment centers. Still, if you need it, the state-run treatment facility will provide you with some sort of addiction treatment support while you are waiting to attend.
Under the affordable care act, addiction treatment is an essential benefit. As a result, families are 2-3 times more likely to get coverage for rehab without insurance through Medicaid than through a private insurance. If you are looking to attend drug addiction treatment without insurance, you may even qualify for subsidized coverage with reduced premiums through the Affordable Care Act.

There are many different types of programs and forms of money that you can use to assist you in paying for your rehab without insurance. If you do not believe us, check out the list of different forms of rehab payment assistance below.
You can always take out a personal loan for addiction treatment if necessary. There are several financial institutions that offer loans that cover addiction treatment. In fact, healthcare loans often have lower interest rates and are very flexible. Just beware that the amount of money within the loan that you qualify for will depend on your credit.
If you want to use credit to pay for drug addiction treatment without insurance, get a credit card with a low-interest rate or no interest rate at all. That way it will be easier for you to pay back the balance each month.
Non-profit treatment centers are a great way to receive drug addiction treatment without insurance. This is because they provide treatment for little to no cost. For example, the Salvation Army has its own addiction treatment program that is free as long as you work there for 40 hours a week to pay off the cost of your stay.
There are countless faith-based treatment centers that provide drug addiction treatment without insurance. The example we gave above with the Salvation Army is one of them. The benefit of attending a faith-based treatment center is that they are known for requiring insurance to be there. Also, faith-based treatment centers are very affordable.
Attend Addiction Treatment at Discovery Institute
Now that you know the different ways that you can go to rehab without insurance, you can breathe easy and focus in on receiving addiction treatment itself. If you want to attend one of the best drug rehab centers in NJ, look no further than Discovery Institute. Created in 1970, Discovery Institute is an expert at providing patients with different detox, rehab, and treatment programs.
To learn more about Discovery Institute, our services, and the different types and levels of insurance coverage that we provide, contact us today.