Fentanyl Addiction Treatment in New Jersey
Fentanyl is a man-made prescription opioid that is up to 100 times more potent than heroin. Are you or a loved one dealing with a fentanyl addiction?
Fentanyl is a potent synthetic opioid that is mainly used to treat severe pain, typically abdominal. When administered under a physician's supervision, fentanyl is supplied by an injection, a transdermal patch, or in lozenges.
Conversely, fentanyl is also used for different purposes on the streets that pose a danger to communities. In the streets, fentanyl has been linked to a recent surge in overdoses.
It's generally sold as a powder, mixed with heroin, or as opioid-like tablets. Like many other opioids, fentanyl connects to the opioid receptors in the body, increasing brain dopamine levels.
Fentanyl is a dangerous substance that can lead to chaotic addictions. Our dedicated addiction counselors are here to guide you along the recovery journey as you overcome addiction. Keep reading to learn more about this dangerous drug, and how our fentanyl addiction treatment program in New Jersey can help.
How are Fentanyl Overdoses Impacting Communities?
Oxycodone was one of the main medications related to deaths from overdose in 2011. Heroin exceeded painkillers in opioid-related deaths starting in 2012 and continuing until 2015. Then came up fentanyl.
The Centers for Disease Control and Prevention have also called the opioid epidemic fentanyl the "third phase."
By 2016, fentanyl-induced deaths had become the most common. Data indicate that the rate of fentanyl-related opioid overdose deaths doubled every year from 2013 to 2016.
Those numbers continued to rise in 2017, as reported by a brief of CDC data. Fentanyl-related deaths (overdoses) had risen to 9 per 100,000 people, compared with 6.2 per 100,000 in 2016.
Is Fentanyl Illegally Produced?
Fentanyl is illegally produced in labs. This synthetic fentanyl is sold illegally as a powder, dropped onto blotter paper, put in eye droppers and nasal sprays, or made into pills that look like similar prescription opioids.
Illegal Fentanyl is also commonly mixed with other drugs, such as heroin, cocaine, methamphetamine, and MDMA. This is because it takes very little to produce a high with fentanyl, making it a cheaper option.
What are the Signs of Fentanyl Addiction?
Fentanyl addiction is defined as having a severe dependency on the drug. This may also include continued use despite severe consequences. Consequences include legal trouble, damaged relationships, and many other interpersonal issues.
Other signs of fentanyl abuse and addiction include:
Fentanyl Overdose
A serious sign that an individual is addicted to fentanyl is experiencing an overdose. Since fentanyl is used to treat severe pain, it tends to be highly potent. Due to the potency of fentanyl, consuming more than what is prescribed can easily result in an overdose.
A fentanyl overdose can have fatal consequences if not dealt with immediately. An overdose can be recognized by depressing breathing and pinpointing pupils. Other symptoms include a faint pulse, loss of coordination, and unconsciousness. Fentanyl abuse is not only prevalent but continues to be the
Substance-Seeking Behavior
Those addicted to a drug such as fentanyl will deliberately go out of their way to obtain it. For example, one may go "doctor shopping" to obtain additional prescriptions. It's also common for individuals to steal prescriptions or money from friends or family.
Experiencing Negative Life Consequences
Abusing a substance can lead to many serious consequences in an individual's life. For example, they may begin to lose track of time and stop fulfilling their obligations. The negative effects of fentanyl addiction include financial hardships, losing friends or loved ones, job loss, and legal trouble.
Significant Behavioral Changes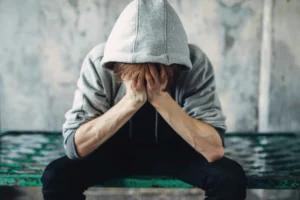 It helps to keep in mind that the signs of addiction can be subtle, as well as obvious. Be honest with yourself when assessing whether or not you may have a fentanyl addiction.
It can creep up on you without your own realizing it. Significant behavioral changes may include:
Fentanyl is taken in larger amounts or over a larger period than intended
The individual has a desire to lessen use, but cannot successfully do so
The person spends a great deal of time obtaining, using, or recovering from fentanyl
The individual loses joy and value in activities that were once important in their life
The individual uses fentanyl in risky conditions
What Are Fentanyl Withdrawal Symptoms?
Fentanyl withdrawal symptoms range in severity based on the length and severity of the addiction. These symptoms of fentanyl withdrawal can include anxiety, depression, headaches, and other discomforting synonyms.
These effects are known as drug withdrawal. This is the process in which the body deals with functioning without a substance it learned to depend on. Fortunately, we offer many resources to treat and alleviate these symptoms.
Discontinuing long-term fentanyl use can seem overwhelming. However, the more you educate yourself on the topic, the more confident you'll feel in being able to overcome it. Fentanyl and other opioids can end up having extremely dangerous consequences with continued use.
Common fentanyl withdrawal symptoms include:
Sweating
Uncontrollable trembling
Nausea and vomiting
Headaches
Craving for more drugs
Muscle cramping
Diarrhea
Sleeplessness
Depression, anxiety, irritability, and other mood changes
In severe cases, withdrawal symptoms can include hallucinations and seizures. This is why it's critical to undergo treatment at an accredited treatment center with medical professionals.
We'll make sure to monitor your withdrawal symptoms to ensure you're safe through the detoxification process.
The withdrawal effects generally take place between six and 36 hours after the last dose of fentanyl. The length of an individual's withdrawal process is dependent upon:
How long fentanyl has been used
Average dosage, including the last intake
The individual's medical history
General tolerance level for pain and pain medication
How Does Detoxification Play a Role in Fentanyl Addiction Treatment?
Detoxification is generally the first step of a fentanyl addiction treatment program. Through detox, individuals will cleanse their bodies of harmful substances accumulated through substance use. Opioid addictions and illicit fentanyl use can end up causing damage to a person's mind and wellbeing.
The assessment consists of a questionnaire, a physical examination, blood tests, and a screening for co-occurring mental health or other medical conditions. Our medical professionals will be diagnosing the psychological and physical condition of the individual.
A medical practitioner would then use this knowledge to develop a personalized care plan and find which fentanyl addiction treatment options is right for them. It is a key step in tailoring a treatment process to fit the specific needs of an individual.
Stabilization
Stabilization is the step where recovering individuals stop using. Medical professionals then help the individual achieve a healthy, stable state.
Medication may be prescribed to alleviate withdrawal symptoms and lessen the discomfort for the individual.
Preparation
Preparation is a key step. This allows individuals to have a set plan for addiction recovery and overall improvement. A treatment plan will be carefully created including many different therapies targeting the roots of addiction.
CONTACT US
Find out how we can help
Our compassionate counselors are standing by to answer any questions you may have. After helping thousands of people over the last 50 years, we have the resources to help you and your family and all your individual needs.
What is Residential Treatment for Fentanyl Addiction?
Residential treatment also referred to as inpatient rehabilitation, is the most intensive form of care. Residential treatment requires the recovering individual to live at our recovery center while receiving addiction treatment.
Each day there will be a structured routine full of evidence-based therapies. Every individual has a uniquely customized plan based on their needs. These programs generally run from 28 to 90 days.
Other activities will also be incorporated into treatment such as support groups, meditation, and spiritual connection practices that promote holistic care. Holistic care takes in the body, mind, and spirit. We believe in treating each individual from the inside out.
What is Outpatient Treatment for Fentanyl Addiction?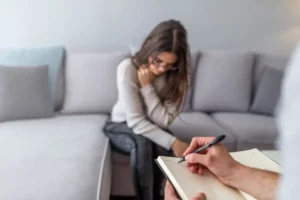 Outpatient treatment includes scheduled treatment sessions at a recovery center every week. Outpatient treatment offers the most flexibility for individuals recovering from fentanyl addiction.
Rather than residing at our treatment center, individuals will be able to return home after their addiction recovery sessions. Some may choose to attend one session a week, while others may need three to five weekly sessions.
If you have serious obligations outside of treatment, then outpatient treatment may be an ideal fit for you. You'll be able to take care of your responsibilities while simultaneously receiving the help that you deserve.
Whether you're taking care of a child or attending school, we'll work around your schedule to make the treatment work.
What are Additional Fentanyl Addiction Treatment Services?
Each treatment plan we develop is customized to the specific needs of a recovering individual. The combination of used therapies and programs can differ from person to person. Treatment centers like ours, offer several different options to overcome drug abuse and live a better life. Whether that be medication-assisted treatment (MAT), or other addiction treatment options, we've got you covered.
The basis of our care will include:
Counseling services: Counseling plays a significant role in the treatment of fentanyl addiction. Addiction often presents underlying issues like a mental health disorder. Our committed recovery counselors will help you develop tools and strategies for coping to help you sustain sobriety in the long term.
Health support: The long-term use of opioids impacts your physical health. This is where our panel of specialists comes in.
Supportive peer community: We understand the value of peer-to-peer support at the Discovery Institute. Our community guidance and support services will encourage you throughout the recovery journey.
Overcome Fentanyl Addiction and Take Those First Steps Towards Recovery Today!
Substance use disorder can end up causing several problems in a person's life. No matter how lost you may feel, we assure you that there is a light at the end of the tunnel. We encourage you to take that first step towards recovery by giving us a call today.
We offer the highest quality of resources and extended support services. The moment you walk through our doors, in person or virtually, you become a part of our family.
Please don't hesitate to reach out to us here for more information about fentanyl addiction and our substance abuse treatment programs.