It's likely that most people don't think of cooking as an important skill for those who are overcoming addiction. But, believe it or not, life skills such as cooking a fresh and nutritional meal can help individuals in recovery to become more comfortable with their journey, helping them to find peace and contentment with who they are becoming!
Often, those who are working to recover from substance abuse struggle to feel a sense of belonging, a feeling of self-value and worth. As individuals recover from substance dependence, it's important for them to also regain the ability to care for and love themselves. After all, emotional health is just as important as physical health. That's why we strive to bring complete recovery and overall health to the lives of each patient here at Discovery Institute for Addictive Disorders in Marlboro, NJ. 
We understand that our clients may be facing challenges they never knew they would face. So, our team is dedicated to walking with each individual on the road to a new and healthier life! One of the ways in which we work to help our clients find fulfillment in their newfound sobriety is by providing them with the opportunity to develop new and helpful life skills in a fun, engaging, and safe environment! Developing life skills can help people to develop a sense of security, confidence, and self-worth. So, we offer individuals the chance to grow and learn as they transition from a life that has been affected by alcohol or drug abuse into a life that is totally free from addiction.
Recently, Discovery Institute for Addictive Disorders in Marlboro, NJ added a brand new cooking program to help our clients find the joy that comes with honing a new life skill! Through this program, we invite celebrity chefs who have worked for numerous public figures to teach our clients how to prepare healthy, nutritious, and delicious meals for themselves and their families. We have found that, by learning to take control over what they are eating, individuals actually gain more self-confidence and self-love as they learn to better care for themselves. These increases in self-esteem are absolutely critical to a successful recovery. 
Beginning with a lesson from celebrity chef Kevin Giunta, our program has begun to bring smiles to the faces and determination to the hearts of those who are on the road to recovery here at Discovery. Through engaging lessons from the patient and knowledgable Chef Giunta, our clients learned how to prepare an inexpensive and wonderfully tasting meal, a skill that they can continue to hone throughout their recovery! 
Addiction takes away from the lives of those who suffer from it, causing individuals to feel that they've lost nearly everything. But, here at Discovery, our goal is to add to the lives of each individual who comes to us for help. We are committed to making sure that our clients gain the strength, dignity, and overall peace that they deserve as they overcome addiction. We also want to ensure that each person leaves treatment having learned and grown in every area of life. That's why we introduce programs such as this; even after treatment is over, our clients will continue to love themselves and the new skills they've worked so hard to develop!
Reference:
https://patch.com/new-jersey/marlboro-coltsneck/new-celebrity-chef-program-stirs-hope-patients-recovery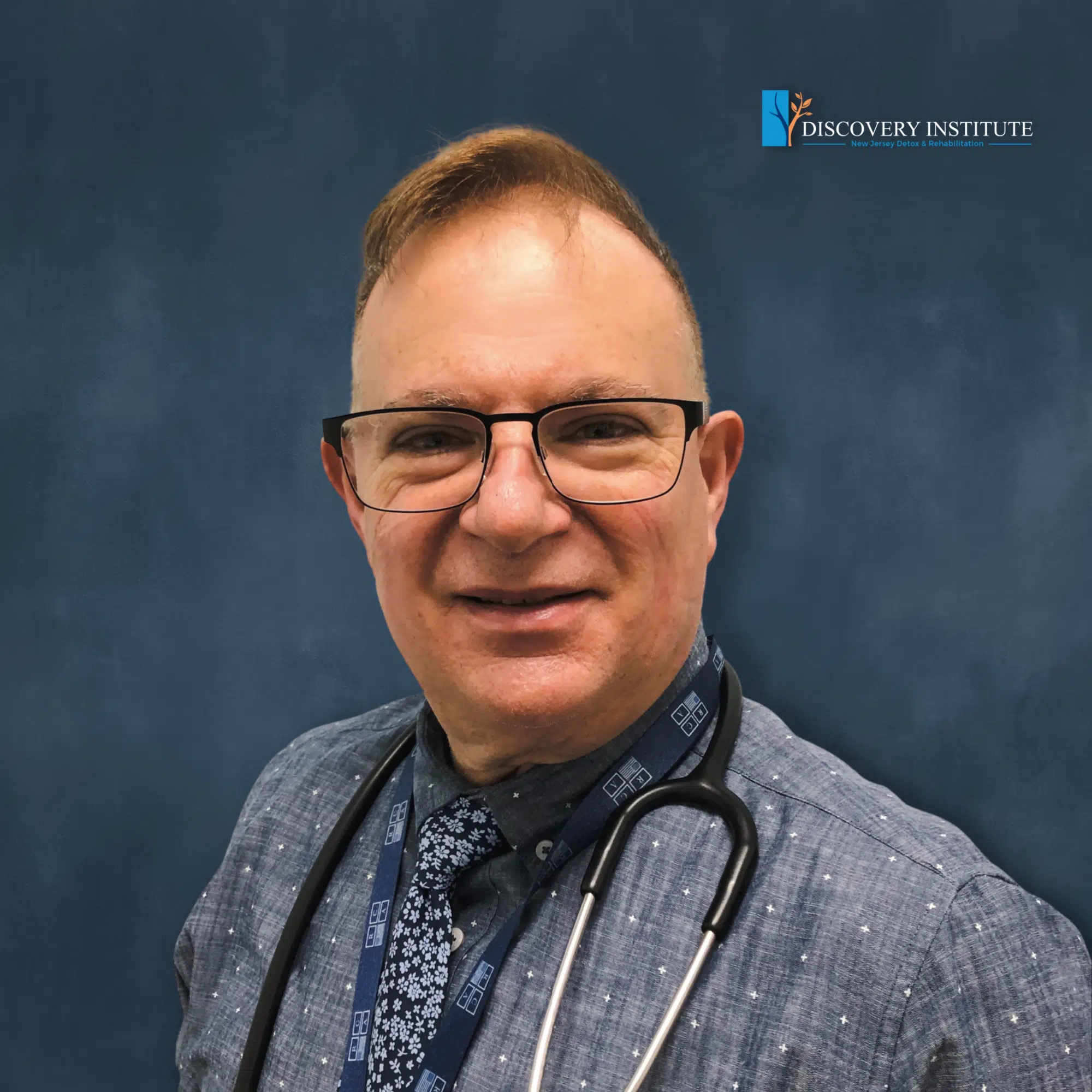 Dr. Joseph Ranieri D.O. earned his BS in Pharmacy at Temple University School of Pharmacy in 1981 and His Doctorate Degree in Osteopathic Medicine at the Philadelphia College of Osteopathic Medicine in 1991. He is Board Certified by the American Board of Family Medicine and a Diplomate of the American Board of Preventive Medicine Addiction Certification. Dr. Ranieri has lectured extensively to physicians, nurses, counselors and laypeople about the Disease of Addiction throughout New Jersey and Pennsylvania since 2012.