It can be difficult living with someone suffering from addiction. It is even harder when the addict is your significant other. Your spouse may need addiction treatment in NJ. Whether they are in treatment or haven't made that step yet, there are some ways you can support your spouse at home in order to help them on their way to recovery.
Dos and Don'ts of During Addiction Treatment in NJ
Don't: Expect a 'Yes' – If your spouse has not decided yet to seek help, treatment or counseling can be terrifying. Don't expect them to jump at the suggestion of getting help at first.
Do: Suggest Help – Providing your loved one with options will demonstrate that you care as well as plant a seed for change in their life. Suggesting instead of telling will also show that you respect them and their ability to make the choice of betterment for their self.
Don't: Control Them – Trying to control your loved one's behavior will lead to nothing but disappointment. Ultimatum's and punishments will not go over well. Besides, your spouse will have to ultimately be the one to make the decision to change. Instead, realize the only person you can control is yourself.
Do: Practice Self-care – Take time to focus on yourself and your own mental health. Addiction can be exhausting for whole families. Take care of yourself.
Don't: Try to Teach – Your loved one likely knows a lot about addiction and the consequences, as it is part of their life. Attempts to pass on information can be seen as a lecture or nagging.
Don't: Threaten – Rather than threaten, just do. Your loved one will not respond kindly to threats and may try to manipulate his or her way out.
Do: Give Warmth – Support healthy options for your loved one. If they need a meal, feed them. If they need to talk, be ready to listen.
Does Your Husband or Wife Need Addiction Treatment in NJ?
If your spouse has an addiction, don't keep it to yourself. Let your loved one know that you are aware of it and are trying to understand what is going on. You can support them in many ways. However, the first step is being there when they seek help. When your spouse seeks treatment, the Discovery Institute is here to provide treatment with dignity and compassion. Contact us for more information on rehabilitation and ways that we can assist your whole family through the process.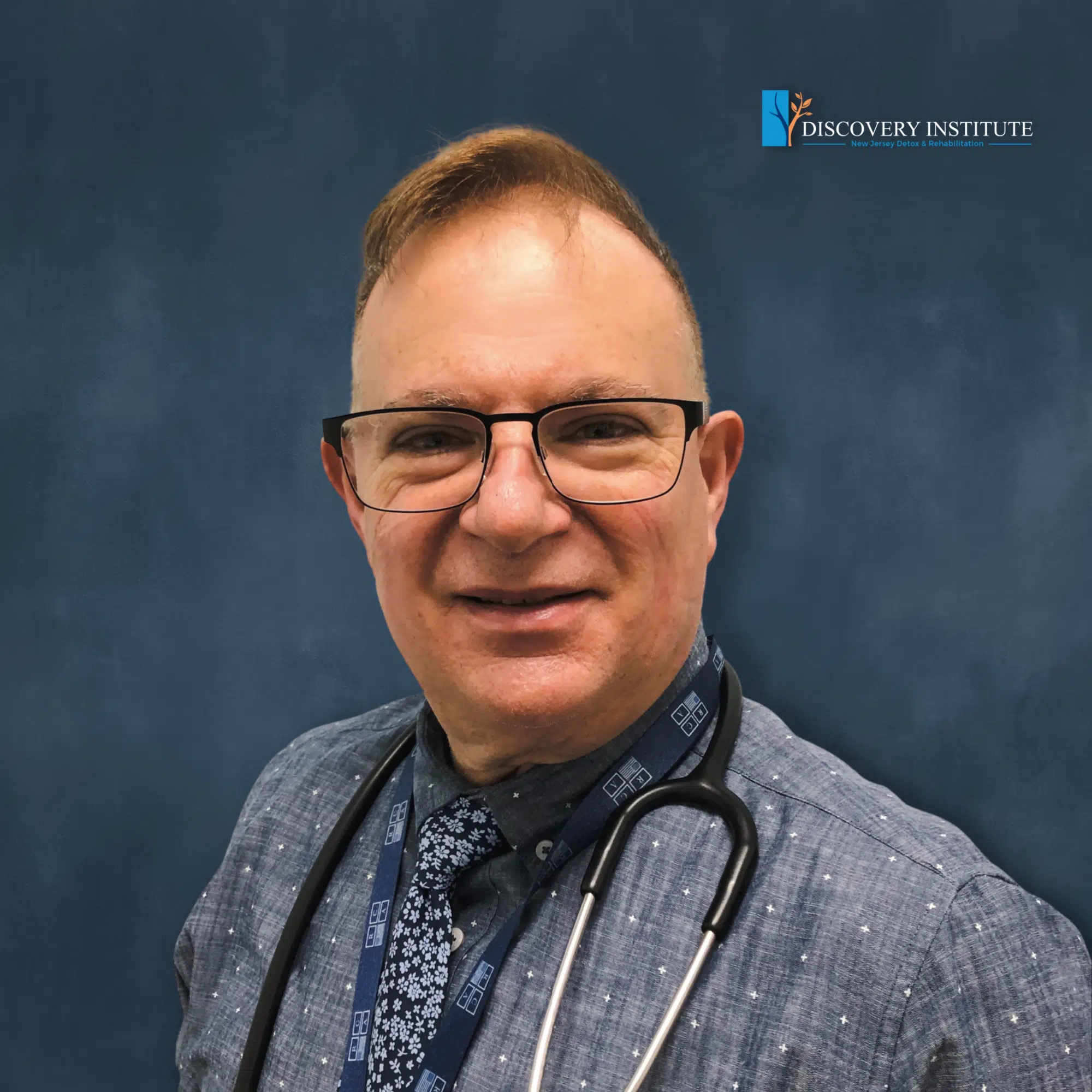 Dr. Joseph Ranieri D.O. earned his BS in Pharmacy at Temple University School of Pharmacy in 1981 and His Doctorate Degree in Osteopathic Medicine at the Philadelphia College of Osteopathic Medicine in 1991. He is Board Certified by the American Board of Family Medicine and a Diplomate of the American Board of Preventive Medicine Addiction Certification. Dr. Ranieri has lectured extensively to physicians, nurses, counselors and laypeople about the Disease of Addiction throughout New Jersey and Pennsylvania since 2012.